ZACA CREEK WINE COUNTRY RESORT
ZACA CREEK WINE COUNTRY RESORT
Design Challenge
How did the architects create an authentic wine country destination in a region where hospitality projects are in short supply?
Design Solution
AB design studio created Zaca Creek, a sprawling wine country resort in California's Central Coast, to meet the demands of the region's wine and tourism economy after extensive market research showed the area lacked major hospitality developments.
The architects developed a highly responsive program respectful of the agricultural region—known for its world-class wine—to entice new visitors, including locals. A main hotel provides lodging for large groups staying for events, such as wine tours, corporate retreats, and weddings. For added privacy, a collection of casita-style accommodations surrounds the hotel.
Onsite facilities feature a range of activity-based amenities to foster a communal environment. A section of built-in kiosks allows different wineries to host onsite tasting events, drawing in tourists and locals seeking an authentic wine tasting experience. A new amphitheater supports a range of entertainment options open to guests and the community. A rustic barn with expansive views of grassy fields and grazing livestock further evokes the site's historic farmland heritage.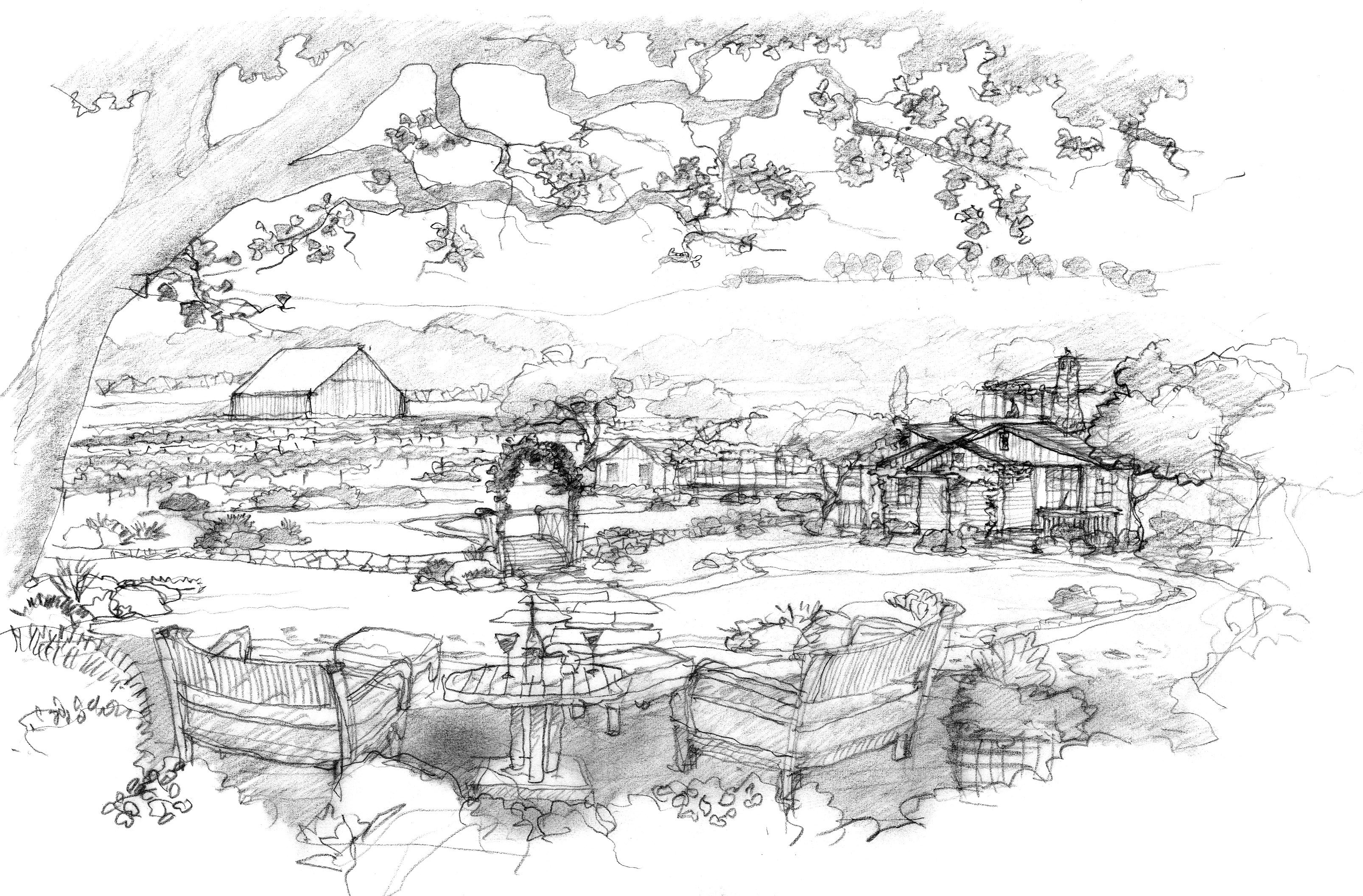 JOSH BLUMER, AIA | TOD STOCKWELL | JOEL HERRERA | DENISE ROCHA | SCHYULER BARTHOLOMAY | CHRISTOPHER HALLIDAY