WWII ADAPTIVE MIXED RE-USE
WWII ADAPTIVE MIXED RE-USE
Design Challenge
How did the architects transform a group of vacant warehouses into a contemporary, mixed-use development while respecting its industrial past?
Design Solution
By incorporating adaptive reuse strategies, AB design studio reprogrammed 144,850 square feet of a historic industrial warehouse and WWII hangar into a blend of residential, manufacturing, office, maker, and fitness spaces in Lansing, MI.
Intended for new micro-unit apartments, the WWII hangar—an L-shaped, three-level structure with two wings—features bow trusses and large steel columns. Maintaining the building's true industrial character, the architects preserved the existing giant steel doors and elevator, keeping the original counterweight systems intact. Within the space, the architects utilized repurposed shipping containers to support a range of residential units configured around a light-filled three-story atrium. The atrium features a new skylight to bring more natural light into the building, allowing for trees and vegetation to thrive within planter wells at the ground level.
Outside the L-shaped volume, an area supporting a warehouse was adapted for commercial and manufacturing spaces with covered parking. The architects updated the existing structure with an expansive green roof accessible through new double-height glass volumes on the upper levels. A state-of-the-art high-rise residential tower, emerging from the heart of the old factory, offers panoramic views of downtown Lansing.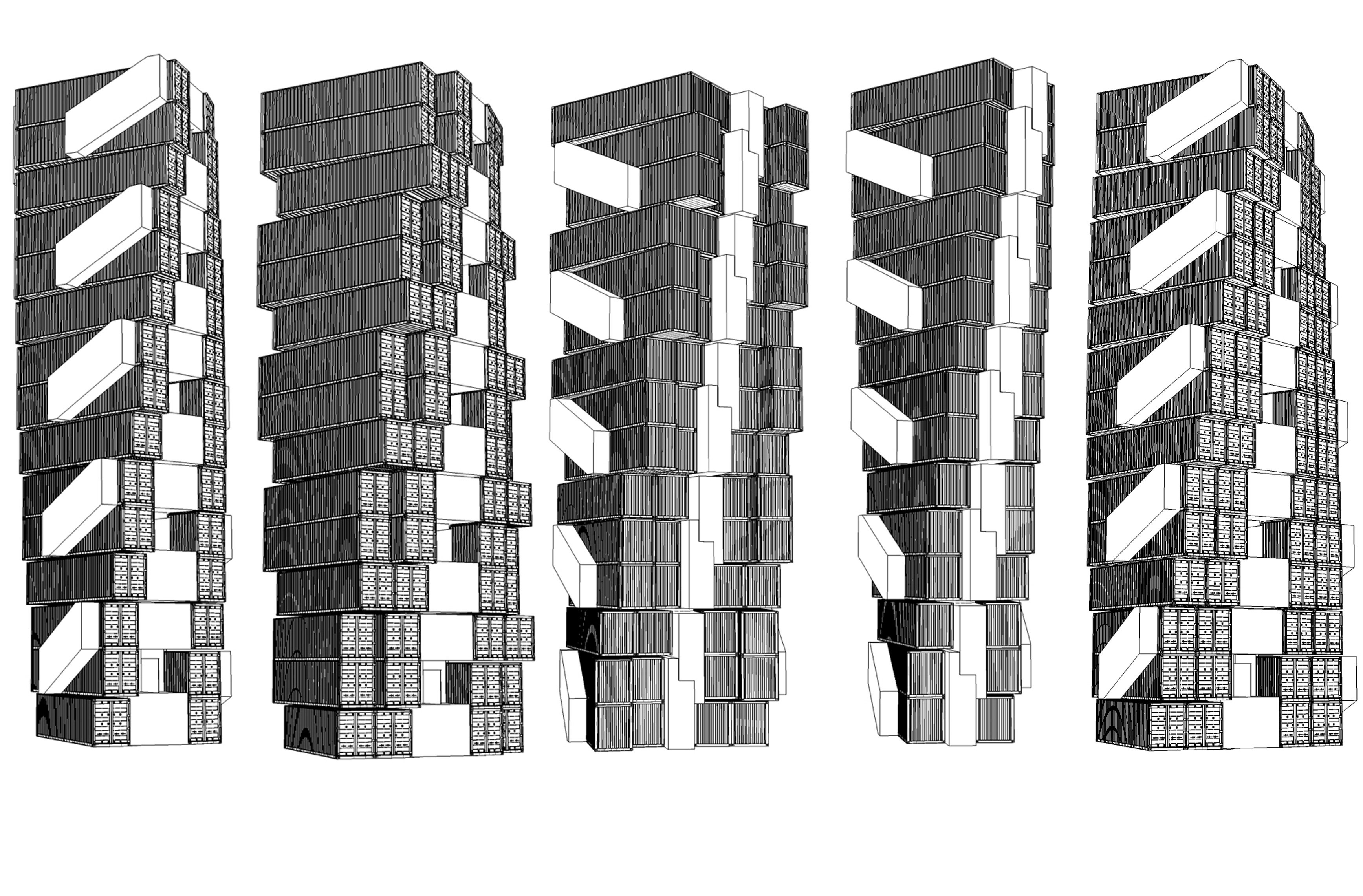 JOSH BLUMER. AIA | ALEX PARKER | JENDA MICHL | JOEL HERRERA | SAM JAMAAT | ERIC BEHR