Design Challenge
How did the architects craft a pop-up wine tasting experience embedded in an urban environment?
Design Solution
AB design studio created an outdoor pop-up retail, wine tasting, and food destination—called Wine Box—composed entirely of repurposed shipping containers. The multi-level structure is intended to support a vibrant array of curated local and regional California wineries in downtown Santa Barbara.
Container-based vendor kiosks are organized around a central courtyard area with a shaded canopy featuring punched-out openings. Exposed container shells, wood deck, cement blocks, and built-in landscape planters to create a warm, inviting environment with industrial vibes. The project's ideal location on a busy corner lot, combined with multiple access points and an engaging branding solution, draws visitors and the community inward.
Wine Box is a fun addition to the Urban Wine Trail in Santa Barbara's ever popular Funk Zone arts district—an expansive, curated adaptive reuse development by AB design studio. The container park concept contributes to the area's revitalization efforts spearheaded by the studio's place-making expertise, which includes five-star dining (The Lark), fast casual eateries (Lucky Penny), breweries (Figueroa Mountain Brewing Company), and more within this thriving, walkable neighborhood.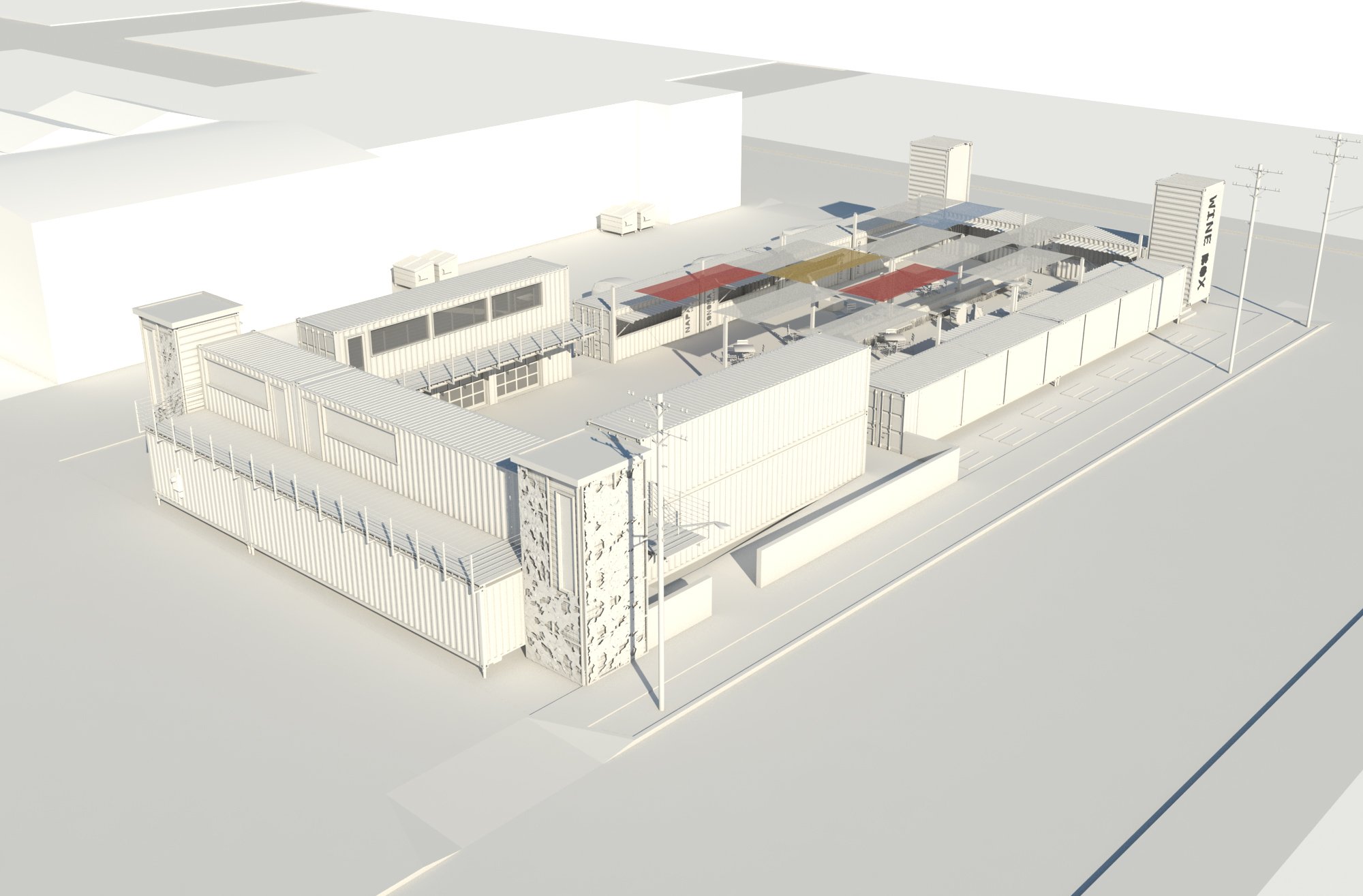 JOSH BLUMER. AIA | CLAY AURELL, AIA | WILLIAM REID