Design Challenge
How did the architects create a sleek, high-end retail destination and showroom for an emerging fashion brand on a limited budget?
Design Solution
AB design studio created a dynamic interior and façade to showcase a brand's sleek, contemporary fashion offerings of high-end women's shoes, clothing, and accessories.
With the store's location along a popular promenade, it was important to completely re-envision the exterior façade to announce the emerging fashion brand to passersby. The architects began with creating a simple palette of cool colors, efficient materials, and soft-edged forms. A natural wood façade and industrial awning, along with new storefront glazing, help capture the brand's modern, chic identity within a traditional 1920s shopping complex.
Interiors were fully redesigned to reflect the new vision for the commercial retail space. The architects integrated Ipe wood into interior fixtures, walls, and flooring to bring warmth and balance to bright lighting, transparent glass elements, and ultra-white finishes. Through an efficient use of modular architectural displays to create movement, strong sight lines engage and pull shoppers inward, gesturing them toward the rear showcase areas and upstairs to the second floor. Custom-built display cases, seating, and shelving designed by AB design studio further reflect the brand's identity.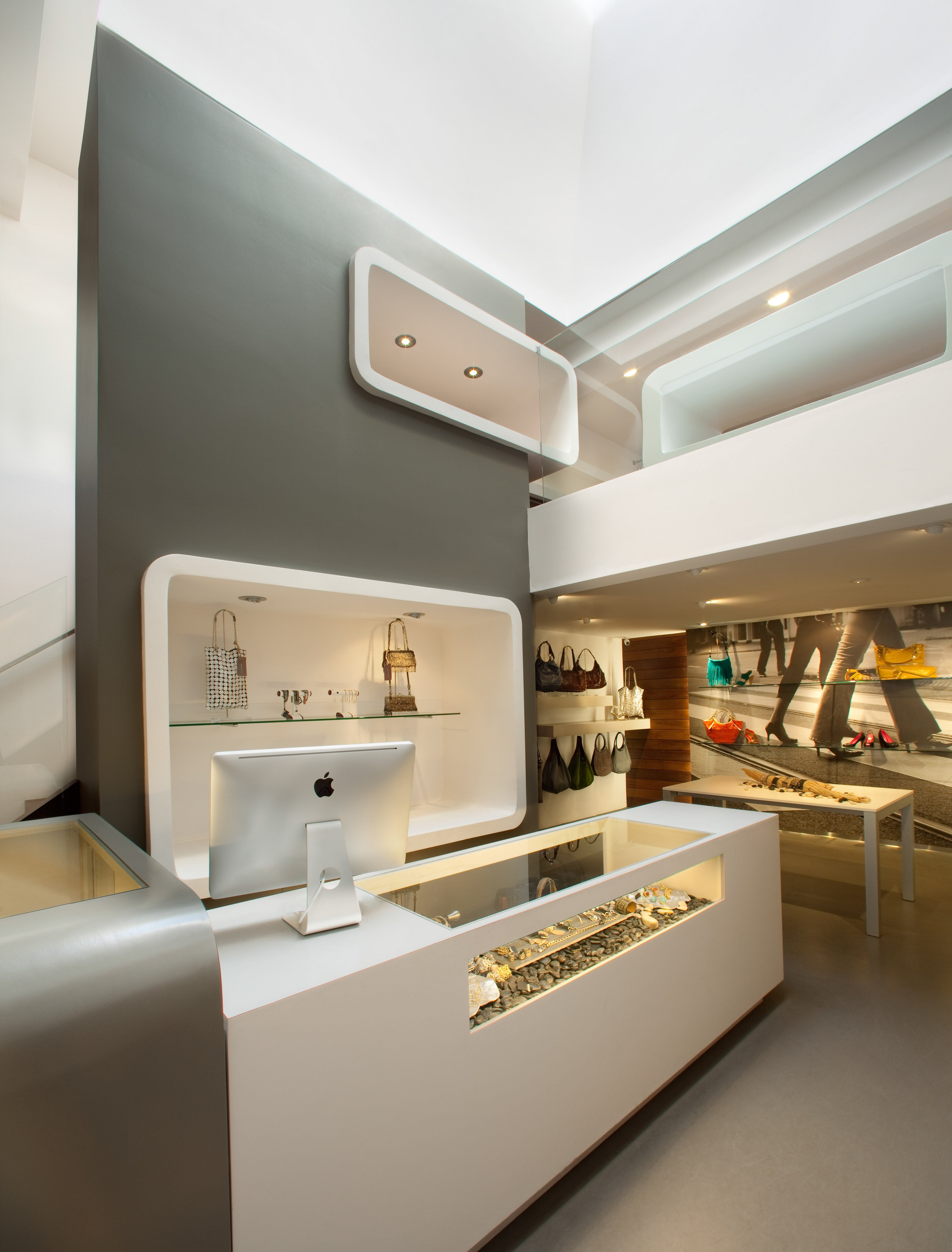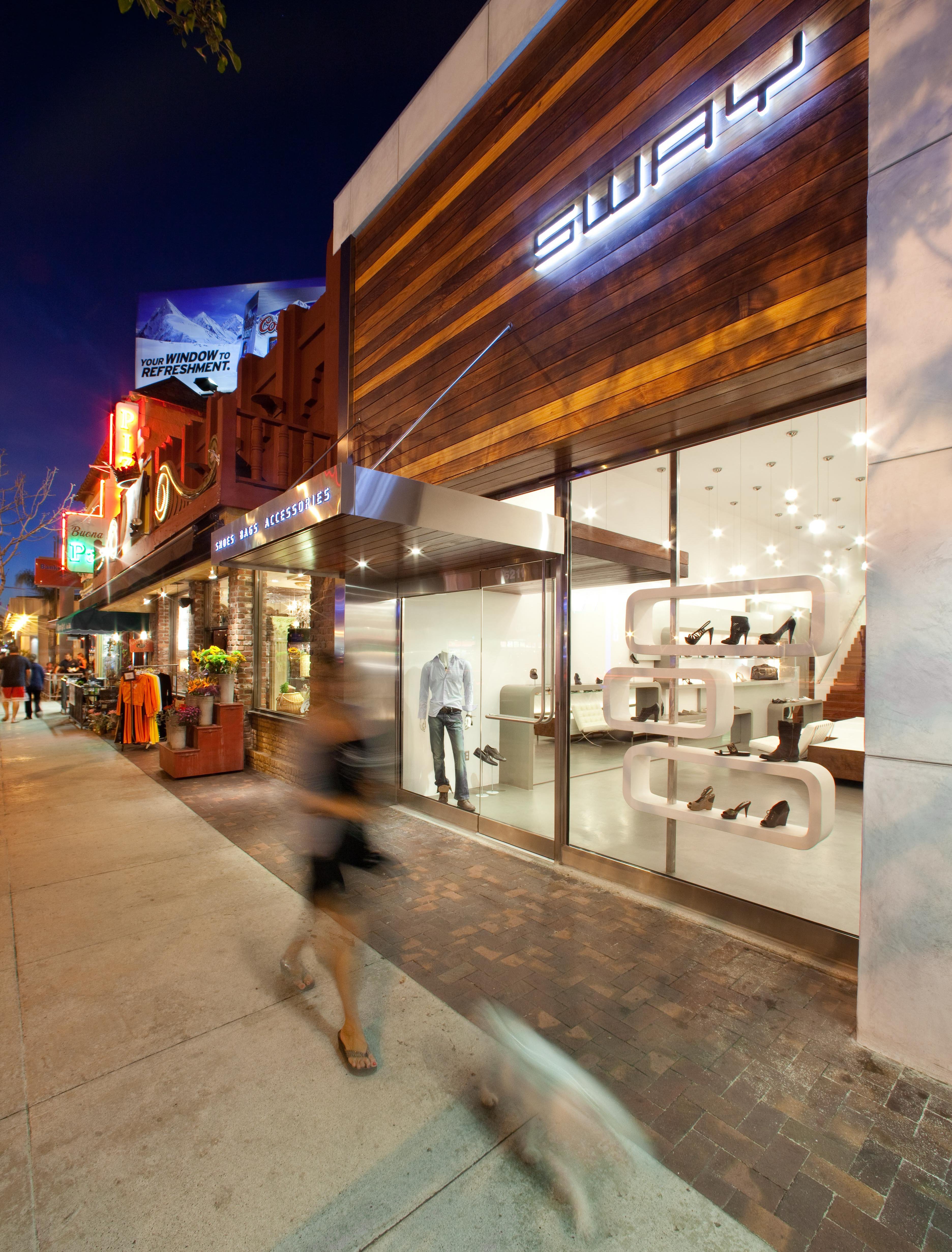 Josh Blumer, AIA | Karmen Aurell | Nils Hammerbeck