Design Challenge
How did the architects create an intricately organized design for a pediatric dental office in an otherwise mundane commercial space?
Design Solution
By working closely with the client, a pediatric dentist, AB design studio successfully designed a calming, family-friendly setting meant to ease the anxiety of dental office visits for children and parents. The architects, having worked extensively in early childhood development design, were armed with the knowledge of children's needs through carefully programmed design. Desks, chairs, and lavatories were created at scalable, accessible heights. Sound-proof sliding glass doors ensure that children have visual contact with parents, while simultaneously creating a calming isolation for patients. The design team closely followed specific and exacting specifications for the dentist's highly orchestrated procedures. The front-of-house examination rooms were carefully separated from the back-of-house operations of the nurse's lab with the utmost efficiency in order to spare patients from the distractions of preparation activities.

The architects worked closely with a graphic designer to ensure the logo, stationery, and promotional materials were in line with the interior architecture. Bright pops of a signature orange, later incorporated into the company's logo, create an intriguing and playful visual element.

Sugarbug Dental is the recipient of several awards, including the 2008 AIAVC Design Honor Award in the Commercial/Institutional category, the 2009 AIA|Santa Barbara Design Merit Award in the Commercial/Institutional category, and the 2009 California Home + Design Award for Commercial Design.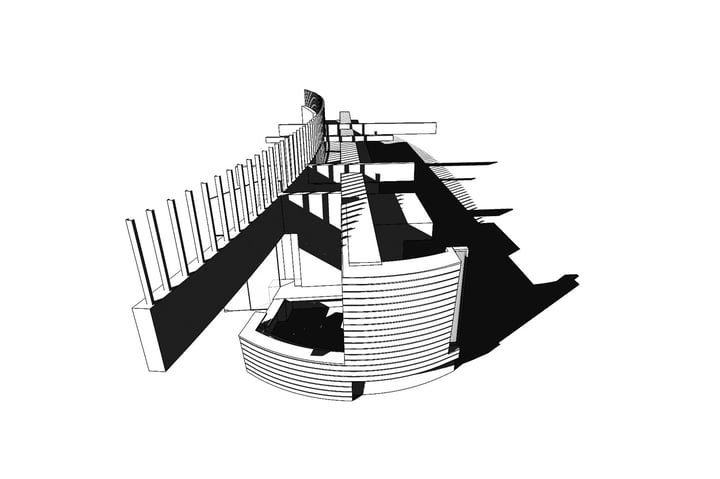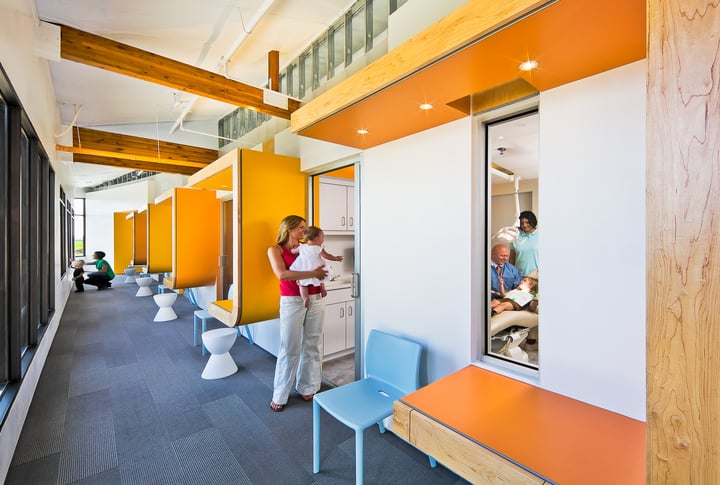 Clay Aurell, AIA | Colin Curry | Christopher Halliday | Denise Rocha | Schuyler Bartholomay