Design Challenge
How did the architects renovate a single-family residence into an East Asian-inspired spa sanctuary while remaining thematically appropriate?
Design Solution
AB design studio took cues from Japanese contemporary design and southern Californian sensibilities to create a spa-like single-family residence in the northern hills of Santa Barbara, CA. The team worked closely with landscape architects to ensure that the site blended appropriately with the interior and exterior of the home.
By opening the interiors toward signature vistas through a series of sliding doors, the architects maximized views while blurring the line between the indoors and outdoors. Luxurious and well-appointed bathroom spaces serve as areas of sanctuary and retreat for the client.
Outdoor decks, designed as spaces for respite and relaxation, accentuate the perimeter and sit atop a Japanese Zen rock garden. Dotting the property is a series of koi ponds, surrounded with natural materials, and cobblestone and bamboo pathways.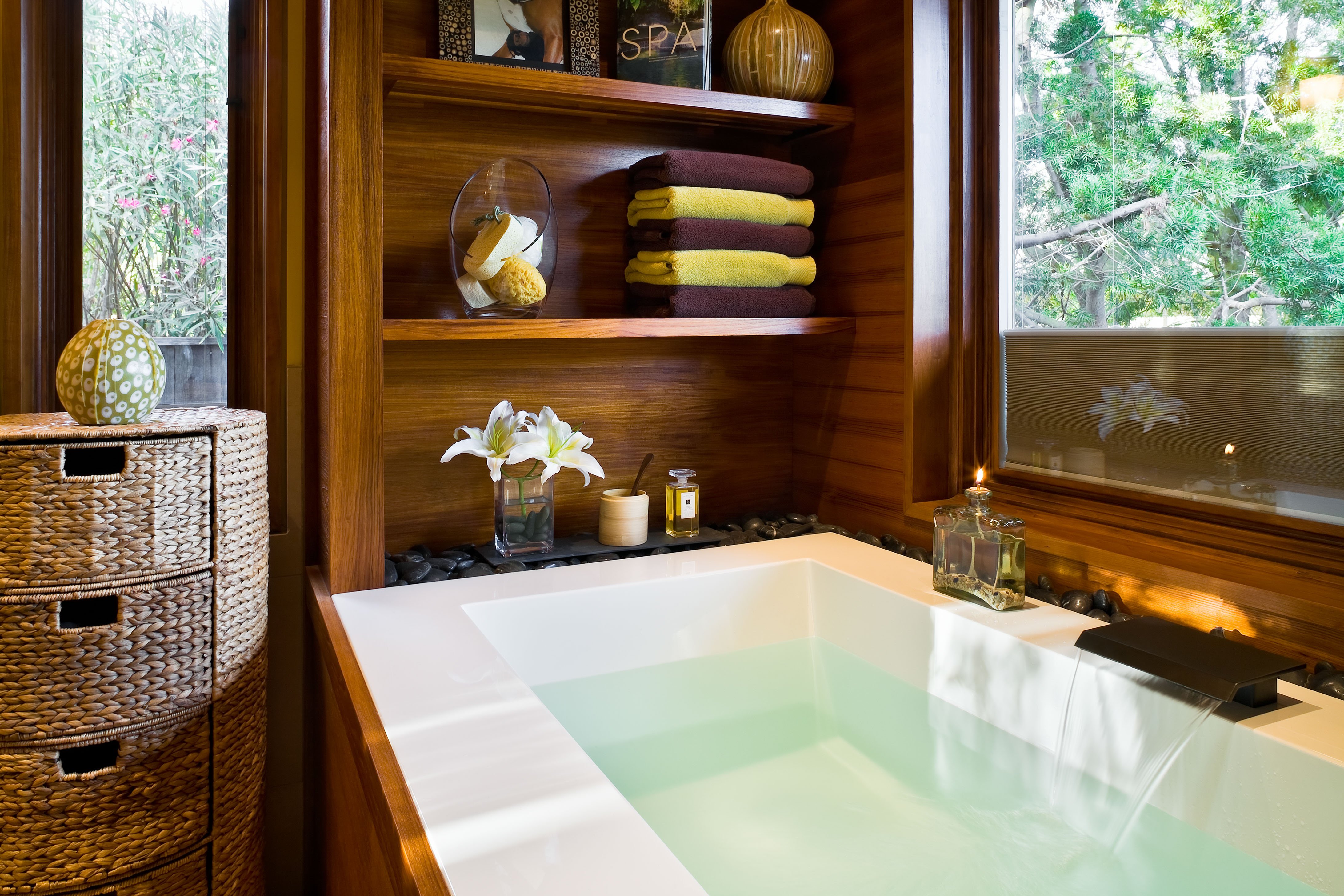 Josh Blumer, AIA | Denise Rocha | Karmen Aurell | Diana Costea
Mechanical Engineering Consultants