Design Challenge
How did the architects transform a historic storage building into a state-of-the-art research facility for an innovative tech company?
Design Solution
AB design studio worked closely with the client to develop a high-performing research and development laboratory for a premiere consumer electronics company. Creating the new offices required converting 47,000 square feet of interior space within a historic Bekins Moving & Storage building, one of the tallest buildings along Santa Barbara's waterfront. The adaptive reuse of this location also solved one of the company's most challenging problems— connecting an advanced research facility to its larger urban office campus spread throughout downtown Santa Barbara.
The company's focus on creating user-friendly wireless audio systems inspired four stories of densely programmed testing areas, meeting rooms, workspaces, and an anechoic chamber. Designed for testing precise audio measurements, this state-of-the-art anechoic space is one of the largest in the western United States. The architects collaborated with the company's Boston-based lab to ensure interiors appropriately reflected its brand identity, which is heavily based upon experimental technology with futuristic applications.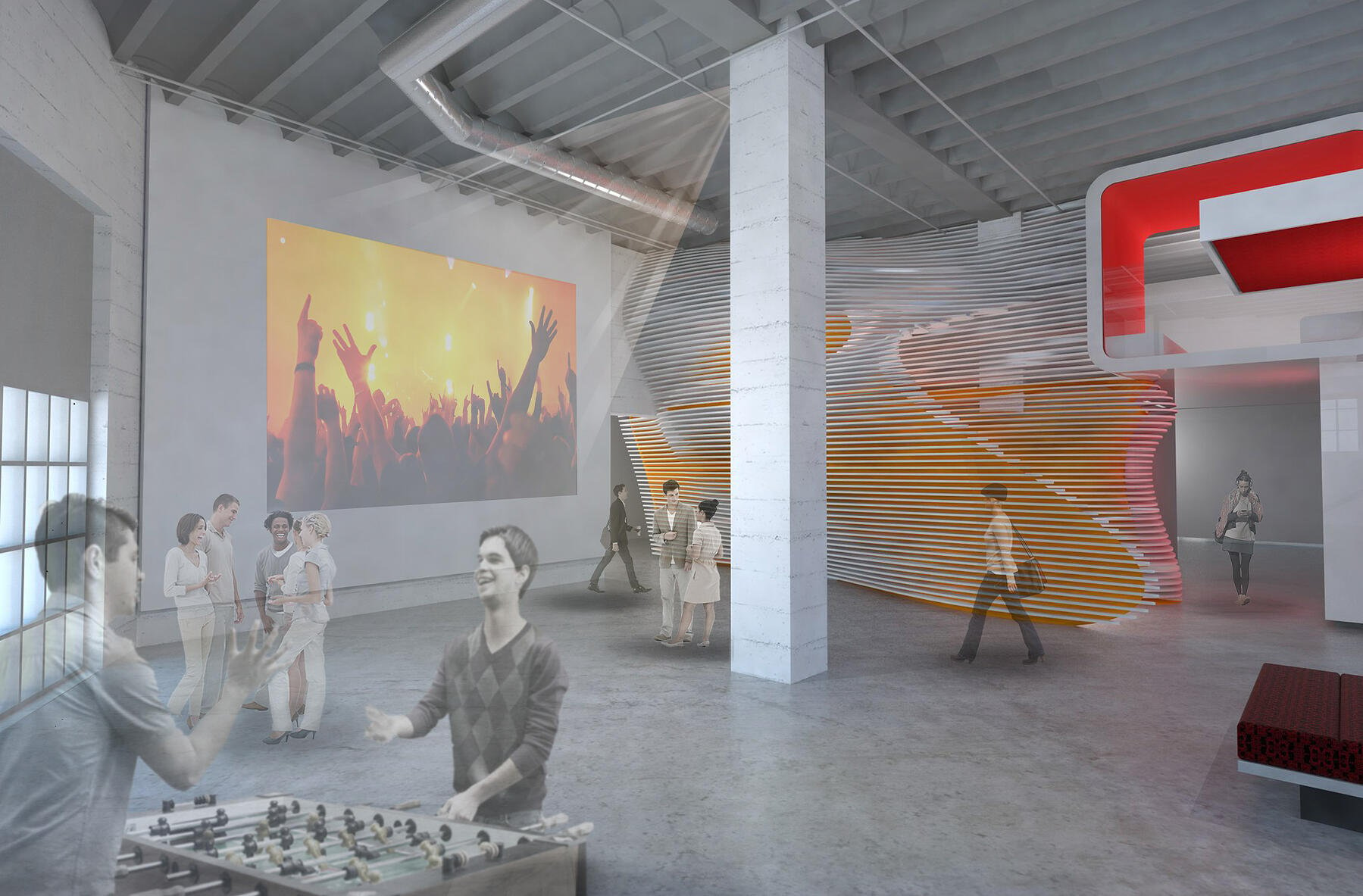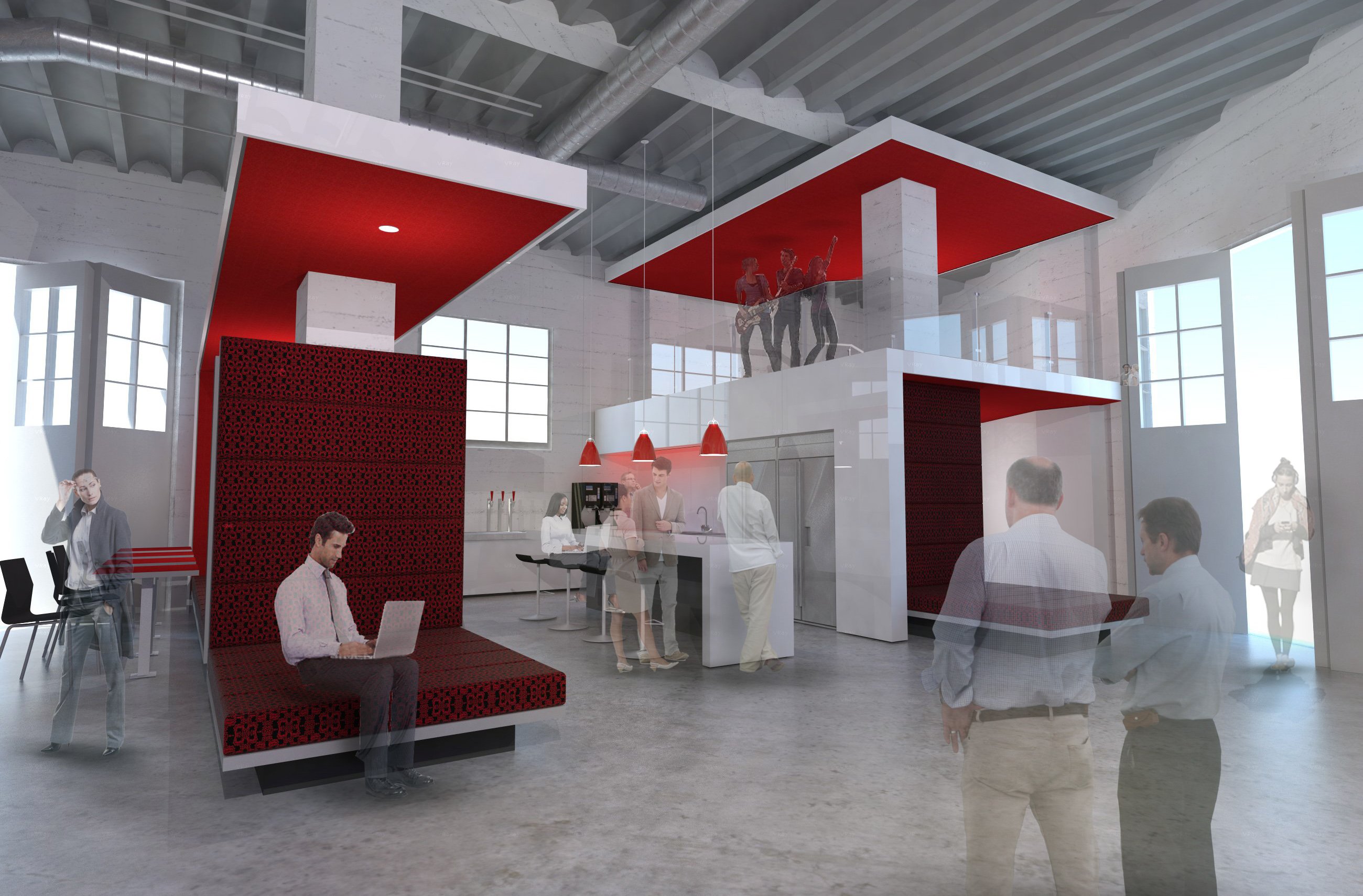 CLAY AURELL, AIA | JOSH BLUMER, AIA | ERIC BEHR | ADAM GROSSHANS
SIERRA PACIFIC CONSTRUCTORS