SAN FRANCISCO LOFT APARTMENTS + PENTHOUSE
SAN FRANCISCO LOFT APARTMENTS + PENTHOUSE
Design Challenge
How did the architects modernize a quirky 1920s corporate office building into a contemporary residential property?
Design Solution
AB design studio developed a comprehensive strategy involving the adaptive reuse of a 1920s-built office to create Market Street Lofts, a multi-level 50-unit residential building of warehouse-style lofts in San Francisco's Tenderloin district.
While capitalizing on the robust strength and expressiveness of the original concrete structure, the architects conformed to highly irregular floorplates on each level. Interior environments were adapted to optimize comfort, which required efficient engineering to meet the client's goal of creating market-rate residences. New window systems were added to further accommodate structural irregularities.
AB design studio capitalized on the opportunity to redesign the penthouse units as a modernist departure from the quirky concrete structure. The architects created new glass-enclosed units and a podium deck with commanding views of the city, balancing desirable premium space and privacy in downtown San Francisco.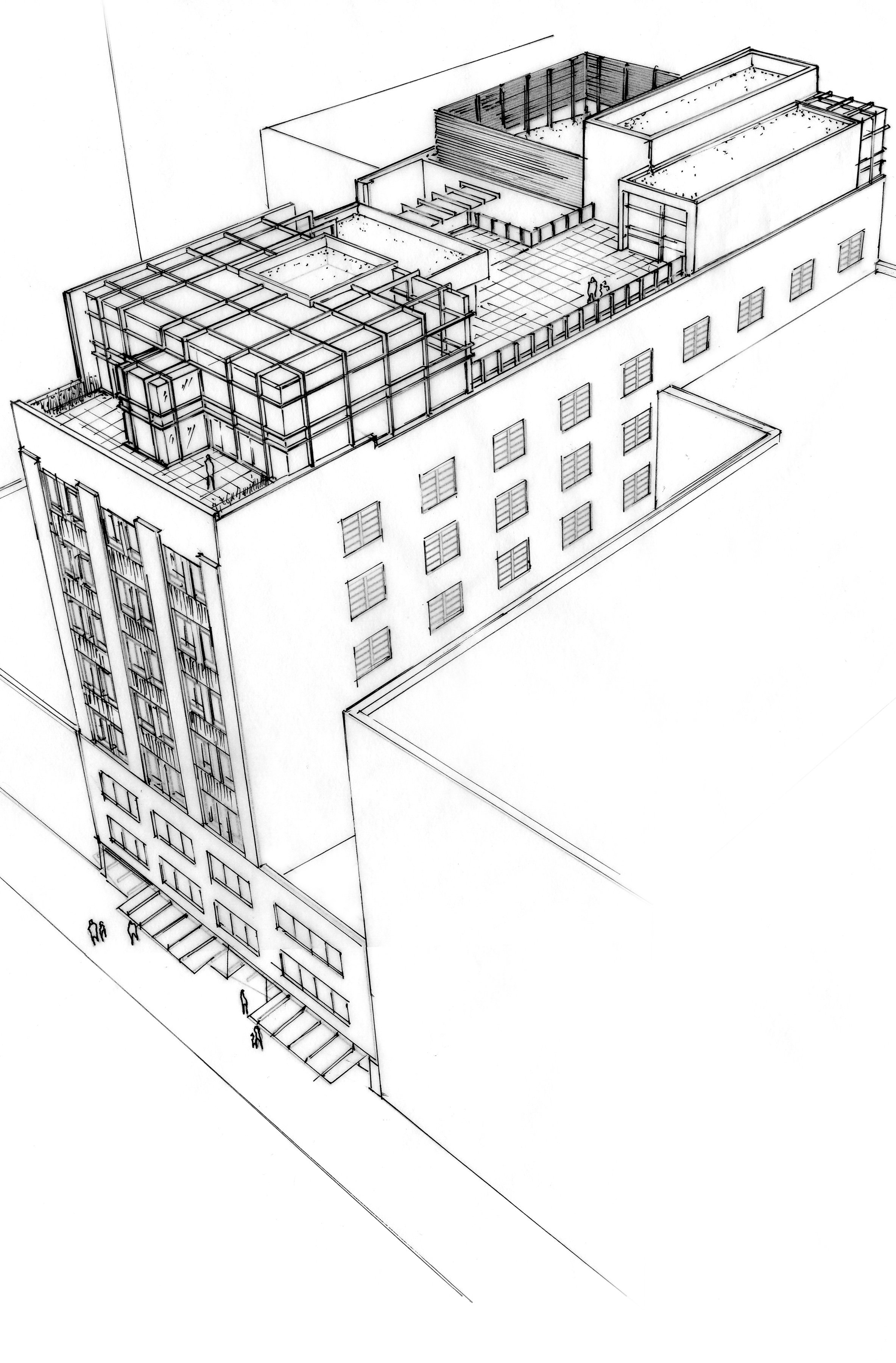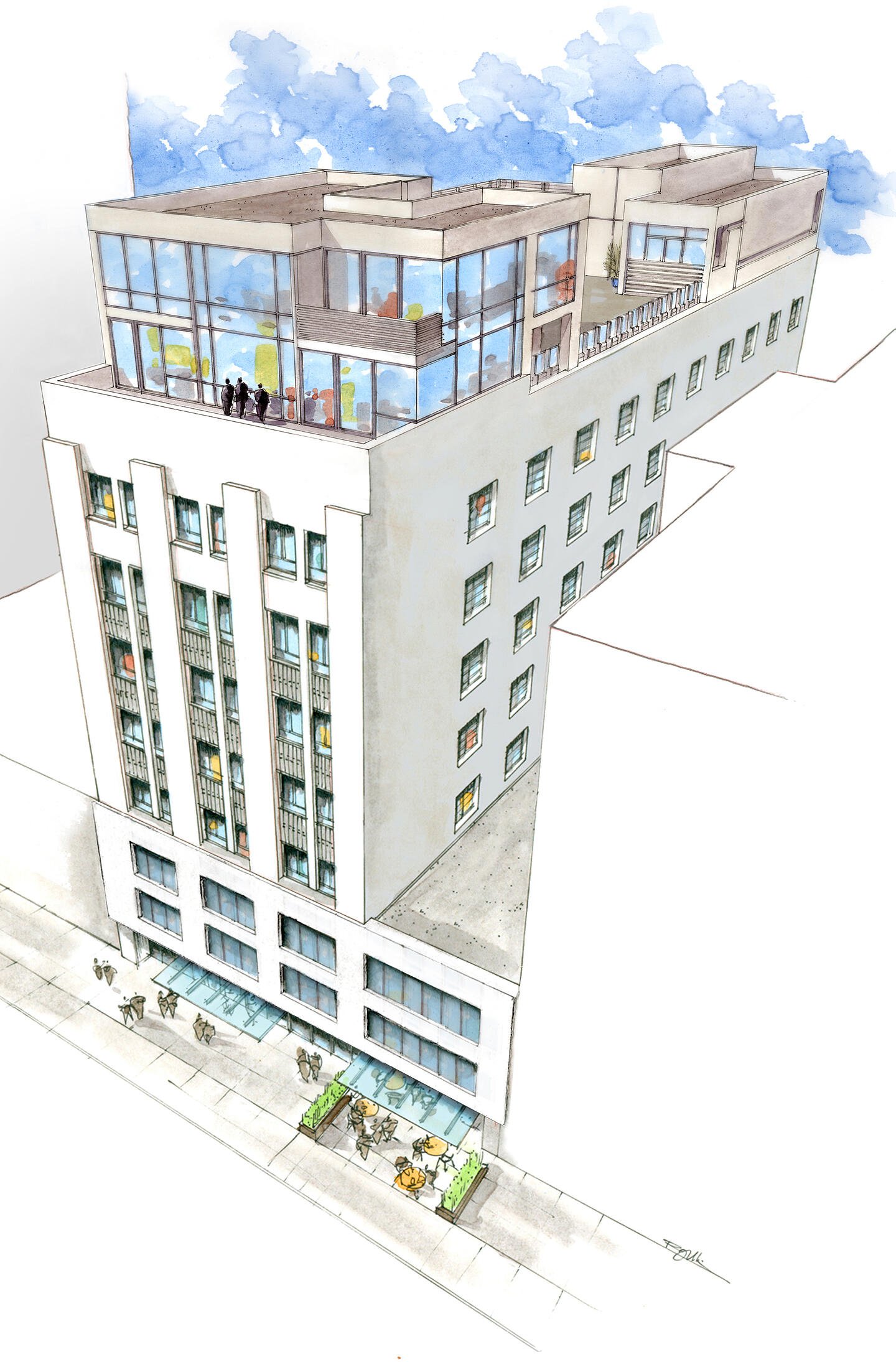 Josh Blumer, AIA | Denise Rocha | Joel Herrera | Karmen Aurell | Diana Costea