Design Challenge
How did the architects infuse green strategies into a new ground-up, mid-rise residential building?
Design Solution
AB design studio was tasked with the planning and design of a sustainable, mid-rise residential apartment building on a narrow lot in San Francisco's dense Rincon Hill district. The architects worked with local consultants and contractors to achieve the developer's goal of market-rate apartments, targeting LEED Gold certification. The plan called for the removal of existing structures to build the eight-story, 113-unit construction featuring contemporary lofts, parking garage, and green roof.
The architects overcame site constraints by strategically orienting the building for optimized daylighting, while capitalizing on views of the nearby Bay Bridge. Limited parking options in the area spurred the design of an advanced parking management system to maximize spaces for residents. Landscaped elements were incorporated on multiple levels, including a large green roof with outdoor living amenities. As part of a cost-savings program, AB design studio engineered template-based floor plans based on the ME:LU system, a highly efficient container-based living solution developed by the studio.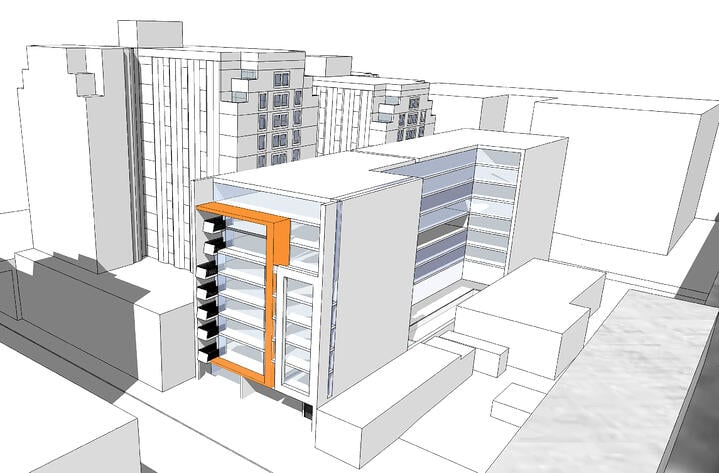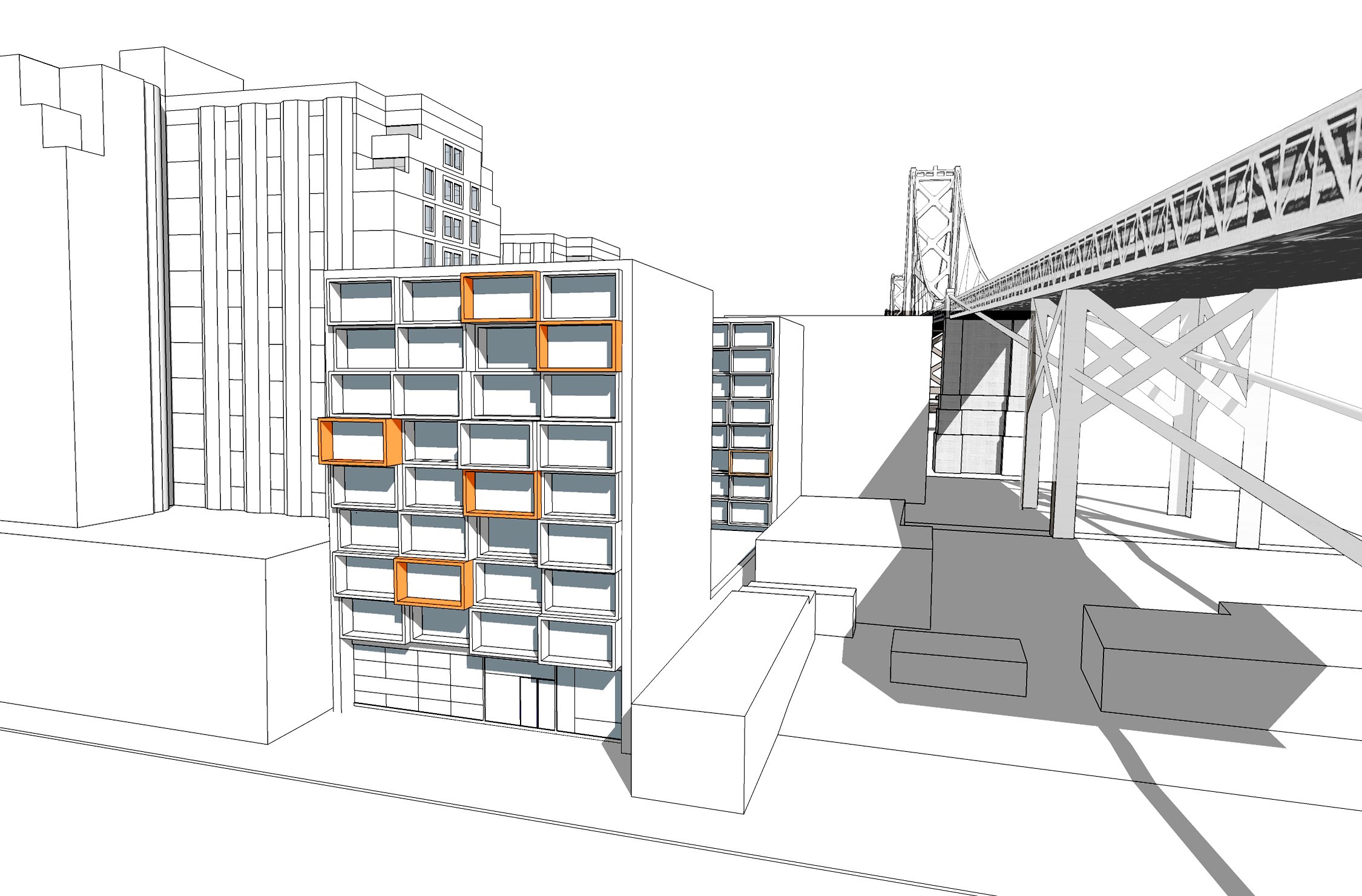 Josh Blumer, AIA | Denise Rocha | Joel Herrera | Karmen Aurell | Justin Killian