Design Challenge
How did the architects transform an area previously servicing the maritime industry into a thriving urban neighborhood while utilizing shipping containers as building blocks for commercial buildings?
Design Solution
The design firm created a modular container project featuring a shell-core design of eight shipping containers repurposed into a commercial complex for boutique wine tasting rooms, coffee shops, art galleries, and a rooftop for use as an event space. AB design studio conceived a space that contributes to the thriving cultural movement within the area, and appropriately responds to the scale, history, and current character of its surroundings. Keeping consistent with the warehouse feeling of the neighborhood, the architects purposefully left the containers uncovered to express the industrial nature of these nontraditional building elements. Wood and plaster architectural features were added to the structure to both complement and contrast with the shipping containers.

The designers incorporated ample parking space, along with a designated valet section for visiting patrons. A semi-enclosed outdoor courtyard easily accessible at the southern corner provides an additional area for social interactions.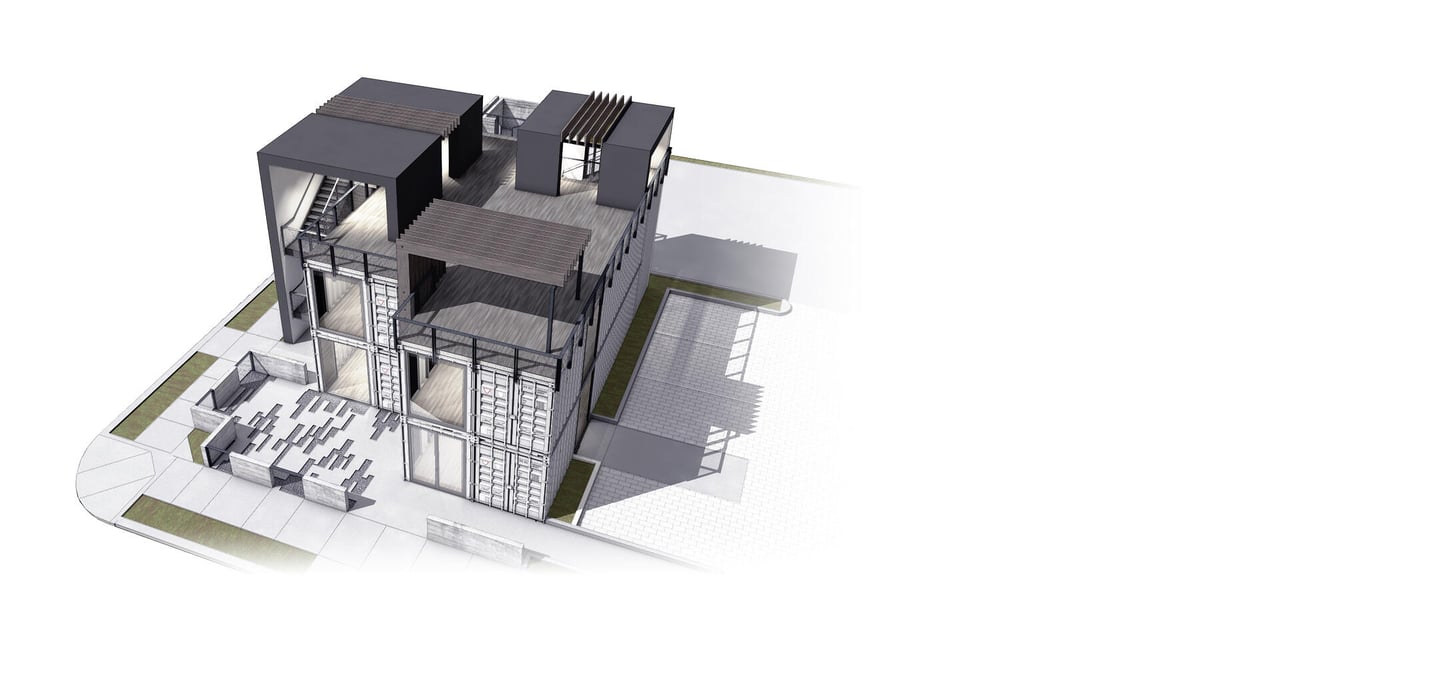 Josh Blumer, AIA | Eric Behr | Amy Tripp | Sam Jamaat | Joel Herrera | Alex Parker