ME:OU MODULAR EXPANDABLE OFFICE UNIT
ME:OU MODULAR EXPANDABLE OFFICE UNIT
Design Challenge
How did the architects utilize intermodal shipping containers to rethink the possibilities of modular office design?
Design Solution
AB design studio turns waste into sustainable design with ME:OU, otherwise known as the Modular Expandable Office Unit. The architects rethink what is otherwise taken for granted as refuse, and explore what is possible beyond the current paradigms of construction, to convert it into sustainable design.
What began as an academic exercise in experimental architecture led to the embrace of social responsibility and building with future generations in mind. The architects create meaningful design by working within certain limitations to answer the question, "How do we live within our current set of resources?"
The result is ME:OU, a highly flexible, expandable, and modular answer to the need for permanent or temporary office space. Made from intermodal shipping containers, ME:OU can be designed and implemented rapidly and outfitted to suit a wide array of commercial/office uses. Multiple permutations and configurations can accommodate between 2-10 occupants, and from 160 up to 640 square feet of usable interior space. These well-designed and well-appointed office modules can also be grouped together to create a vibrant and functional campus.
ME:OU is winner of the 2015 AIA|Santa Barbara Design Awards.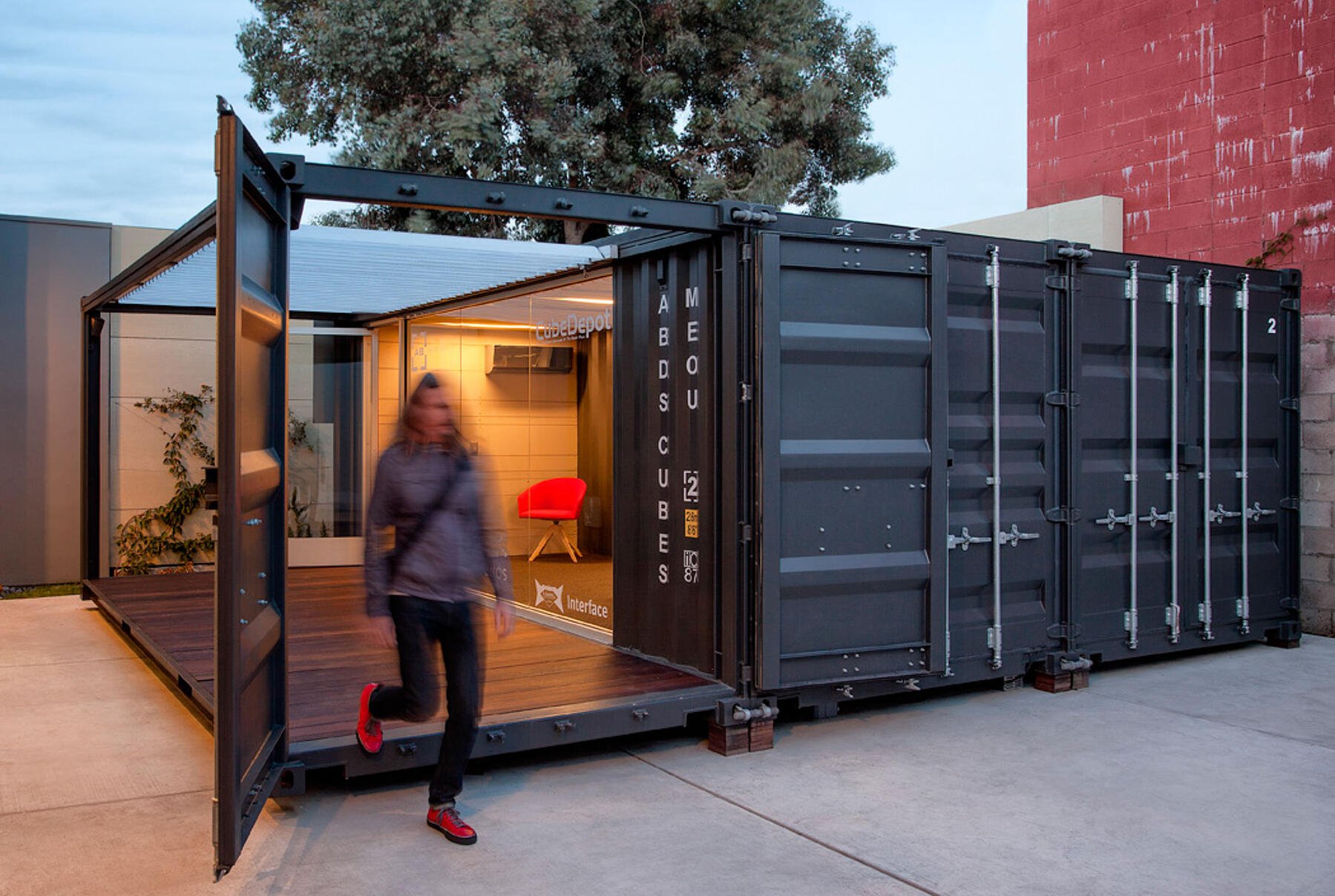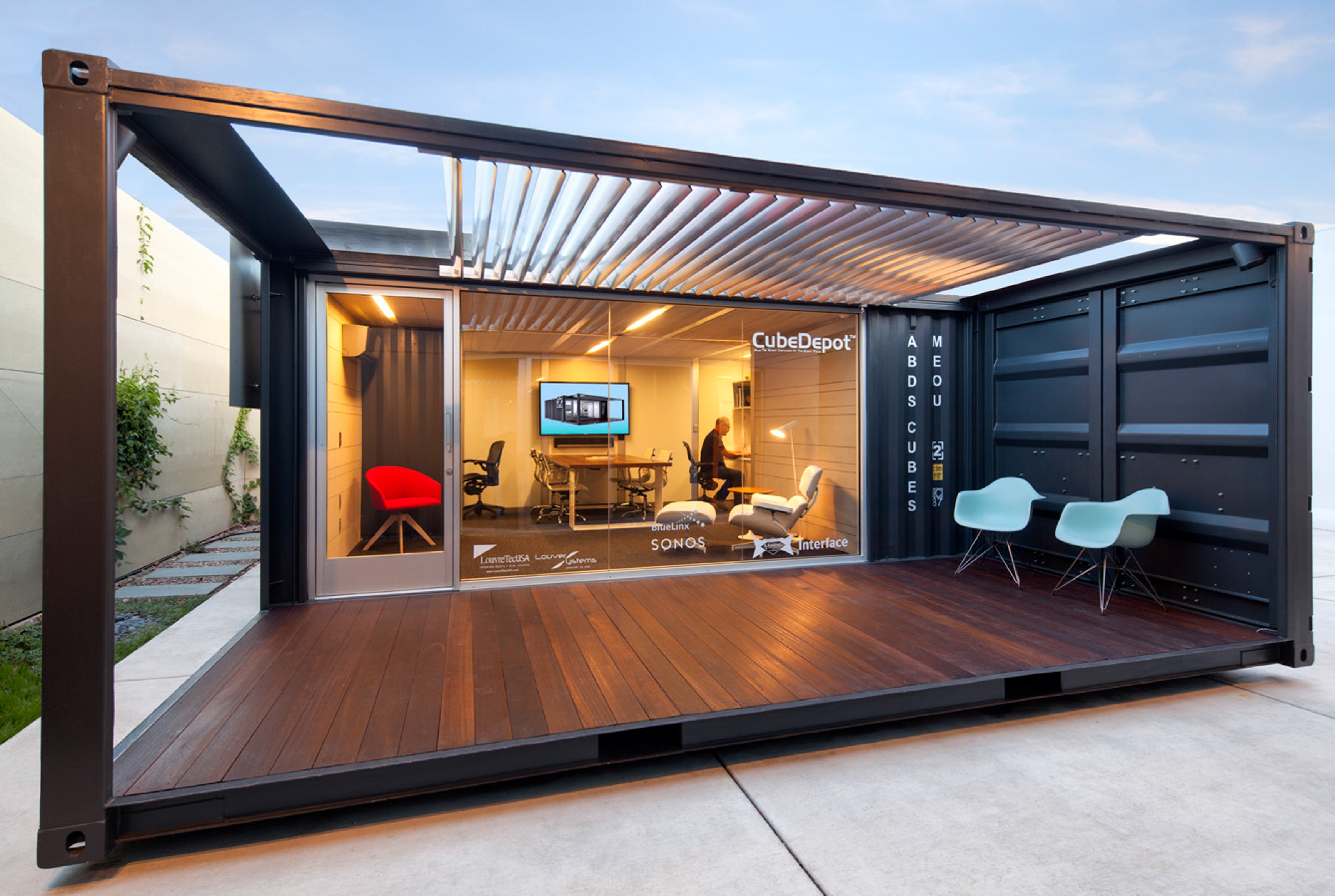 Josh Blumer, AIA | Joel Herrera | Glen Deisler | Paul Rupp | Jenda Michl | Jojit Diaz | Drew Scherer