Design Challenge
How can architects challenge the notion of a traditional retail space to create a sense of place?
Design Solution
More than just a brick-and-mortar retailer of guitars, The Guitar Bar was designed by AB design studio as an exercise in placemaking. It was to be community environment where customers can gather, relax, converse, and exchange ideas.
Understanding that traditional retailers face monumental challenges in terms of competitiveness with web-based counterparts, the architects designed The Guitar Bar as a space to support the additional needs of guitar enthusiasts, and business opportunities for the client. The architects designed a space with the openness and warmth of a neighborhood haunt. A bar-like front desk creates a sense of intimate familiarity for guests with inquiries or purchases.
The guitars themselves serve as a fundamental design element, adorning the walls in all directions as a stimulating visual component. A central stage acts as a focal point for concerts, record release parties, and other events. Acoustically crafted sound-proof rooms allow customers to practice without disturbing other patrons, and serve as spaces for private guitar lessons.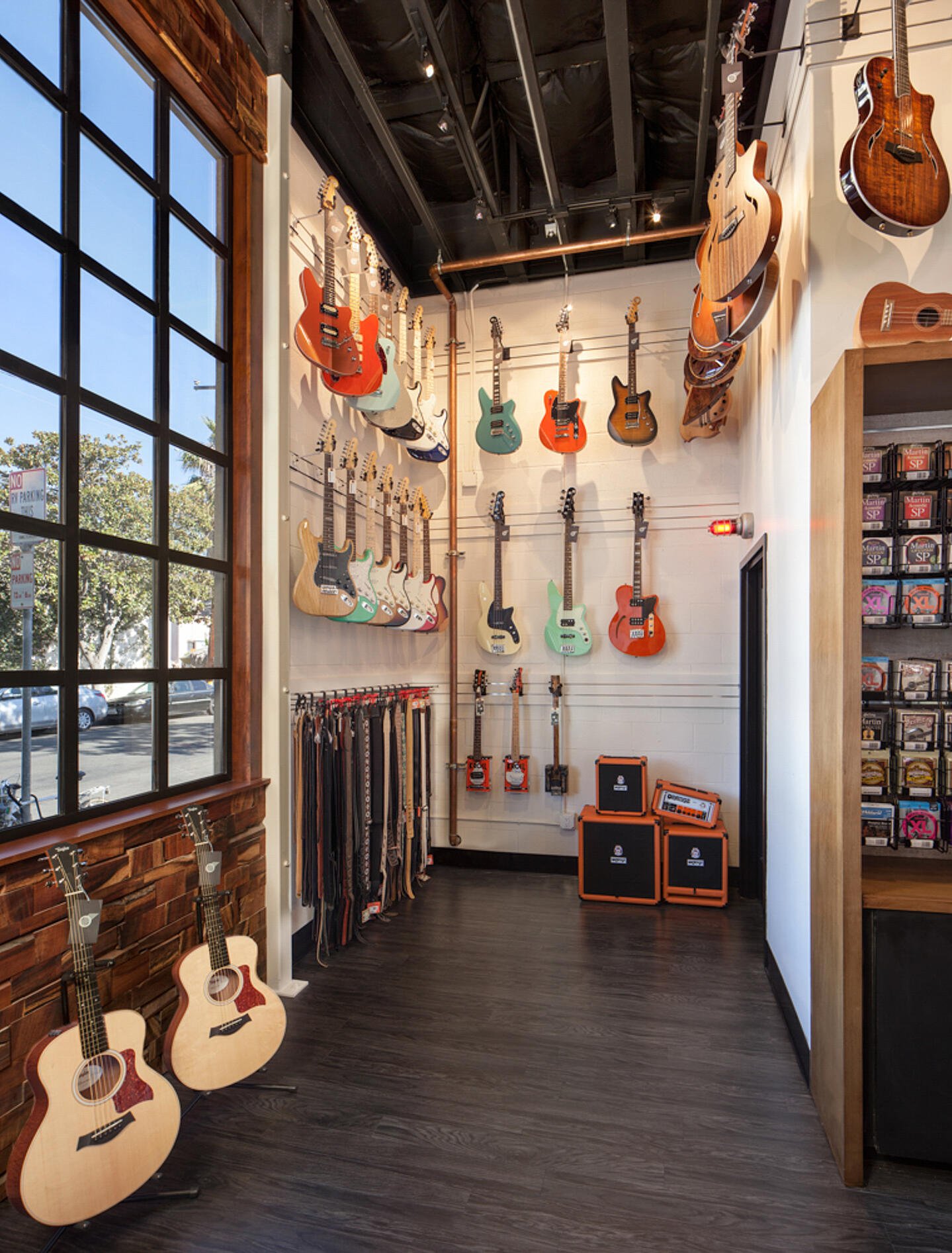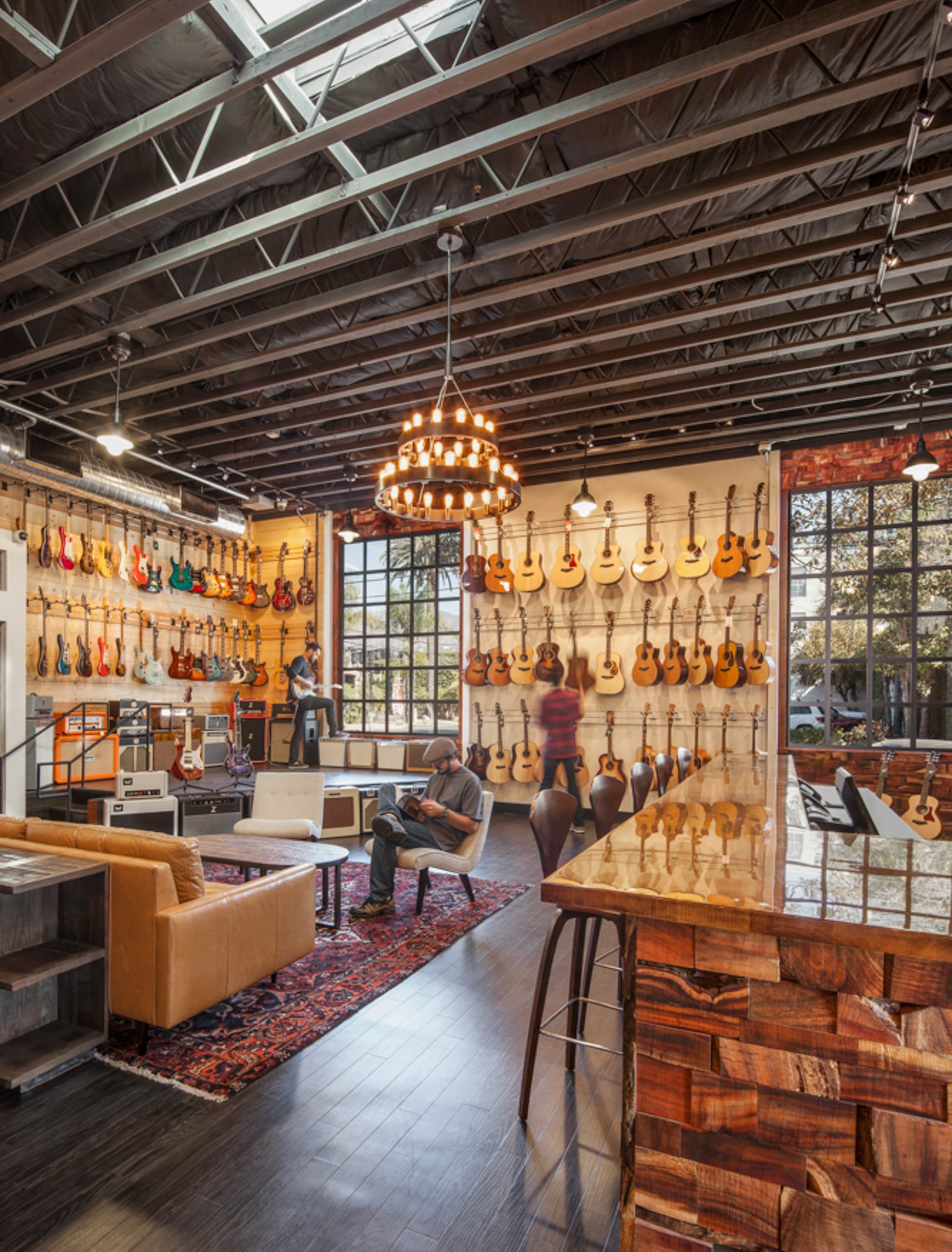 Josh Blumer, AIA | Anthon Ellis | Jodi Sutton
JVA Mechanical Engineering