FIGUEROA MOUNTAIN BREWERY
FIGUEROA MOUNTAIN BREWERY
Design Challenge
How did the architects transform a neglected warehouse into a popular craft beer destination and brewing facility?
Design Solution
Anchored on a busy corner lot in downtown Santa Barbara, this Figueroa Mountain Brewing Company location capitalizes on high foot traffic in the ever popular Funk Zone arts district—an expansive, curated adaptive reuse development by AB design studio. Expertly detailed interiors feature a thoughtful curation of Figueroa Mountain's country western-themed brand identity throughout.
AB design studio strategically converted a former warehouse building to support a fully operational brewing facility and tasting room under the same roof. The architects updated structural elements to preserve the space's light industrial environment, ideal for crafting beer. Small-batch brewing tanks occupy one half of the space, with a tasting area and seating on the other. A dedicated outdoor beer garden offers an additional backdrop for social interactions while connecting the brewery to its Funk Zone neighbors—a collective of wineries, eateries, and retail.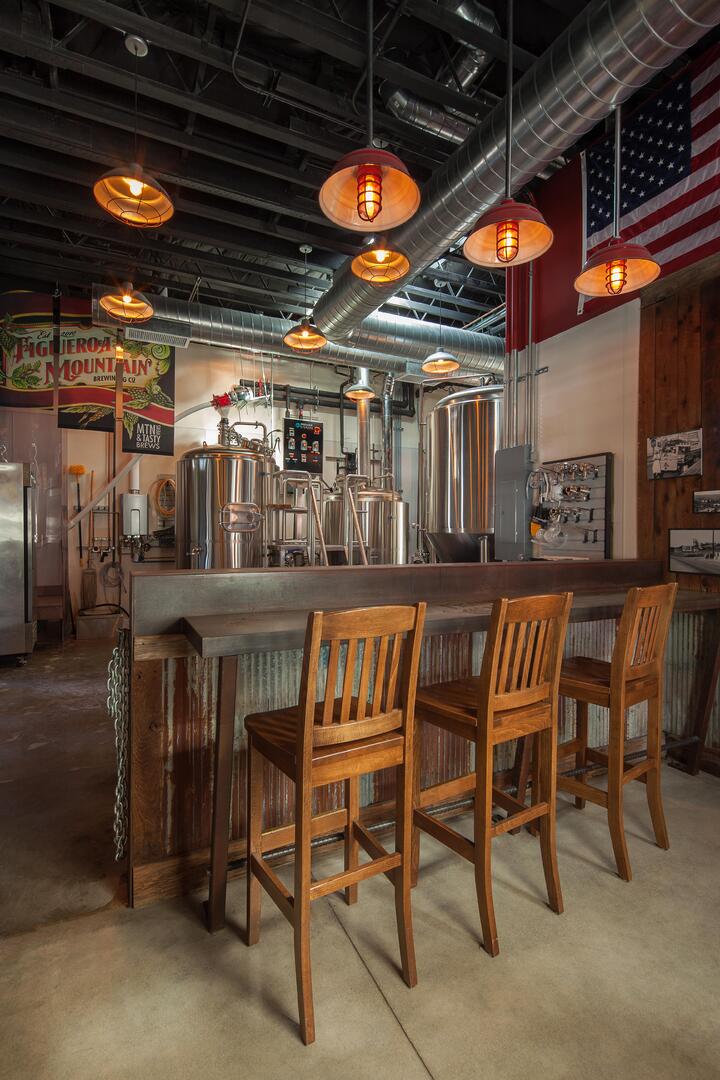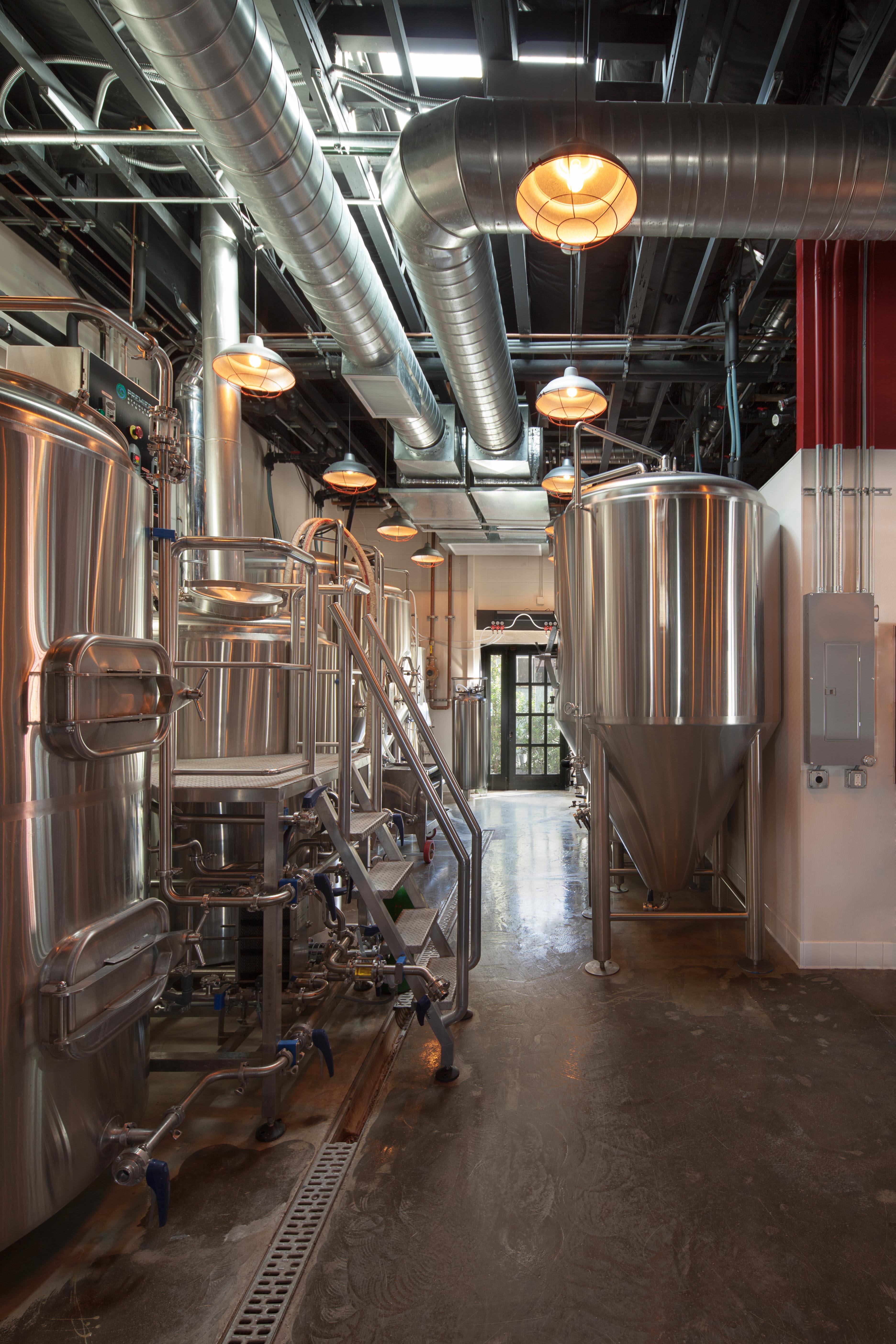 Josh Blumer, AIA | Yvan LeBrock | Joel Herrera
Cunningham Parris Construction