Design Challenge
How did the architects breathe new life into an aging entertainment complex originally built in 1942, while highlighting the architectural components of the original structure?
Design Solution
With the intention of reviving the 14,000-square-foot property and opening up the complex to the streetscape, AB design studio began an extensive research process into the original structure. As part of the investigation, the architects discovered a 28-foot-tall World War II-era vaulted Lamella roof hidden beneath the existing ceiling that spanned more than 100 feet with no intermediate columns. This original architectural element was used to highlight the property's rich past. Three bowling lanes were removed to make room for additional usable square footage, and were fashioned into tables and the bar counter's surface. Lounge-like areas replace the typical hard plastic seating expected in bowling alleys. An extended elevated patio with two fire pits and several seating options was created above the street to bring pedestrian traffic inward. The result is a fully appointed entertainment center that caters to all ages with bowling lanes, fine dining, full bar, billiards area, event space, and concert hall.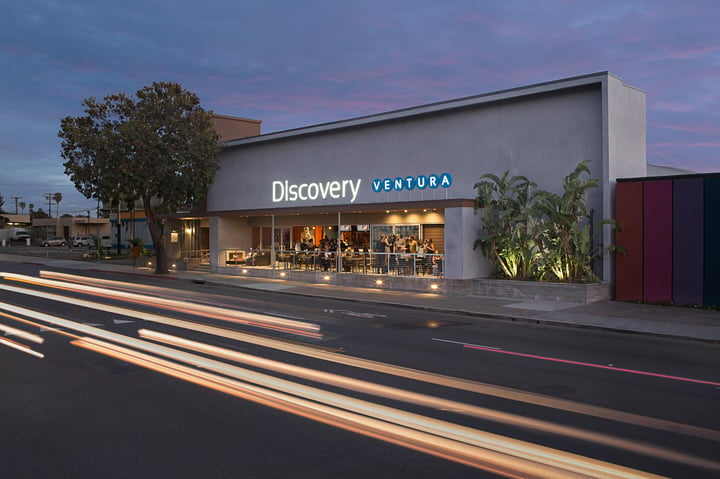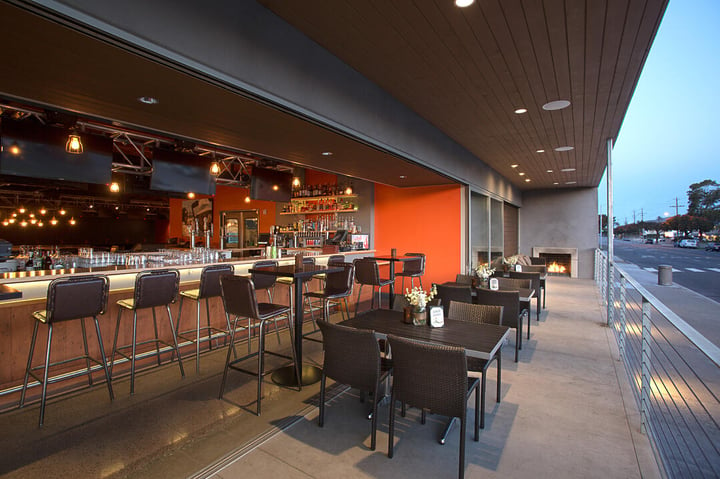 Josh Blumer, AIA | Karmen Aurell | Joel Herrera | Anthon Ellis | Eric Behr | William Reid | Justin Killian
Stork, Wolfe & Associates
Jensen Design & Survey, Inc.