Design Challenge
How did the architects create a corporate office headquarters that doubles as a showroom?
Design Solution
AB design studio developed a highly efficient headquarters and showroom for a shipping container retailer that embodies the company's vision and culture. The architects arranged workspaces and offices around a freestanding shipping container that was transformed into a modern conference room. Warm interiors feature a refined material selection, including wood, metal, and glass, to balance the industrial environment.
The architects put the conference room on display by positioning it at the heart of the office, allowing it to double as a functional showroom for the company's signature product—reclaimed shipping containers retrofitted and adapted for modern office applications. Deconstructed container parts and materials were reassembled into new, custom-built partitions between workspaces. Corrugated panels are visibly branded with the company logo to communicate a unified visual identity that's echoed across the interiors.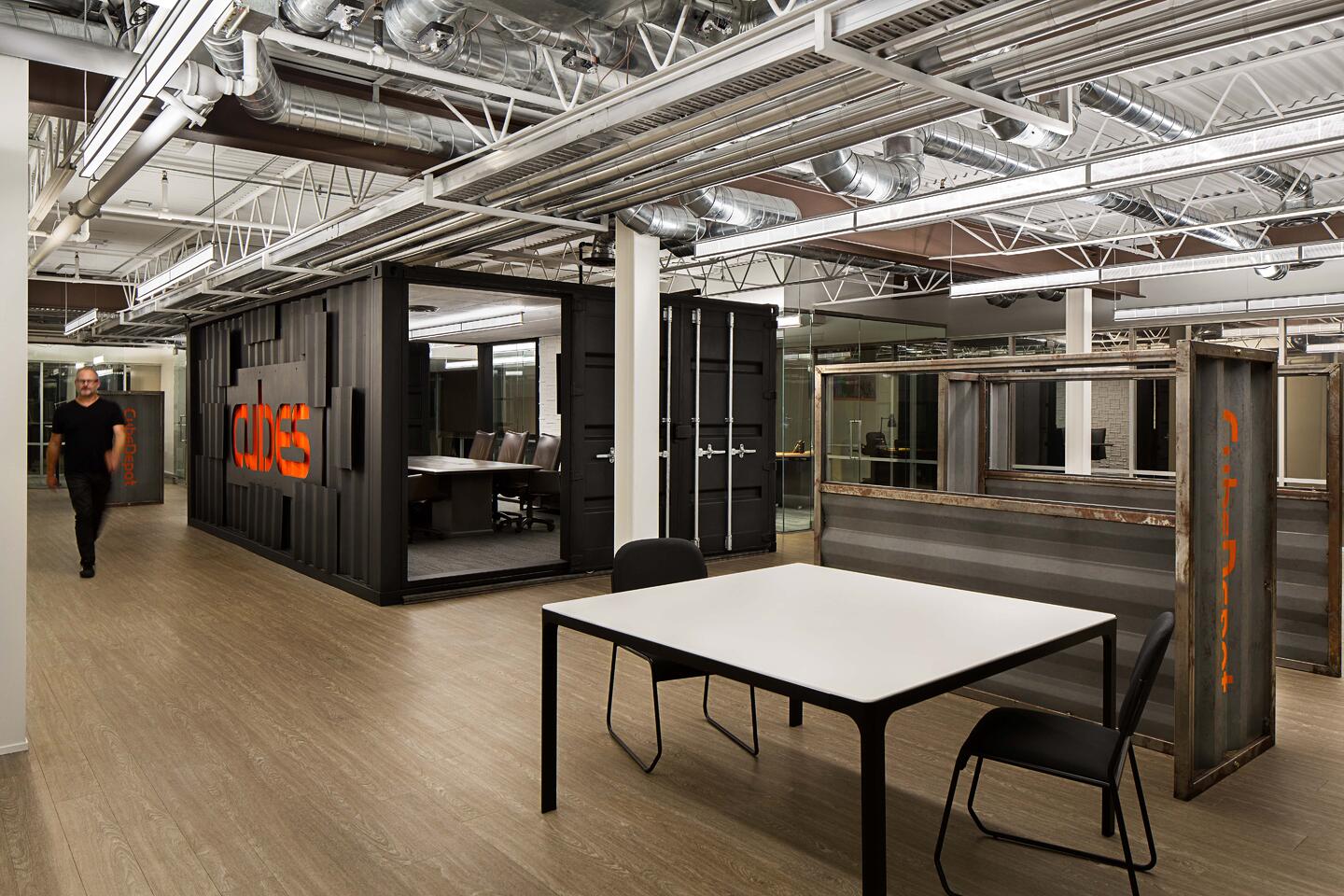 Clay Aurell, AIA | Jodi Sutton | Drew Scherer