Cota St. Commercial Mixed Use Building
Cota St. Commercial Mixed Use Building
Design Challenge
How did the architects create a new and appealing sense of place in an otherwise uninspiring and underused commercial space?
Design Solution
AB design studio brought a fresh look and contemporary twist to an otherwise traditional commercial complex. Located on a tight urban infill area in the heart of downtown Santa Barbara, the architects added 3,000 square feet of new commercial space to an existing 3,200-square-foot concrete block structure that houses a local coffee retailer and roasting facility.
Once the original bakery for Weber Bread Company, this striking retail addition brought modern character to the downtown neighborhood through large expanses of storefront glazing, glass roll-up doors, exposed wire trusses, and galvanized metal skin elements. Renovations were made to the existing exterior to mirror the new addition's modern features, including the removal of a roof overhang to return the building to a clean, rectangular form. Deep steel awnings provide shaded protection from the harsh afternoon sun. A vigorous effort was made to re-landscape the area with drought-resistant plantings. Meant to be flexible for a wide variety of potential tenants, this new voluminous space and patio provide a seamless transition from old to new while maintaining the industrial feeling of the original site. Together, the patios and large openings in the façade engage both street frontages at this busy intersection, drawing in vehicular and pedestrian traffic, and creating the desired sense of place.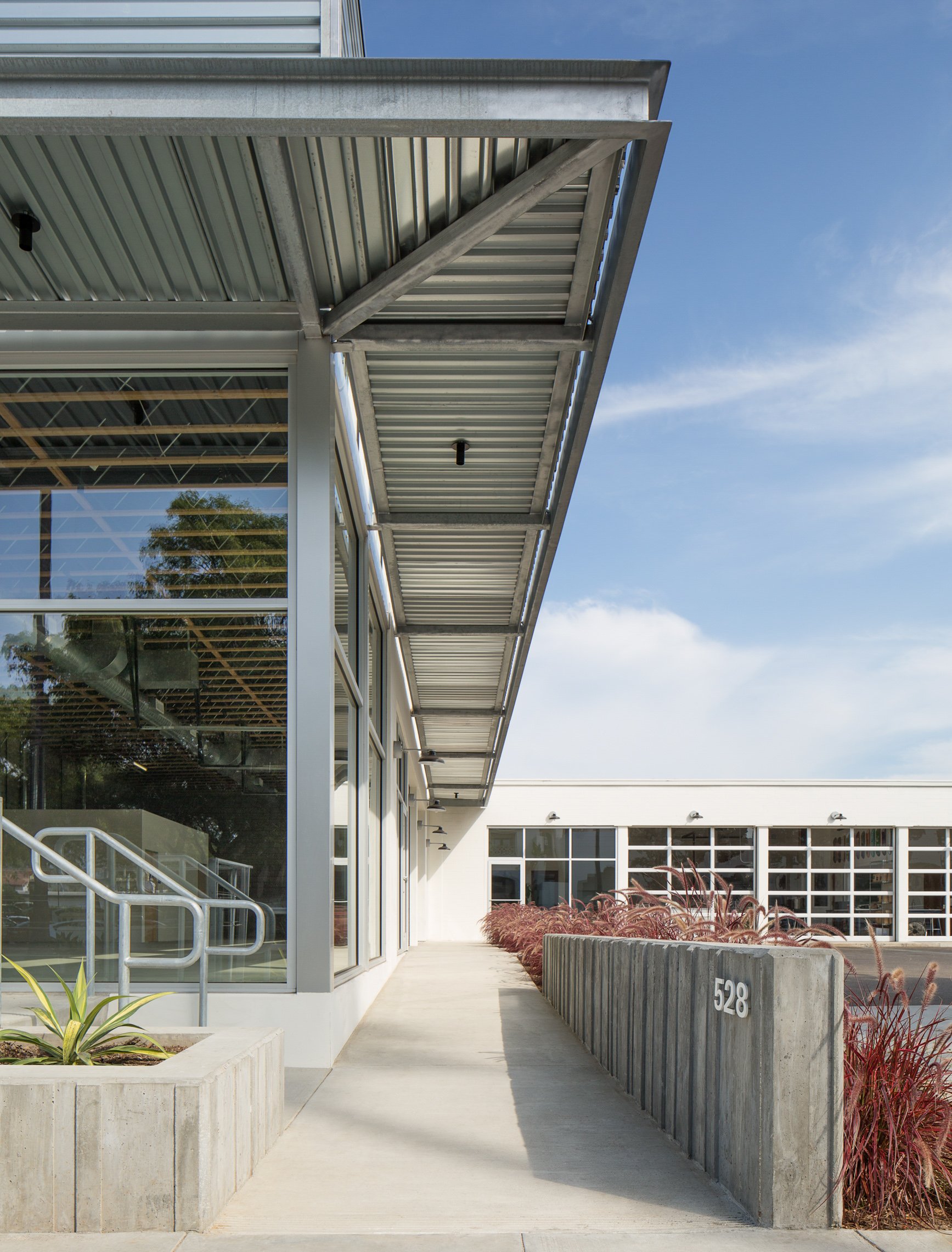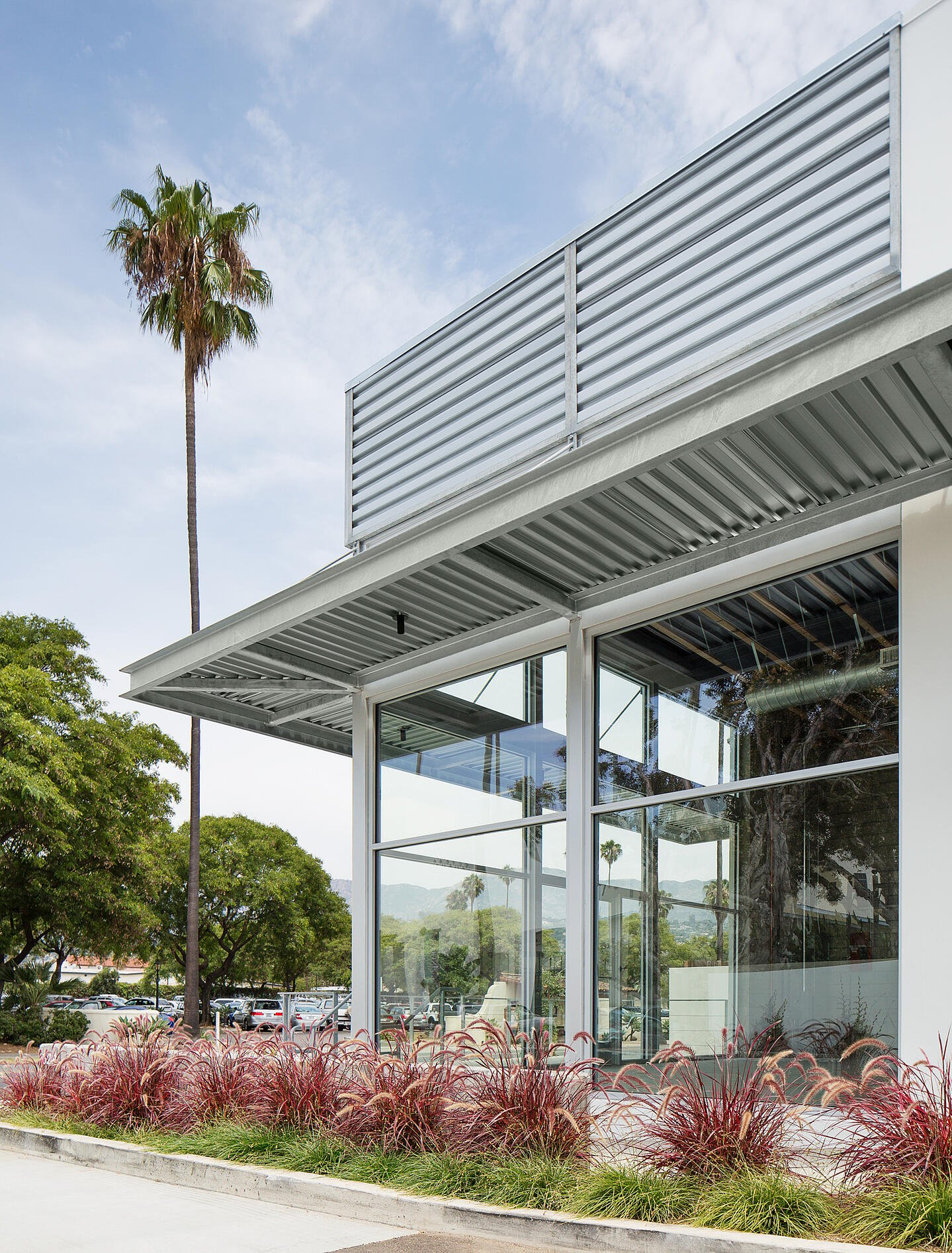 Josh Blumer, AIA | Eric Behr | William Reid
Lane Goodkind Landscape Architecture
Mechanical Engineering Consultants