Design Challenge
How did the architects transform two single family homes on separate lots into a seamless multi-generational complex?
Design Solution
Our client gave us a very specific set of criteria for what they wanted, and then handed over a 1970's home and an adjacent property to work with. The existing residence was a shingle sided home with multiple levels and little cohesion. The adjacent property had a two story home on it and a garage on the alley street below. The first task was to raise the adjacent structures, merge the lots and create a family compound. In Hermosa Beach, most people don't have a "yard" but this was very important to the client and was a driving factor for the site planning effort. With over 20 feet of elevation change from the entry street to the alley street below, we had to be creative. The existing residence went through a full gut and remodel of most floors including enclosing a main level deck space, adding a rooftop sunset deck, expanding the kids bedrooms, adding a guest room and adding an interconnecting deck that wraps the main floor living space connecting it to the bocce court in the front yard and the new structure on the adjacent lot. Tucked between the existing master suite and the new structure is a large jacuzzi positioned for privacy. The new structure is three-stories with a studio at the bottom level originally designed for the owner's father, a great room at the second level which connects to the yard space and a third floor lounge and a workout room which connects to the main level of the existing residence.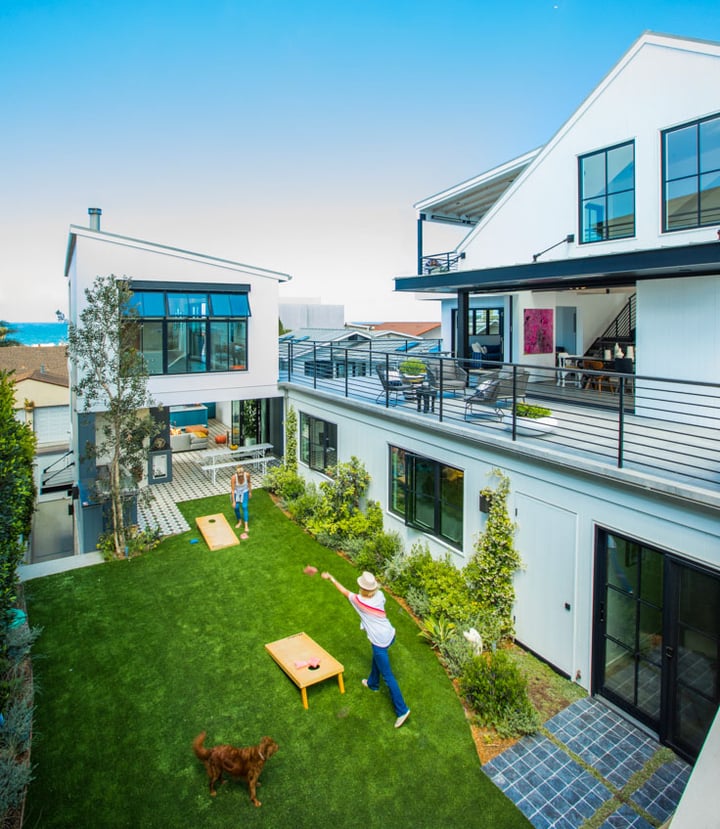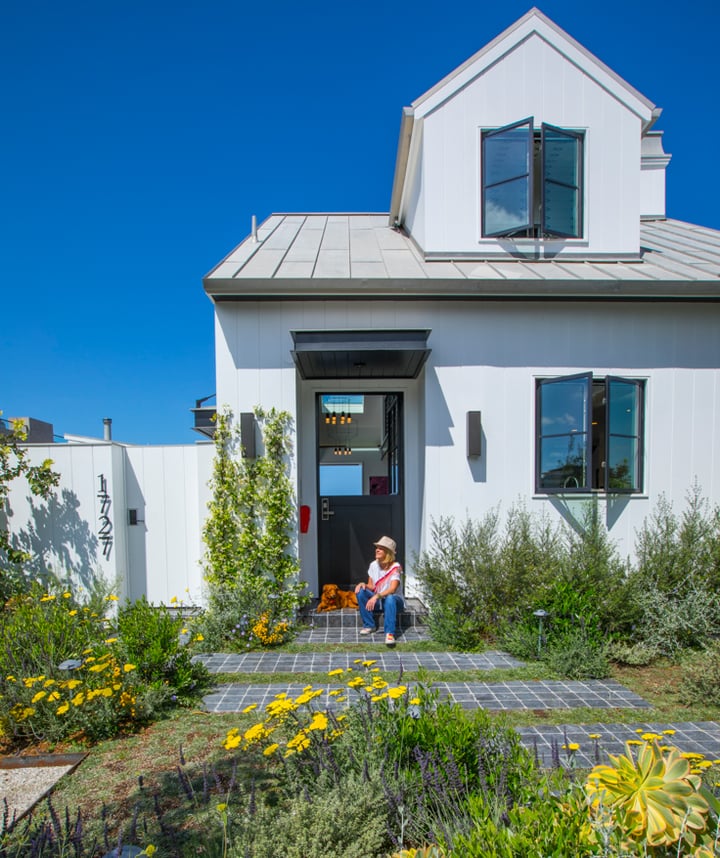 Clay Aurell, AIA | Josh Blumer, AIA | Glen Deisler
Beach House Design and Development
Ashley Vance Engineering, Inc.
Ashley Vance Engineering, Inc.
JMPE Electrical Engineers
Grover Hollingsworth and Associates, Inc.