BRADBURY Live Work Condos
BRADBURY Live Work Condos
Design Challenge
How did the architects' mixed-use design take advantage of a tight urban lot while respecting the scale of the neighborhood?
Design Solution
AB design studio created a sustainable, duplex-inspired concept for a new mixed-use building in a dense residential district in Santa Barbara. The design uses a material palette appropriate for the historic neighborhood, which sits at the edge of the city's Victorian and Spanish Colonial-style districts. A modern application of sandstone, plaster, and wood is blended with traditional Mexican architectural references to form the multi-level structure in scale with the neighborhood.
The mixed use supports two street-facing commercial units, with two well appointed market-rate condominiums hidden at the rear. The design accommodates ample private outdoor living areas despite being sited on a constrained narrow lot. The architects maximized the footprint by utilizing a podium construction style to incorporate below-grade parking. The project is targeting LEED certification.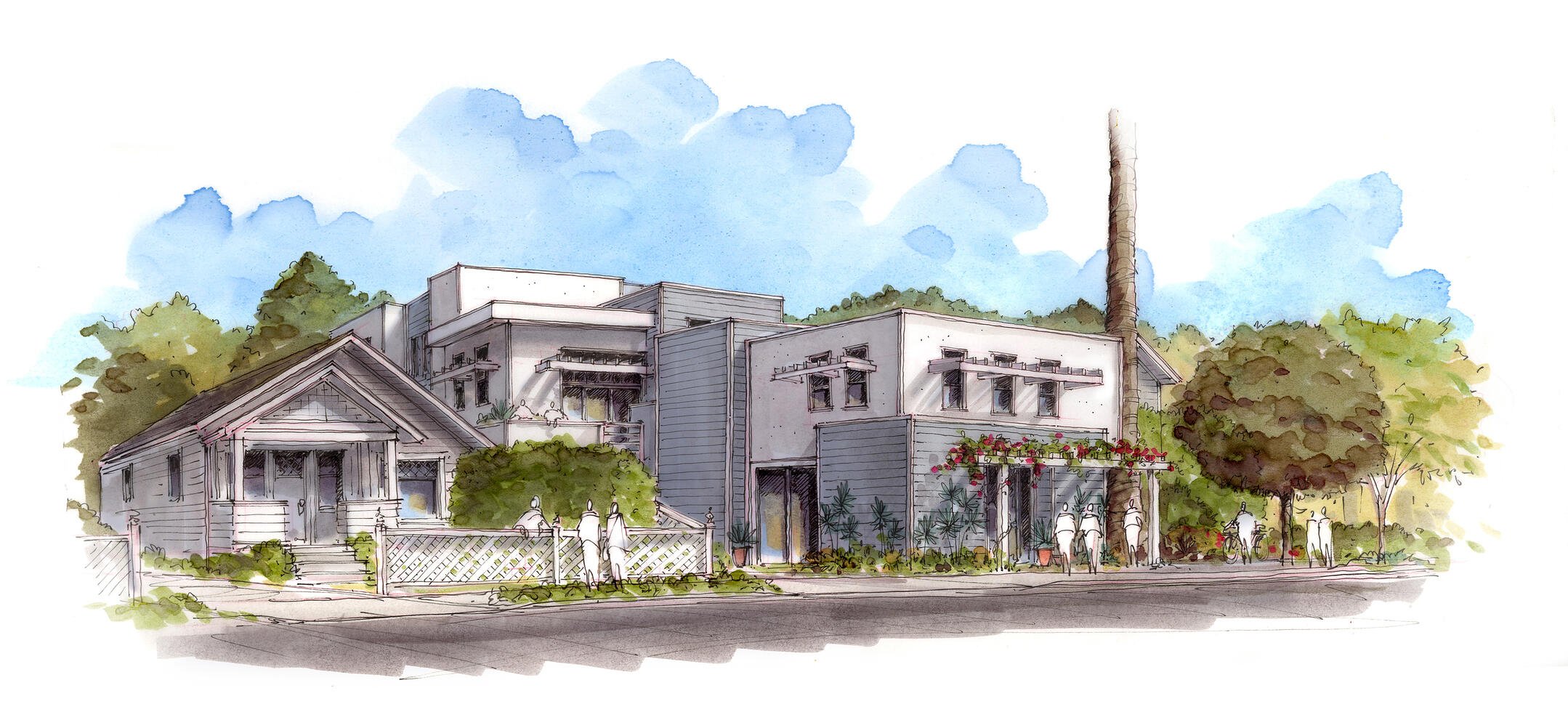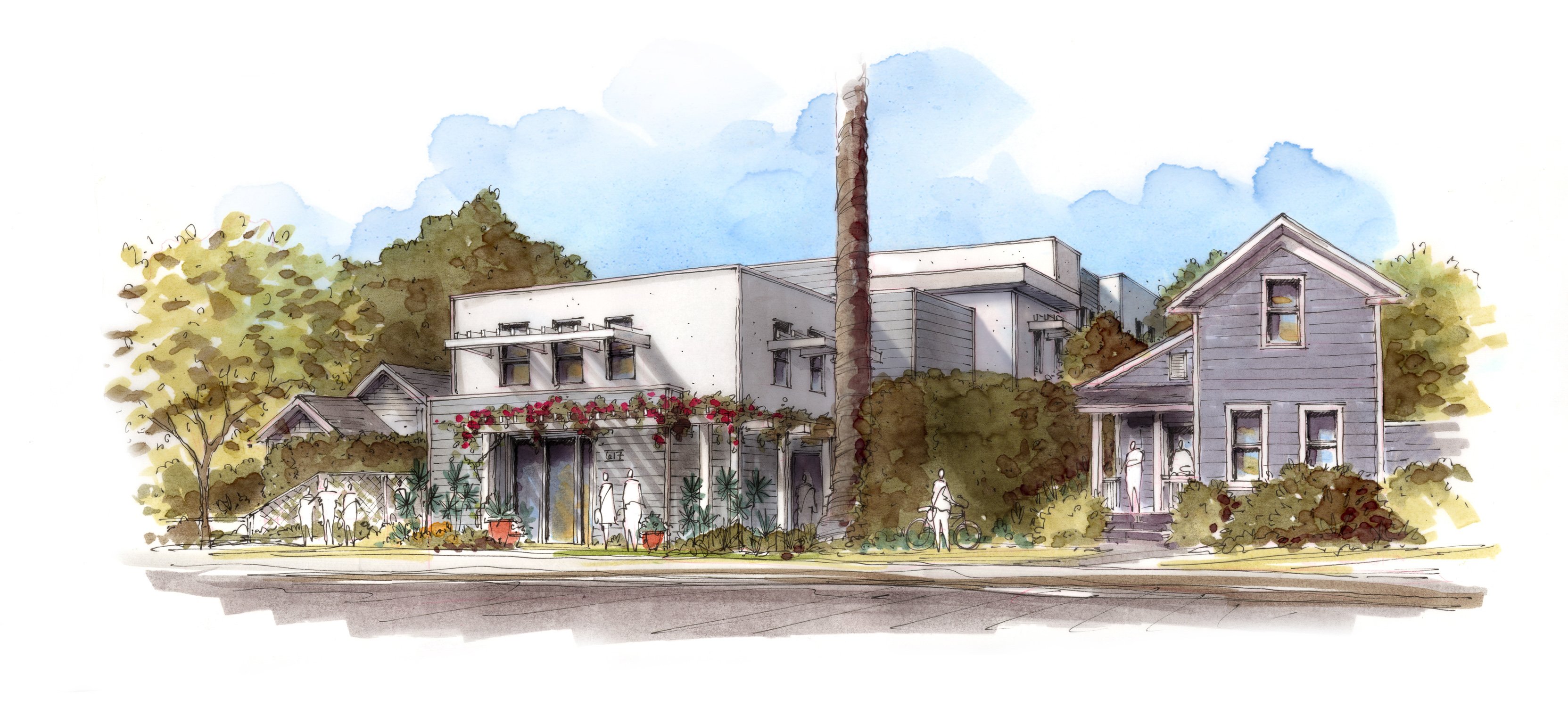 JOSH BLUMER. AIA | JOEL HERRERA | ANTHON ELLIS | WILLIAM LOPEZ
TAYLOR & SYFAN CONSULTING ENGINEERS
MECHANICAL ENGINEERING CONSULTANTS
MECHANICAL ENGINEERING CONSULTANTS