Prepping Restaurants for Success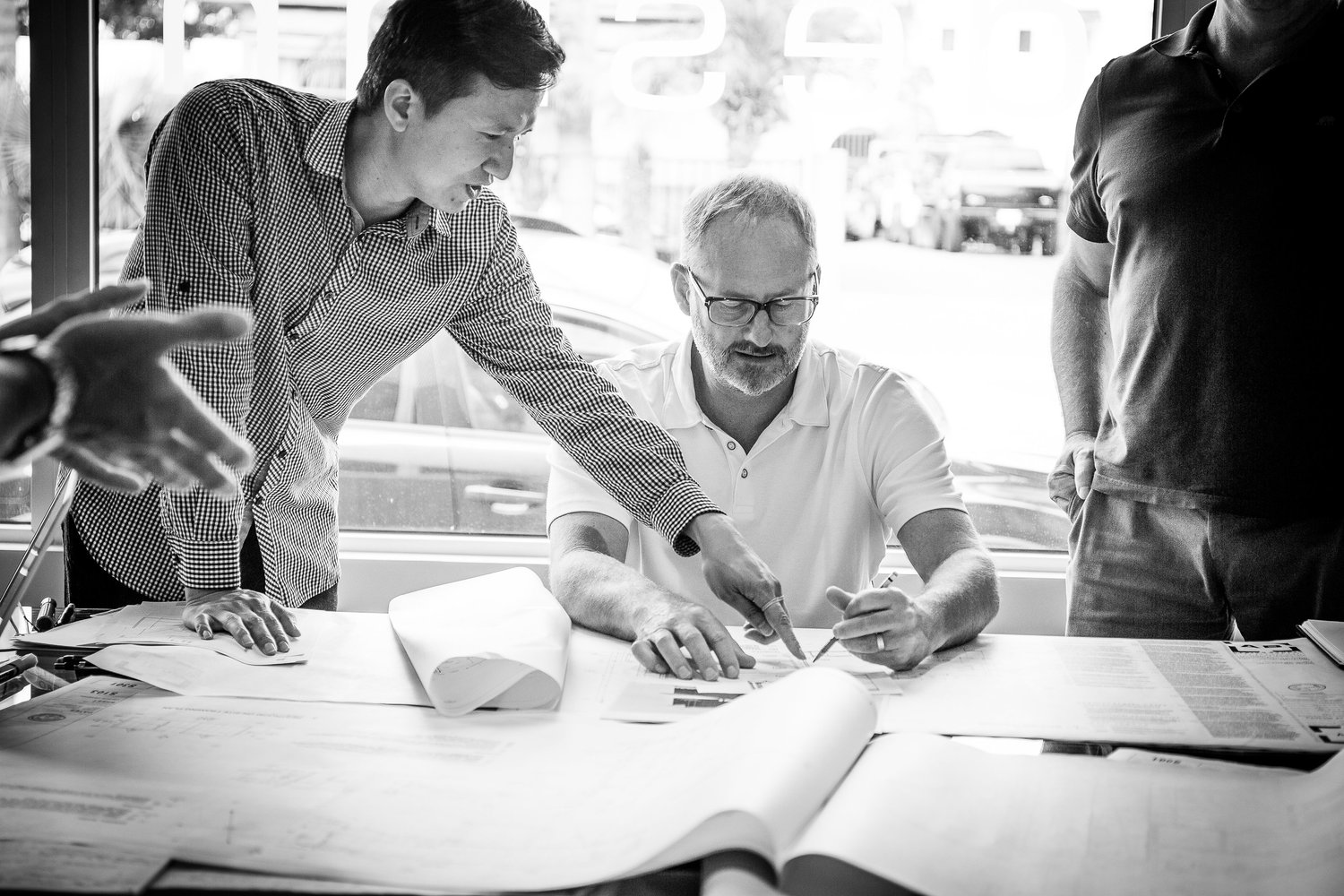 Long before grand opening, AB design studio helps culinary clients overcome a range of logistical and regulatory hurdles.
The National Restaurant Association reports that about one in three restaurants don't survive their first year in business. Another study, published by Ohio State, found that eight in ten restaurants fold within five years.
There are many reasons for this: a bad location, inexperience, inflated costs, an undefined concept, poor staff management, failure to adapt. The number one reason, according to the Restaurant Association report, is simply referred to as sweeping economic problems, meaning that eateries can be tripped on their way to success by any number of financial pitfalls, from plumbing and ventilation to regulatory red tape.
That's why it pays to hire someone who can not only design attractive spaces for cooking and dining, but who has mapped out the process. AB design studio has designed many successful restaurants and restaurant groups, from Eureka! and Figueroa Mountain Brewing to Discovery Bowl, The Lark and Oliver's. In all those successes, credit goes first to the hard working people behind the counter.
In a recent post, we talked to restaurateur Jerry Lee of Empty Bowl Gourmet Noodle Bar as well as Santa Barbara Independent writer-editor Matt Kettmann to hear their perspectives on the ingredients for a great restaurant. Jerry talked about the location, fresh ingredients, authenticity and consistency that went into Empty Bowl's success, and how during the pandemic the community of businesses at the Santa Barbara Public Market banded together to adapt. Matt talked about the theatricality of a great customer experience, the importance of catering to locals, and how pedestrianizing State Street has uplifted outdoor dining in Santa Barbara.
Now with the help of AB design studio founders Clay Aurell and Josh Blumer, we'd like to head further upstream: before the diners arrive, before the groceries are ordered, even before the land is leased. Because the right restaurant designer can help clients not just envision the place where it will happen, but be a guide from the get-go. "We want to reach people when they're thinking about starting a restaurant — at that stage of their journey," Josh says.
During the pandemic, restaurants experienced a paradigm shift, calling for adjusted business models, new seating configurations, and expanded delivery options. Flexibility and no surprises are essential.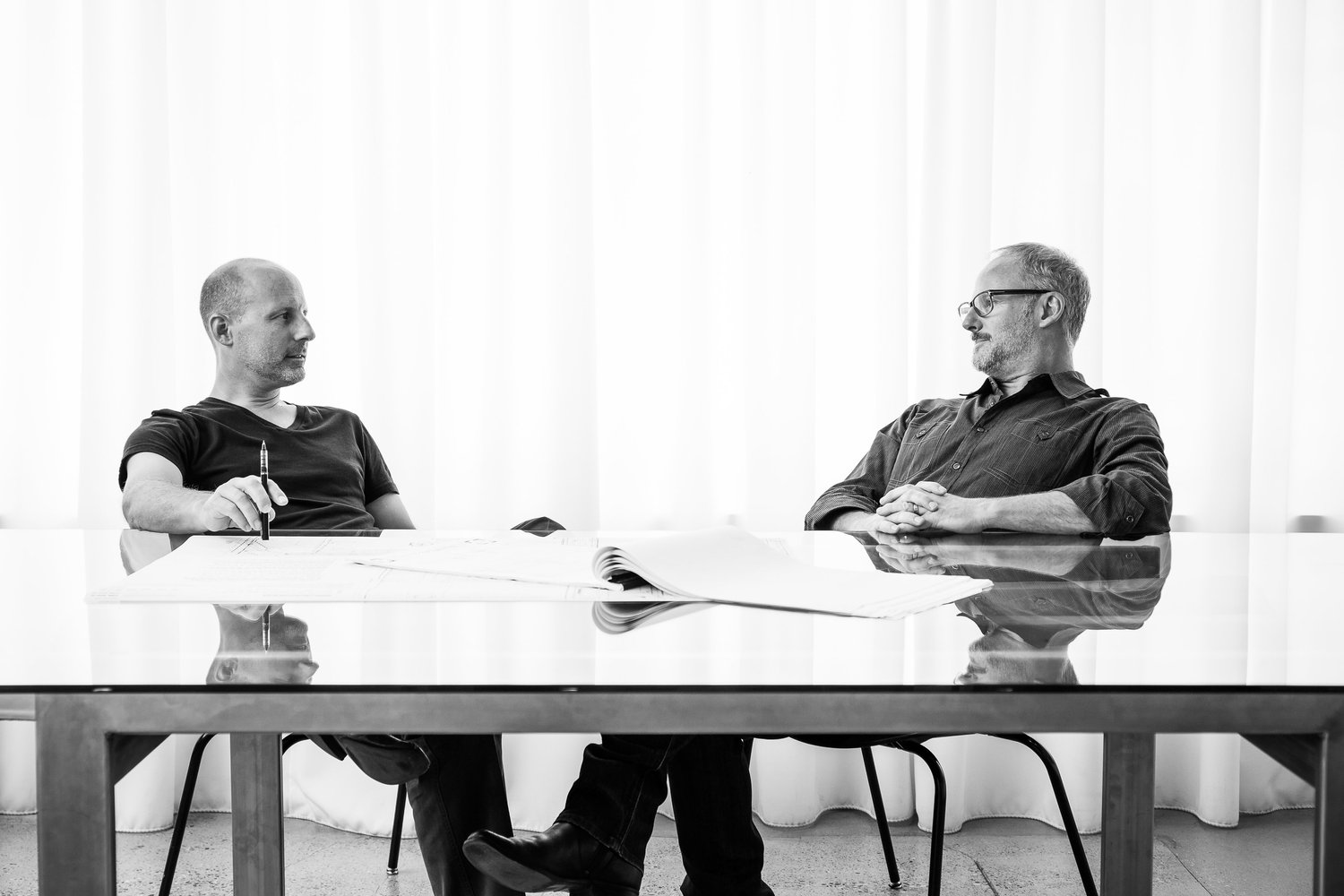 The Lease We Can Do
One connecting thread between many of AB's prosperous culinary clients, for instance, has been consulting on the lease negotiation, "to help them assess the hidden costs," Clay adds. "If you're going to do a new restaurant in an existing restaurant space, usually the infrastructure is there. If a new restaurant goes into a retail space, you've probably got another couple hundred grand of electrical upgrades, gas, water, sewage, grease trap—all those things that need to be done. The top three ingredients in a successful restaurant are always location, location, and location. Okay, you got the right location. But great restaurants die on State Street every day. What is the reason why?"
Sometimes a winning business model can succumb to an inappropriate real estate transaction. "They have a restaurant concept and they've got all the things they need, and then they end up having to spend way more money than they should to get it started," Josh adds. "Sometimes they never recover. That happens in all businesses, but especially in restaurants."
If a client purchases $800 chairs instead of $400 chairs, that's at least their own decision, and maybe even a good one. But what about some of the hidden costs that don't contribute to the atmosphere, like redoing the sewer system, resurfacing a parking lot or building code-mandated seismic upgrades? "These are the things that you're seeing kill projects," Josh says.
Take one past client, a restaurant on the ground floor of an eight-story residential building. They needed an effective roof-exhaust system. "It's really important that people in the third and fourth floor not smell hamburgers all day long, and it's actually quite an engineering feat to get that much grease-laden smoke material eight floors up and ventilated properly," Josh says. There were lots of hidden costs in there that nobody anticipated. Luckily, we were able to identify those things early on, so the restaurateur, the leasing agent and the owner of the property were able to negotiate and resolve it together. You put all that on the restaurant owner after the fact—when the lease has already been signed—and you're basically setting them up to fail."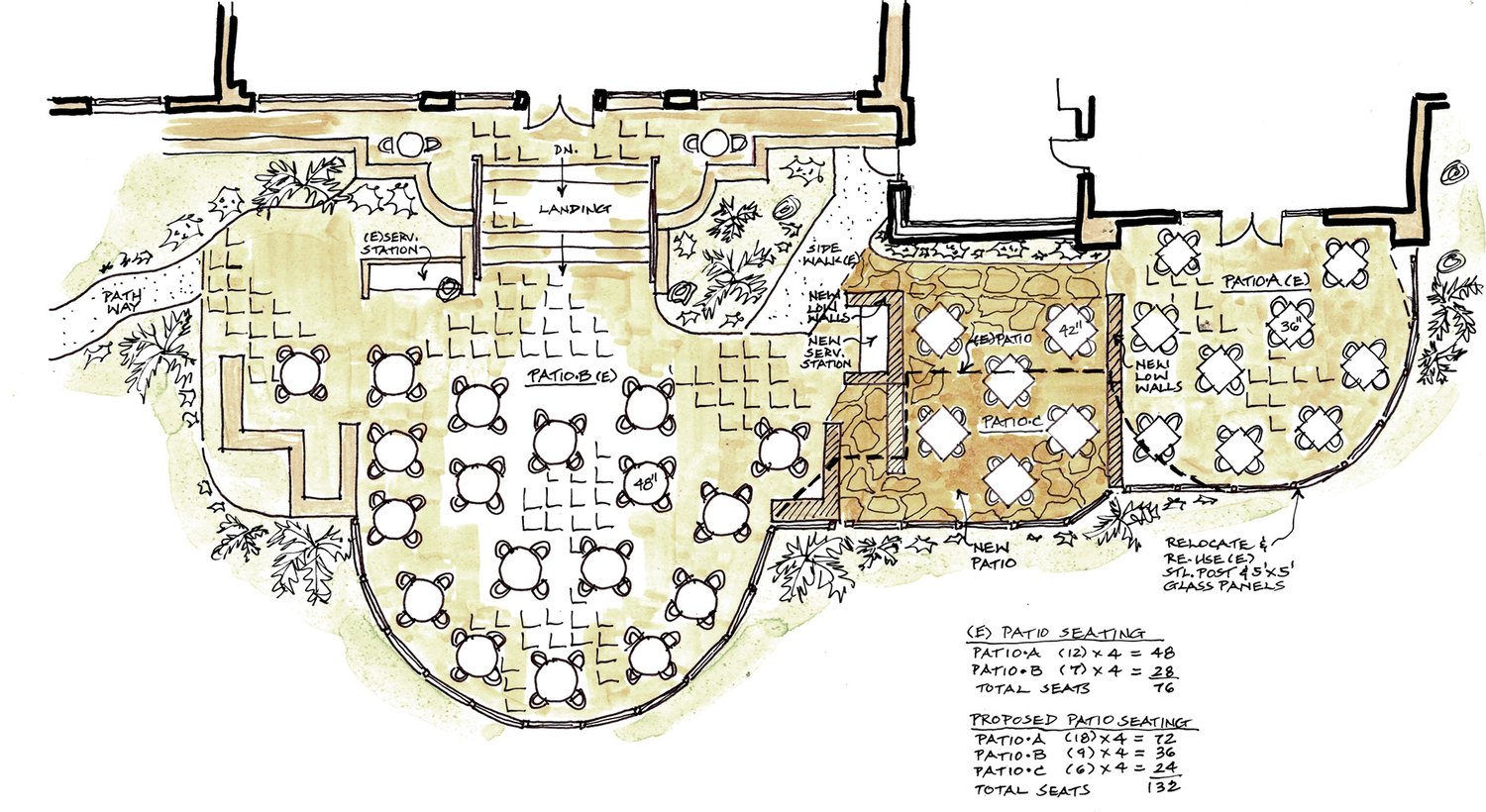 Solid Plan, Right Fit, Proper Sequence
Ideally, the AB design studio team can help design not just the space but tie the design to the business model: not just how many seats will it take for the restaurant to produce enough revenue, but how the design style aligns with the business plan and supports the restaurant concept. "Our design process gives them an opportunity to revisit it and make sure that it's solid," Clay says.
Then there's the test-fit: deciding the basics of kitchen and dining area layout and function. "We sit down with our consultants, the restaurant owner and the chef. We lay out the kitchen to the specifications that the chef needs," Josh explains. "We're also including health and safety code issues, accessibility, required employee changing and washing space. A lot of complexity goes into setting up a commercial kitchen: hood and exhaust, fire safety. And commercial restaurant equipment has one of the longest lead times in the business. So we hit that hard first."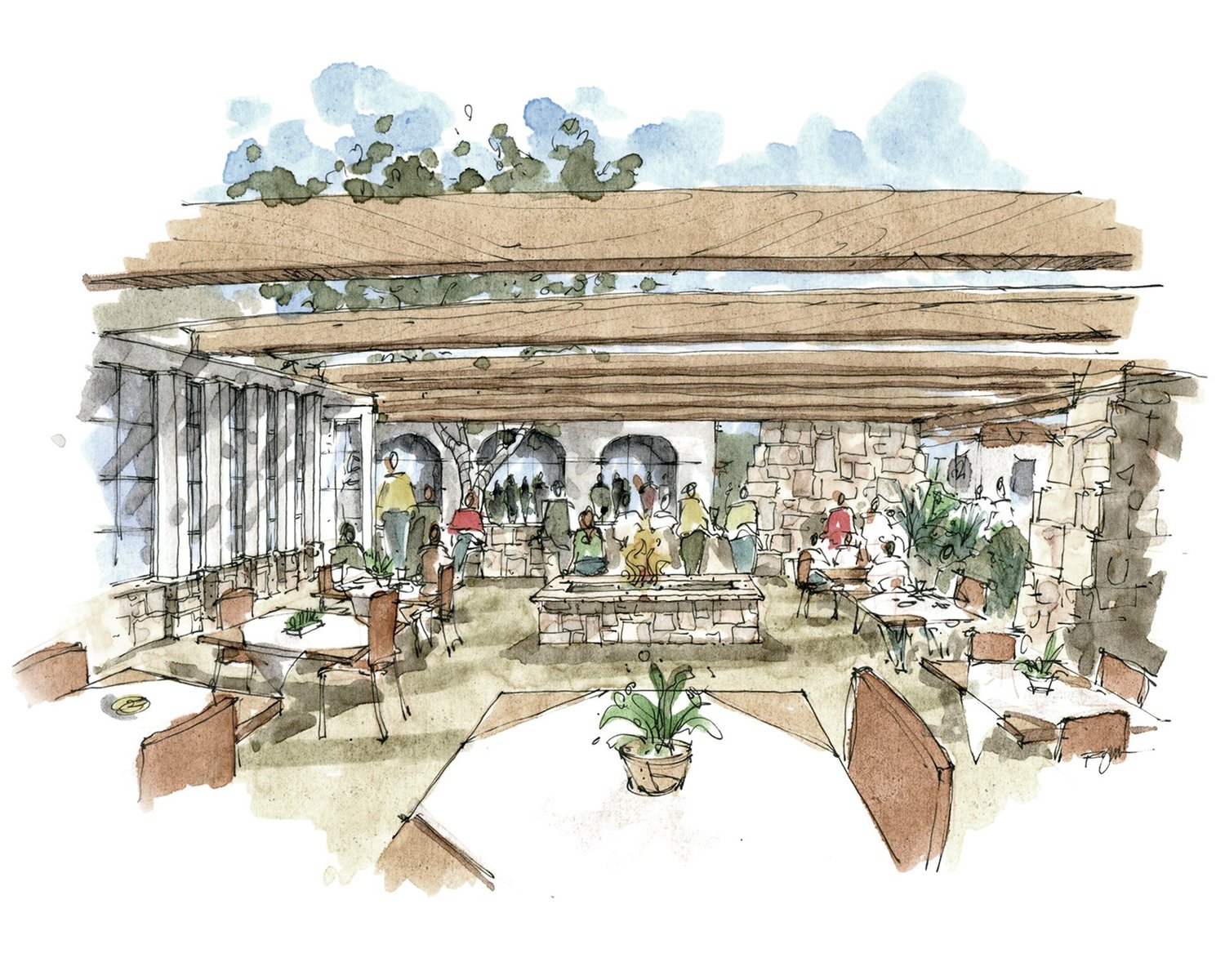 Often these test fits are happening during lease negotiations, as a way to decide whether or not the restaurant will fit appropriately in the space. Once the kitchen and storage and the bathrooms are designed, AB and its clients can look at how many tables they'll need to be profitable. "That's a big part of how we work upstream," Josh adds. "If we do that work upfront, then the space is leased and we're already kind of heading into the design phase with a lot of information that was generated in this research effort."
Once the real design and construction begin, these processes not only go quickly but overlap. A typical scenario may give the architects three months for design and the contractors three months for construction, but within a total of four months. In some cases the designers may only have a month to design before construction begins. "That means we have to design quickly and efficiently, so we get permit applications going in the local jurisdiction. They can't afford any delay," Josh says. "Understanding how to attend to the most important things in the right sequence is what gives you the authority to design with confidence."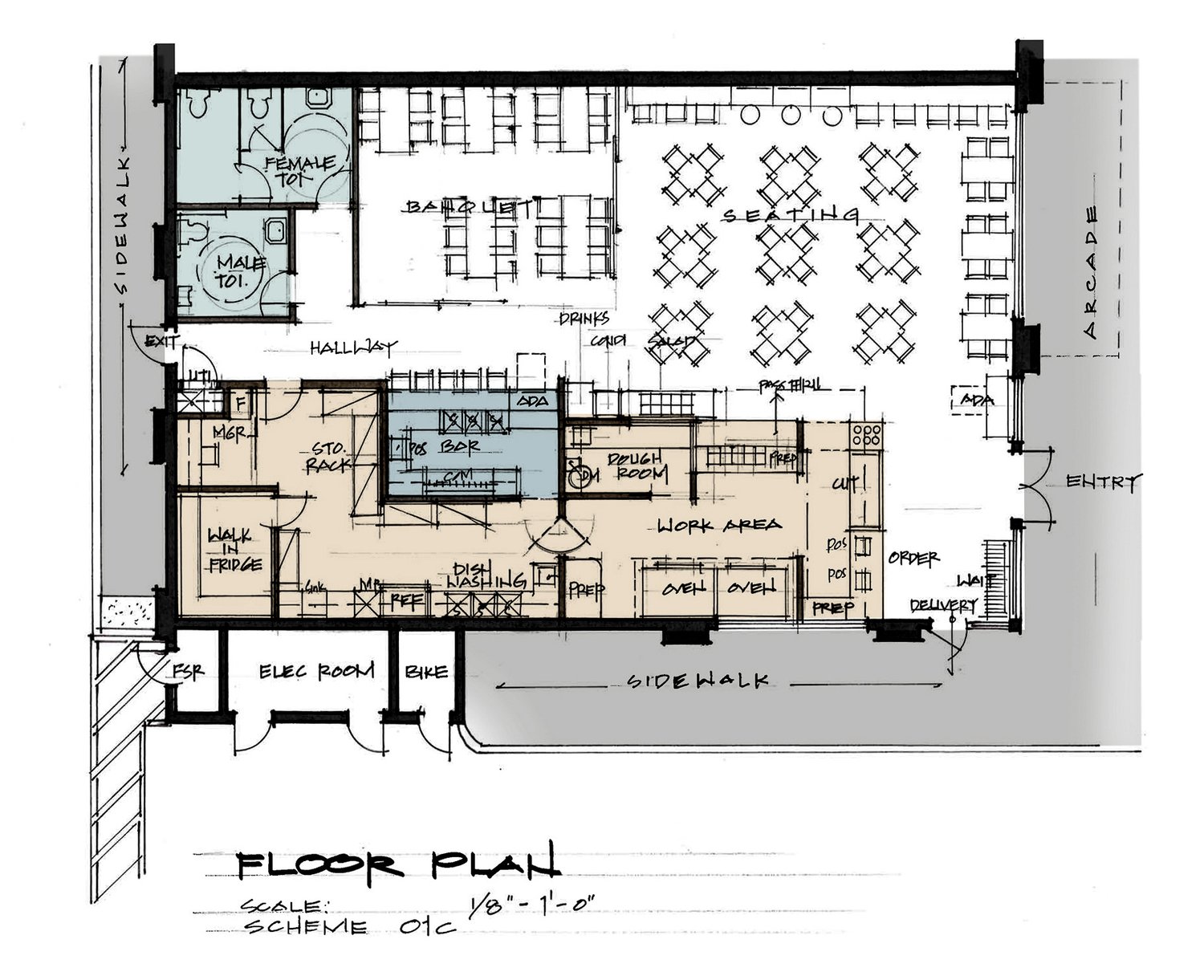 Local and Authentic
So far we've talked about practical considerations: negotiating leases, eliminating costly surprises, streamlining the process. Now let's circle back to style, and how the right restaurant feels like the place to be.
"It's very specific to its location, it's very specific to the community and the culture it sits within, and it becomes part of the urban fabric of the city," Josh says. "We design right into that." He compares successful restaurant concepts to the hospitality approach of Santa Barbara's Hotel Indigo, the interior of which AB design studio helped re-imagine with a stylistic focus on local art and artists. In all these cases, "They authentically fit within the community," Josh adds.
Local restaurants expanding to multiple locations face their own opportunity and challenge. Though they benefit from their original locations' established popularity, these second and third locations can't just be duplicates. They must draw from an existing identity, even as they establish their own.

"Successful clients have come to us and said, 'Look, every time we do a new location, we want to figure out what's unique about this location and bring that into the design conversation, so this place responds to its locale and it feels like it's part of that,'" Josh says. "It's not like we're bringing the Eureka brand to your neighborhood. We're adding something to your neighborhood that serves Eureka! food, but it feels more authentically part of the existing location."
In 2016, for example, AB design studio worked with this upscale, burger/craft beer/small-batch whiskey restaurant brand to create a Boise version drawing from its location beside Freak Alley, a downtown Boise outdoor gallery with murals, graffiti and public art. Inside the restaurant, that same colorful milieu exists. "We pulled that spirit of Freak Alley into the space," Clay says.
Going Upstream
As any foodie knows, the best restaurants use fresh local ingredients, cook as much as they can in-house, and rely on experienced cooks, all of which makes these places special. To do that, they get upstream of the cooking itself. They don't just grill steaks and sauté veggies when you order them. They source grass-fed beef from a local ranch and veg from nearby farmers. These chefs have listened to customers who want to eat this way, but they're also drawing from years of experience that taught them all the little things that take a steak from good to great: when to remove the cut from the fridge and how much salt to apply, when to flip the steak at just the right time and when to take it off the grill, how much time to let it rest before slicing the meat open.
In the same way, AB design studio sees itself as a deliverer of great restaurant spaces because we get upstream of the design itself. We want to help you find the right location, determine what makes that place unique, forge a style that reinforces the business plan — and then carry out the steps: laying out the space efficiently, negotiating code and permitting obstacles, ordering supplies and coordinating construction sequence.
The road to success is littered with failed restaurants, but perhaps more importantly, some of those were restaurants with great food, with prime locations, with successful openings. Then the upstairs neighbors started complaining about the smell of French fry oil, or the debt from early overspending caught up, or the plumber had to keep coming back. At AB design studio, we can't help with the food, but we can help with nearly everything else.