Introducing Vincent Moccia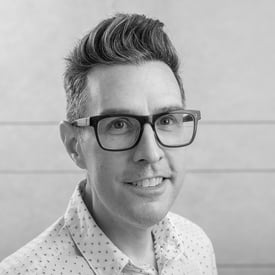 AB design studio is pleased to present Vincent Moccia, Architect and Senior Project Manager based in our Los Angeles office!
AB design studio is happy to welcome Vincent Moccia to our team. Based in the firm's Los Angeles studio, Vince is an architect and senior project manager who brings more than two decades of experience. He has worked at renown firms in Texas, Tokyo and Los Angeles and managed his own boutique studio. Vince has designed projects at many scales from private homes to public landmarks and multi-building campuses. He finds the client relationships the most rewarding. "I really enjoy helping clients realize their dreams," Vince says, "Space generates deep memories for people, and I enjoy helping to create those memories and the stories of people's lives."
Vince earned a bachelor's degree in Civil Engineering and minored in architectural history, giving him a foundational knowledge in structures and architectural traditions, both ancient and contemporary. Upon graduation, he spent a year as a volunteer for AmeriCorps. "I was very fortunate to be placed In Austin Texas with Habitat for Humanity. I spent a very challenging and rewarding year building houses for low-income families."

[Image credits from left to right: Venice Residence, Marmol Radziner; AKY House, studio wumo; Venice Residence, Marmol Radziner]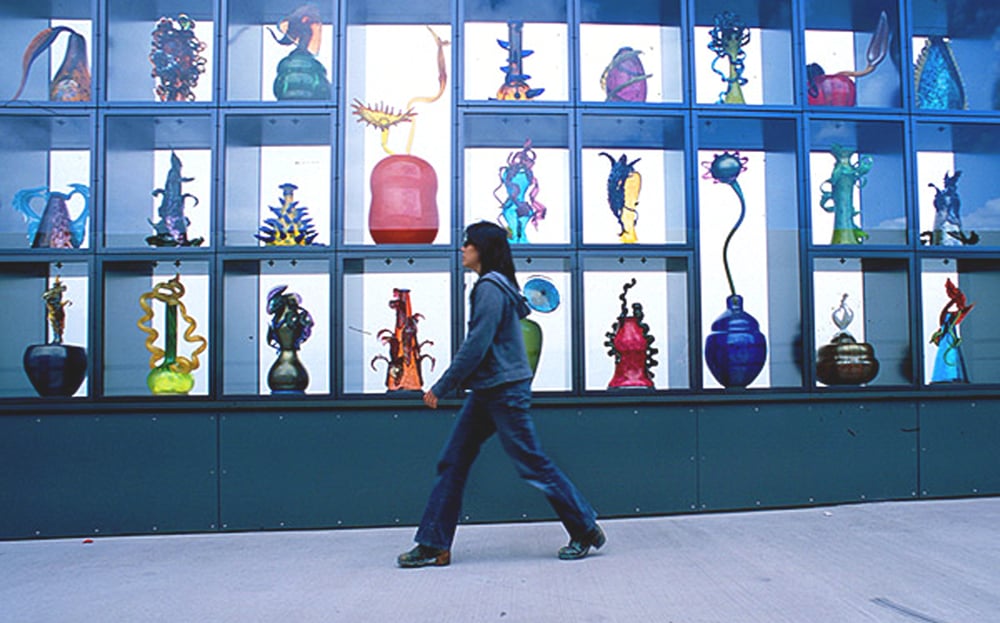 [Image credit: Chihuly Bridge of Glass, Anderson Wise Architects]
Vince earned his Master of Architecture degree at the University of Texas. This exposed him to industry heavyweights, emerging voices, and seasoned professors from all walks of life. The curriculum has a strong emphasis on solar orientation, materiality, and seeking uncommon design solutions to create meaningful architecture. Reverence for the land and the forces of nature and humanity continue to inform Vince's work. While working with Andersson Wise Architects, he worked on a one-of-a-kind project: the Chihuly Bridge of Glass in Tacoma, Washington, a collaboration with iconic artist Dale Chihuly on a glass pedestrian bridge linking two museum buildings. In Tokyo, Vince worked for Kisho Kurokawa Architects, on an 80,000 square foot biotech research campus in Malaysia.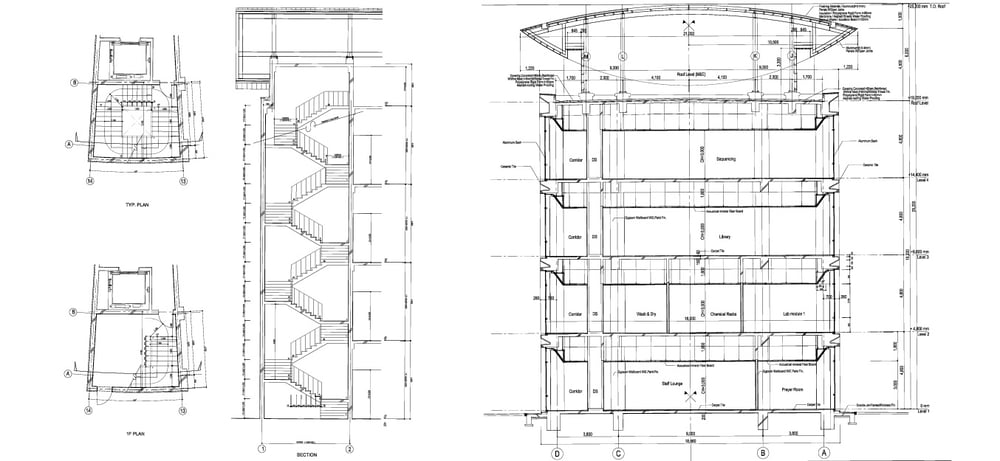 [Image credit: BioValley, Kisho Kurakawa Architects]
Upon returning to the United States, Vince spent a decade working at two of Los Angeles most acclaimed firms. At Marmol Radziner, he learned the design-build delivery method, working with both architects and craftsman. He learned to detail minimal, yet richly textured high-end modernist homes. The next stage of his career brought him to AECOM where he worked on large scale public and commercial projects locally and internationally. A formative project was the Governor George Deukmejian Courthouse in Long Beach. Vince captained the team that won the design competition and followed the building through construction, working on the curtain wall design. A key design feature was the inclusion of a landscaped courtyard inspired by the great California courthouses of the past, such as the Santa Barbara County Courthouse.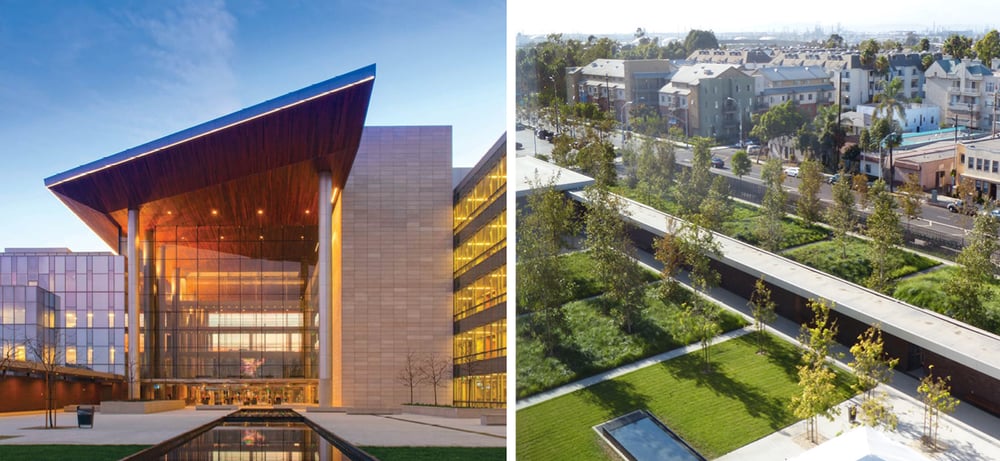 [Image credit: Long Beach Courthouse, AECOM]
In 2015, Vince founded his own boutique architecture and interiors firm, studio wumo, overseeing projects from commercial office space, to retail storefronts, to estate residential. Wumo also brought Vince a desired work-life balance. "I enjoyed running my own studio, and it gave me more flexibility at a beautiful time in the life of our young family." The studio developed a strong reputation for smart, creative renovations, including the Canyon House, the restoration of a gorgeous midcentury gem by architect Edward Fickett.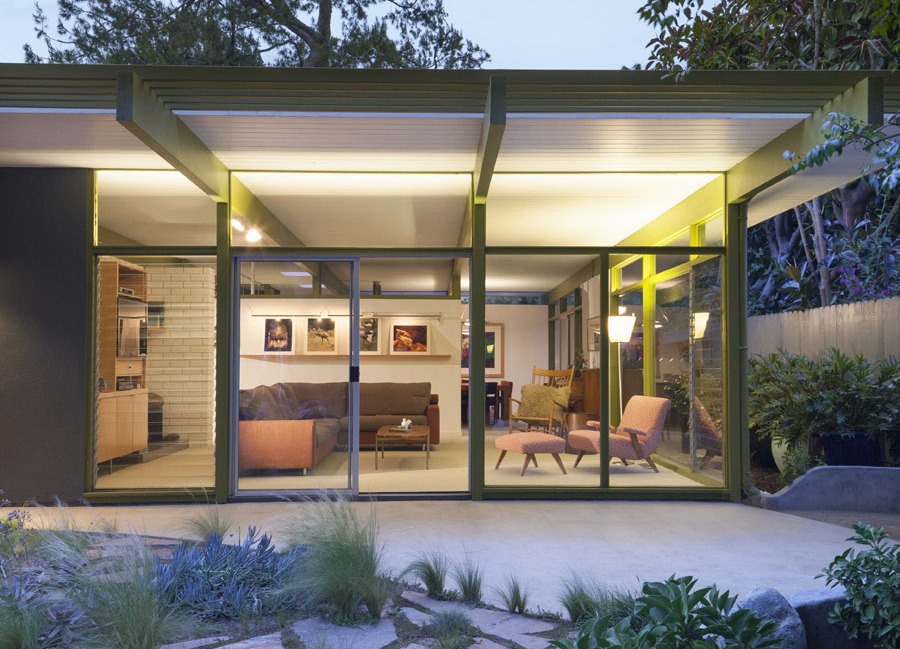 [Image credit: Canyon House, studio wumo]
In the fall of 2021, seeking a new challenge, Vince joined AB design studio's new Los Angeles outpost. "I think it's the right fit for me. I bring a lot of experience, at different scales and typologies, to a firm that has those aspirations. And I still get to be deeply involved in the creative process, working with the guys whose names are on the door and who have their hearts deeply invested."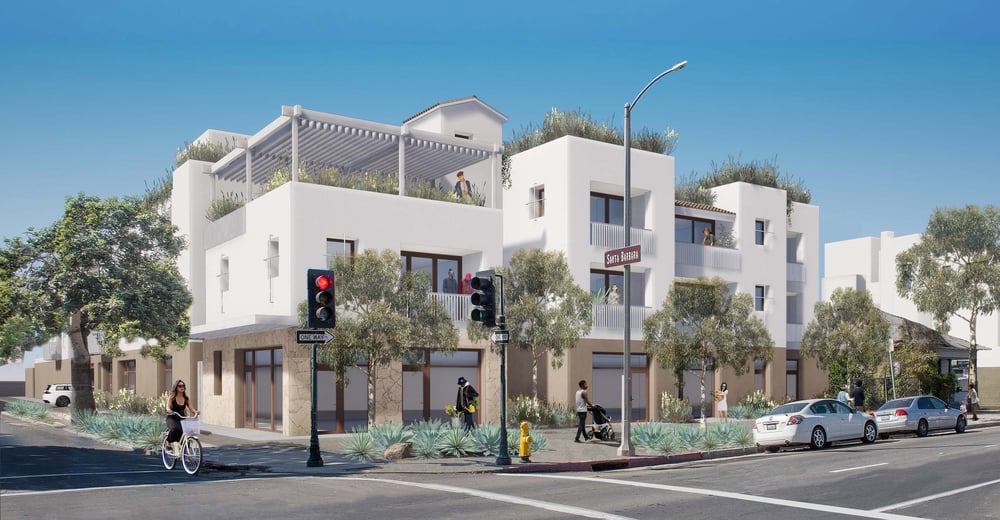 [Image credit: SoCo Hotel Concept, AB design studio. inc.]
Vince is currently working on projects for Laurel Springs Ranch, Montecito Country Mart and a hotel on State Street, and is excited to help grow the reputation of AB's Los Angeles studio and produce award-winning work. "Design generates feelings: we can evoke and tease out emotion, we can craft places that make people take notice of the world around them. I love the possibilities working at AB: the collaboration and the team spirit, the willingness to try something unknown, and the confidence that we are smart and capable and able to deliver for our clients. We are building and growing together towards some unscripted future, and that is exciting."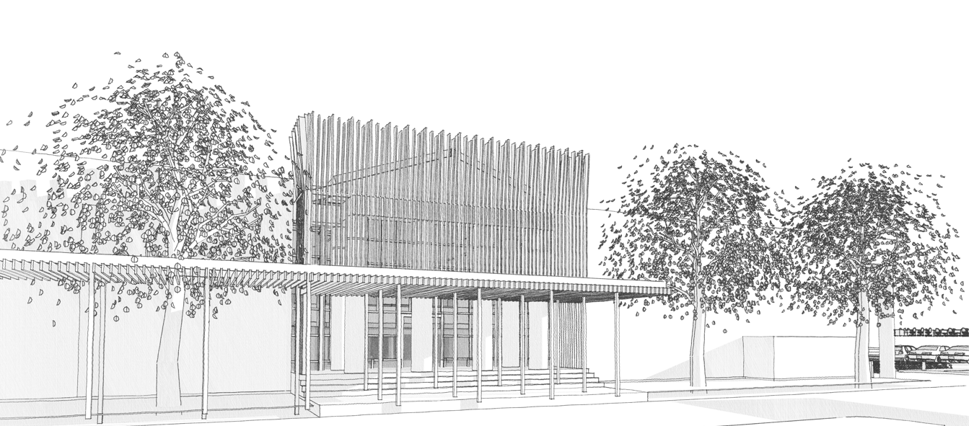 [Image credit: Facade re-style and office upgrade fro non-profit, AB design studio, inc.]
It is Vincent's drive and curiosity that make him a perfect addition to our team. He is constantly evaluating solutions to the challenges our clients face and isn't satisfied until he is certain he has delivered the best. He brings a wealth of knowledge from a varied array of experience and collaborates with studio members to share what he has learned to elevate projects to their highest potential. Vincent is backed up by the support of our talented and experienced architecture, interior design and planning team of professionals. Our 20 person staff is well-equipped to tackle a multitude of signature design driven projects of all sizes and typology. Our team develops well-rounded and thoughtful solutions to today's greatest design challenges. We deliver by leveraging the talent of awesome people, like Vincent, who deliver our proven process each day; we deliver using a simple formula - LISTEN | STRATEGIZE | CREATE | DELIVER.
To contact Vincent, or to send him a well deserved congratulations, you can send him an email here.
AB design studio, We produce signature designs for those who want more than just a building!