We Want More - Oliver's Restaurant in Montecito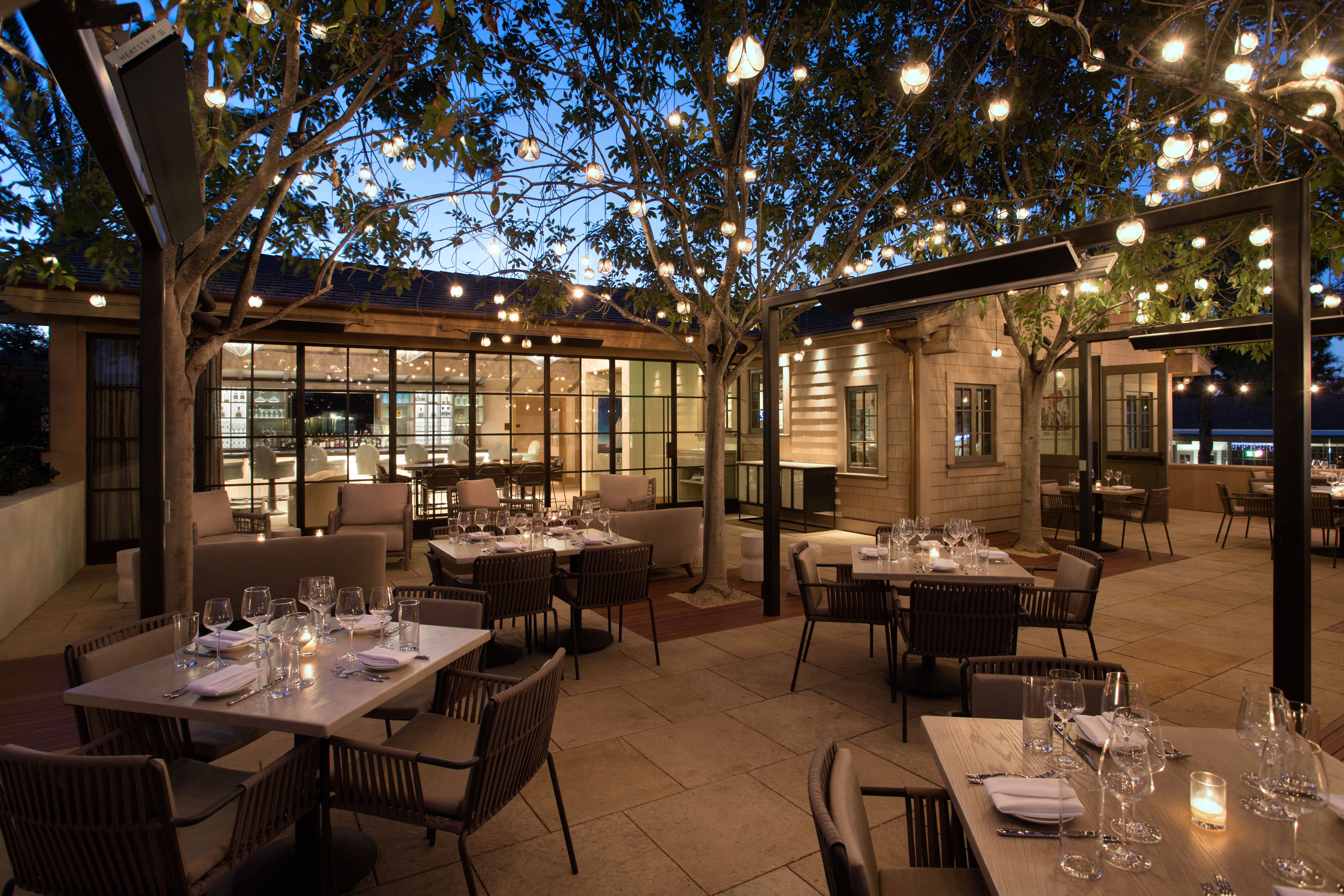 ---
A local stalwart gets an upgrade from AB design studio and SFA Design.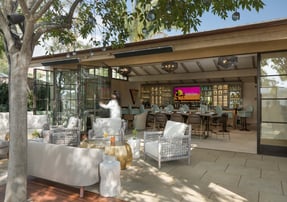 In the last few years, vegan food has undergone a cultural shift Oliver's Restaurant, a the long-awaited vegan spot in Montecito, is proof. Formerly the home of local stalwart Peabody's, the new restaurant, from Craig McCaw with interiors by SFA Design and architecture by AB Design, is an inviting and sprawling space in which to enjoy food that's beautifully presented and delicious.
Marrying California coastal aesthetic to design elements from Morocco and the South of France, the modern, yet comfortable setting celebrates the indoor/outdoor fine-dining experience and the vibrant, elegant and natural elements of the plant-based cuisine.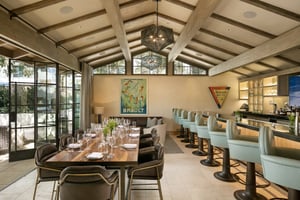 The patio has been expanded. Dotted with large trees, ornamented with delicate light fixtures, it immediately set a welcoming tone for restaurant. "It makes you feel as if you've been transported to a different place," says Rosie Feinberg, the principal of SFA Design. "The lights create a romantic and intimate setting in the outdoor patio that's warm and enveloping." Glass and bronze accordion-style doors fully integrate the fairy tale exterior to the main dining room.
SFA Design is known for their subtly glamorous designs. Here, luxe finishes and sumptuous textures -- resin tabletops that resemble shagreen leather, natural wood, brushed metals, stone -- are layered over a neutral color scheme. Curvaceous and organic shapes bring sensuality. The result is a space that is luxurious yet comfortable, the ideal setting whether the meal is a casual supper or a special occasion dinner.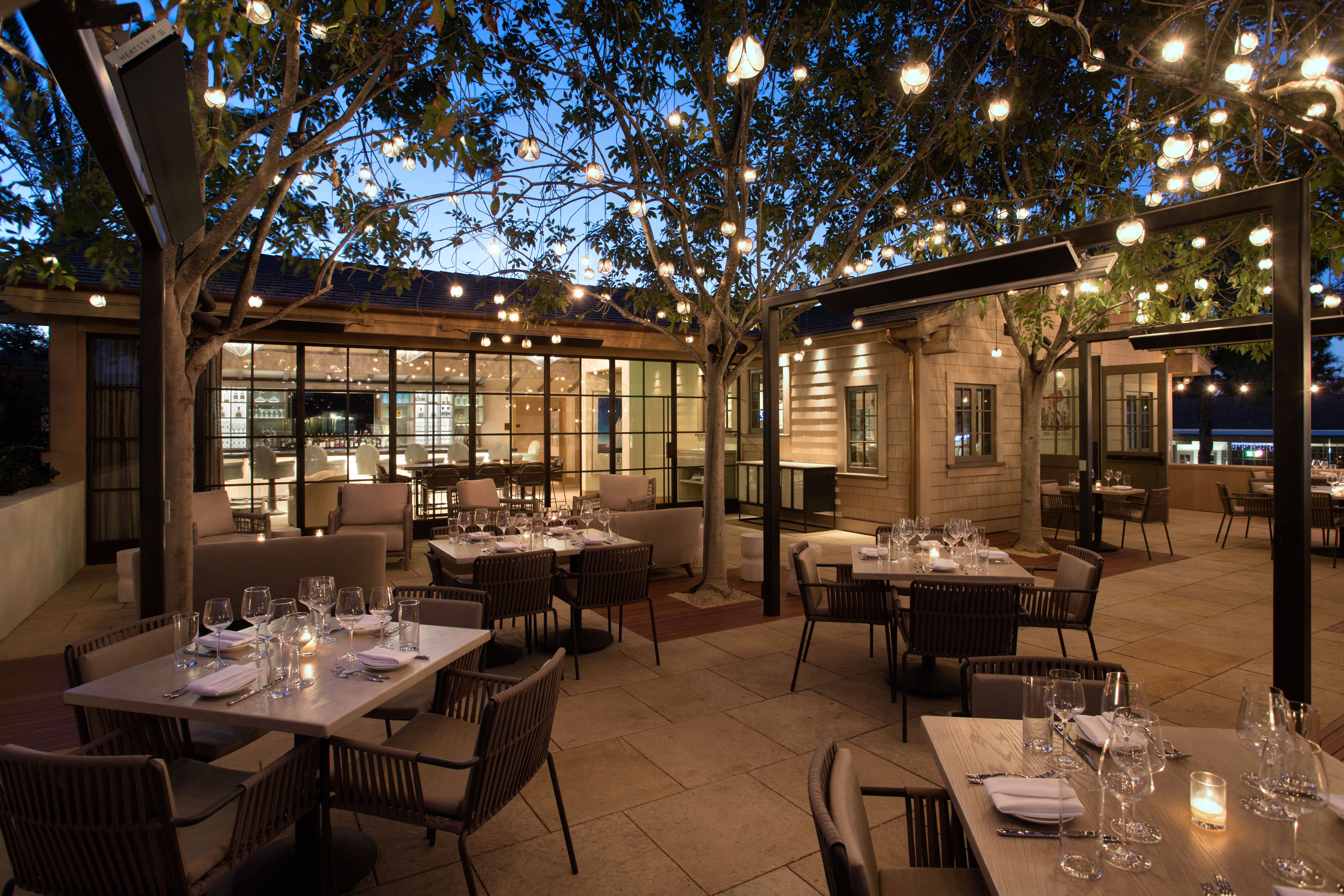 "While the restaurant's design incorporates many luxe finishes, they're intentionally not obvious to the eye, but rather felt more emotionally and physically. The neutral color scheme is quieting and sophisticated, and helps showcase the food. We didn't want the food to be absorbed in the design, but rather surrounded by beauty, and then presented as focal point of the space and the dining experience," says Feinberg. Artichoke crab cakes, pear gorgonzola flatbread, wild mushroom tostada, the Pad Thai, truffle potatoes are some of the dishes that have drawn raves from vegans and meat-eaters alike.
---
Written by: Abigail Stone
Photography by: Jim Bartsch
---