Venturing into Architect as Developer :: A Montecito Flip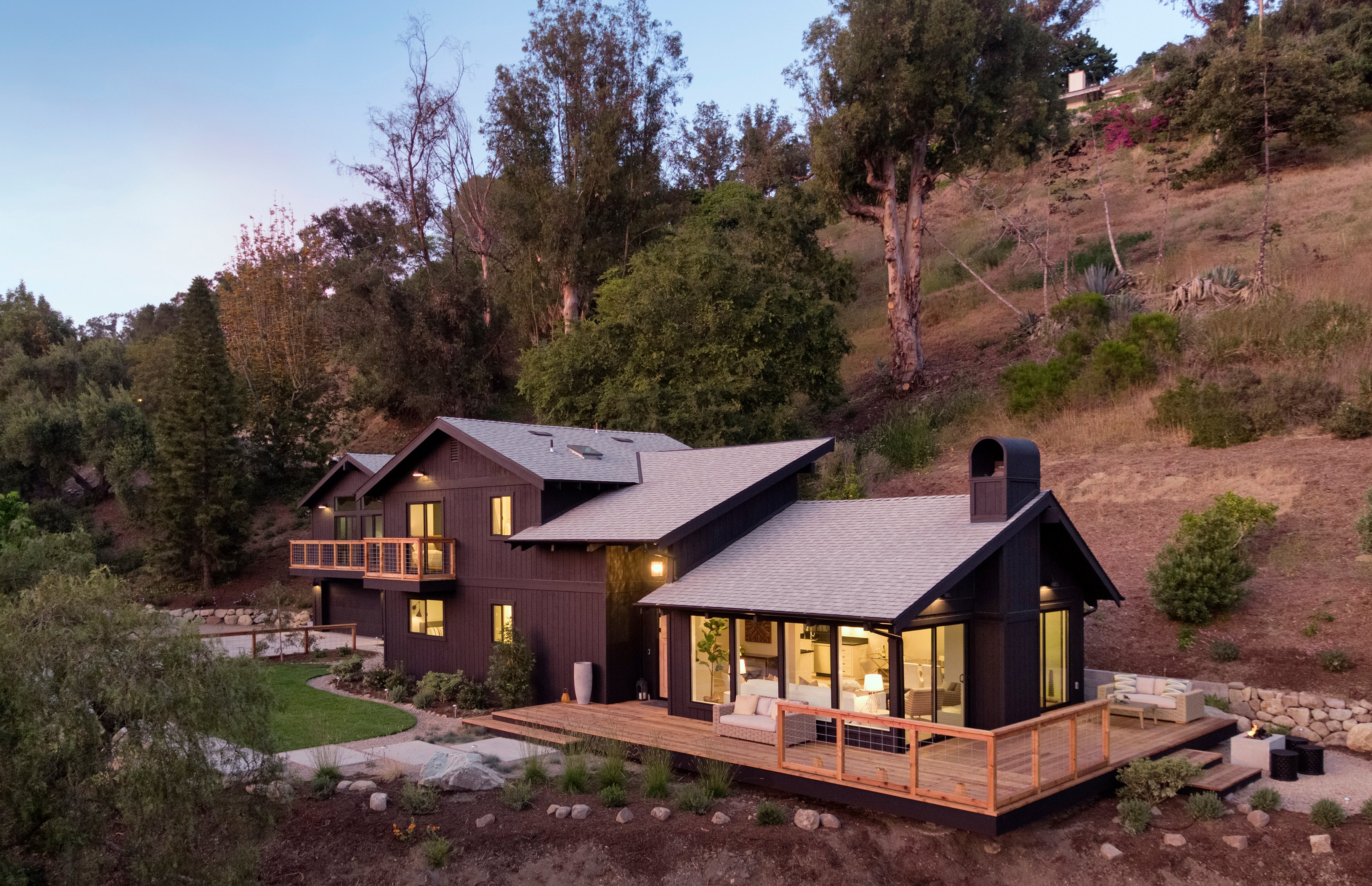 ---
AB design studio breathes new life into a dilapidated Montecito home.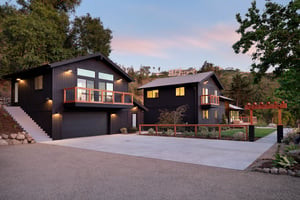 In 2018 AB design studio purchased a weary home on Montecito's Canon View Rd. Though in desperate need of repair, we were captivated by the immense potential of the property. Within a span of 18 months we purchased, gutted, remodeled and resold this incredible property.
The property has been masterfully remodeled inside and out. The goal of the remodel was to take advantage of the expansive mountain views to the northwest and Channel Island views to the southwest, opening the brand new interiors to the exterior surroundings.
There are two structures on the site, the Main Residence and the Accessory Unit. Contemporary influences were professionally weaved into the rustic fabric of the old home. Every surface has been replaced throughout and is distinctly contemporary and approachable.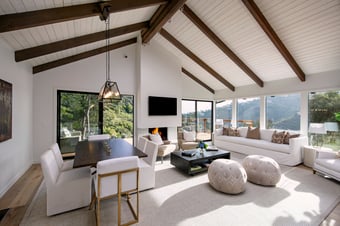 The lower level ground-floor master bedroom suite is thoughtfully situated to enhance the room's view. The brand new kitchen was masterfully designed and crafted for the aspiring chef with open views to the mountains. The living room has been carefully designed with a custom fireplace and media center to provide maximum views and opens out onto a new deck. The upper level of the main residence has three bedrooms and two bathrooms. One bedroom is equipped with an en-suite bathroom and balcony with breathtaking views of the Channel Islands to the South and Cathedral Peak to the North. Every space opens up to the natural hillside and mountain views connecting you with the exterior and the scenery beyond.
The lower level of the accessory unit consists of a two-car garage and workshop. The space above is a multi-purpose space and can be utilized for a multitude of scenarios. It's complete with a ¾ bathroom and two sliding glass doors that open to a balcony and majestic views of the Islands and Los Padres Mountains.
Click the video below for a full tour of the final project. We think it turned out pretty well!
---
Written by: Christen Amdahl
Photography by: Jim Bartsch
Video by: Steelcut Productions
---