Santa Barbara High's VADATalks Sparks Art-Science Fusion Dialogue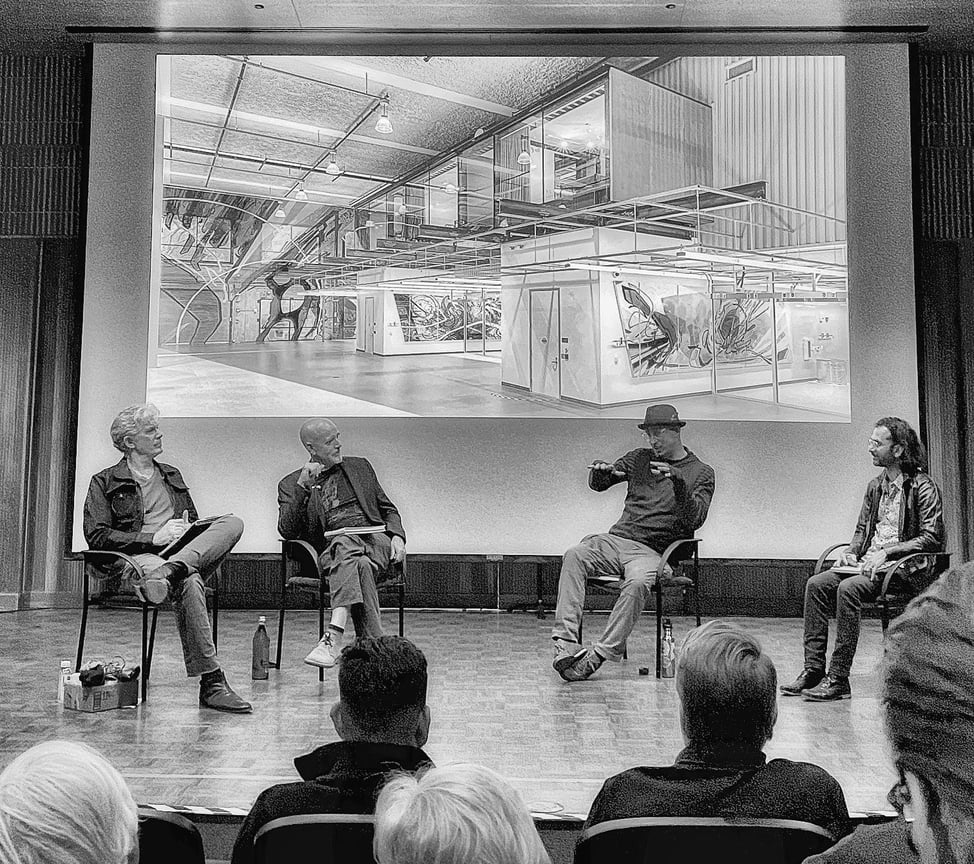 The inaugural VADATalks event at Santa Barbara High School garners an exceptional turnout, fostering a community dialogue on the convergence of art and science.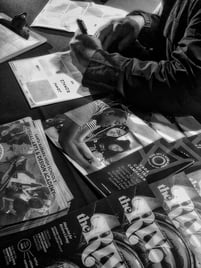 Santa Barbara High School's Visual Arts & Design Academy (VADA) hosted the inaugural VADATalks, a lecture series that brought together art, design, and technology. The event saw an unexpected turnout of nearly 300 attendees, including students who played a pivotal role in organizing the event and welcoming participants.

The engaging discussion, moderated by Les Firestein, delved into the importance of science and nature working in tandem, emphasizing that these disciplines should inform each other to create remarkable innovations. The speakers articulated their perspectives on this synergy.

Robin Donaldson, an architect who worked on the Google Quantum Computer building, shared insights into maintaining the building's exterior while redesigning the interior to be more sustainable. He collaborated closely with Dr. Erik Lucero's team, drawing inspiration from computer patterns in the architecture.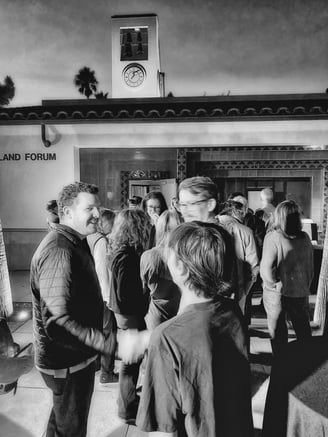 Forest Sterns, an artist, encouraged students and individuals to pursue their creative passions, underscoring the value of practice. He discussed his collaboration with Dr. Lucero in creating interior murals and designing artistic covers for quantum computers.

Dr. Lucero, a lead engineer at Google's Quantum AI campus, emphasized the significance of creating an inspiring and visually engaging working environment for engineers. He shared his passion for photography, using images of the quantum computer as pieces of art in publications, rather than mere mechanical devices.

The event concluded with a Q&A session, where the audience posed diverse questions related to the intersection of art and science, the role of quantum computers in daily life, and the responsibilities and capabilities of this technology. Refreshments served after the event allowed attendees to engage with the speakers and continue the conversation.
The success of this inaugural event has inspired the organizers to plan future VADA Talks, fostering creative opportunities and collaboration within the Santa Barbara community.
AB design studio is proud to support
The Friends of VADA:
a 501c3 raising awareness of and support for
the creative students of Santa Barbara High School.