Oliver's Debuts in Southern California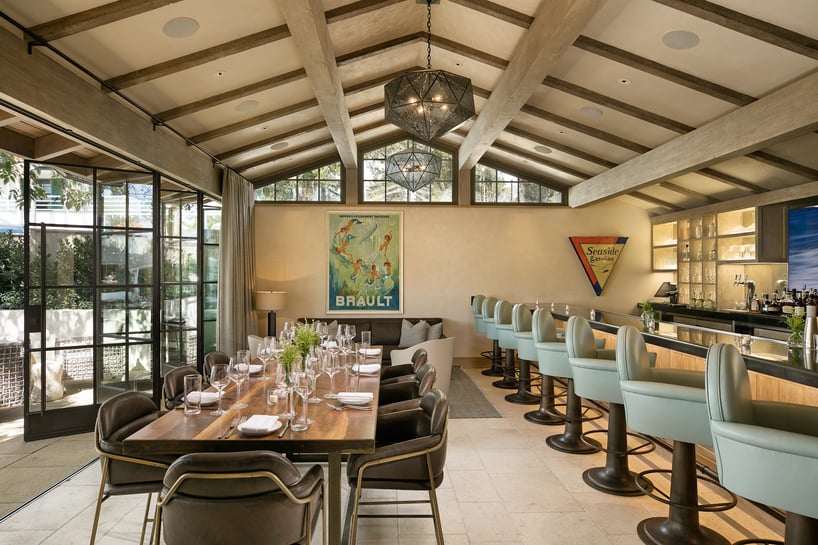 ---
Plant-based eatery Oliver's debuts in Montecito, California.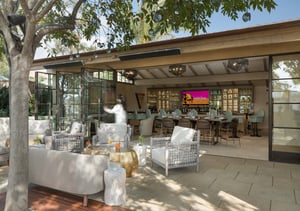 Plant-based eatery Oliver's has debuted in Montecito, California, striking a balance between formal opulence and a rustic authenticity. Santa Barbara, California-based AB Design Studio collaborated on the restaurant with Los Angeles-based SFA Design, incorporating worldly touches from Morocco and the South of France. The laidback, modern space aims to reflect the natural elements of plant-based cuisine across the formal design.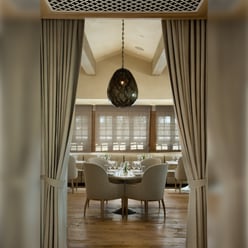 Spanning 2,250 square feet, the indoor-outdoor restaurant's alfresco section features canopy trees punctuated with delicate lighting to infuse the space with intimacy. A 20-foot-long glass- and oil-rubbed bronze, accordion-style door system replaces a former brick wall to establish the seamless connection between both spaces. Exposed beams maintain original elements of the cross gable-roofed structure, which also features new clerestory windows. A subdued color palette adorns the restaurant, while luxe finishes of pewter, brass, and bronze juxtapose neutral tones to instill a subtle sophistication. Along with tabletops of natural wood are coated in resin, residential-style seating contrasts mint green leather barstools.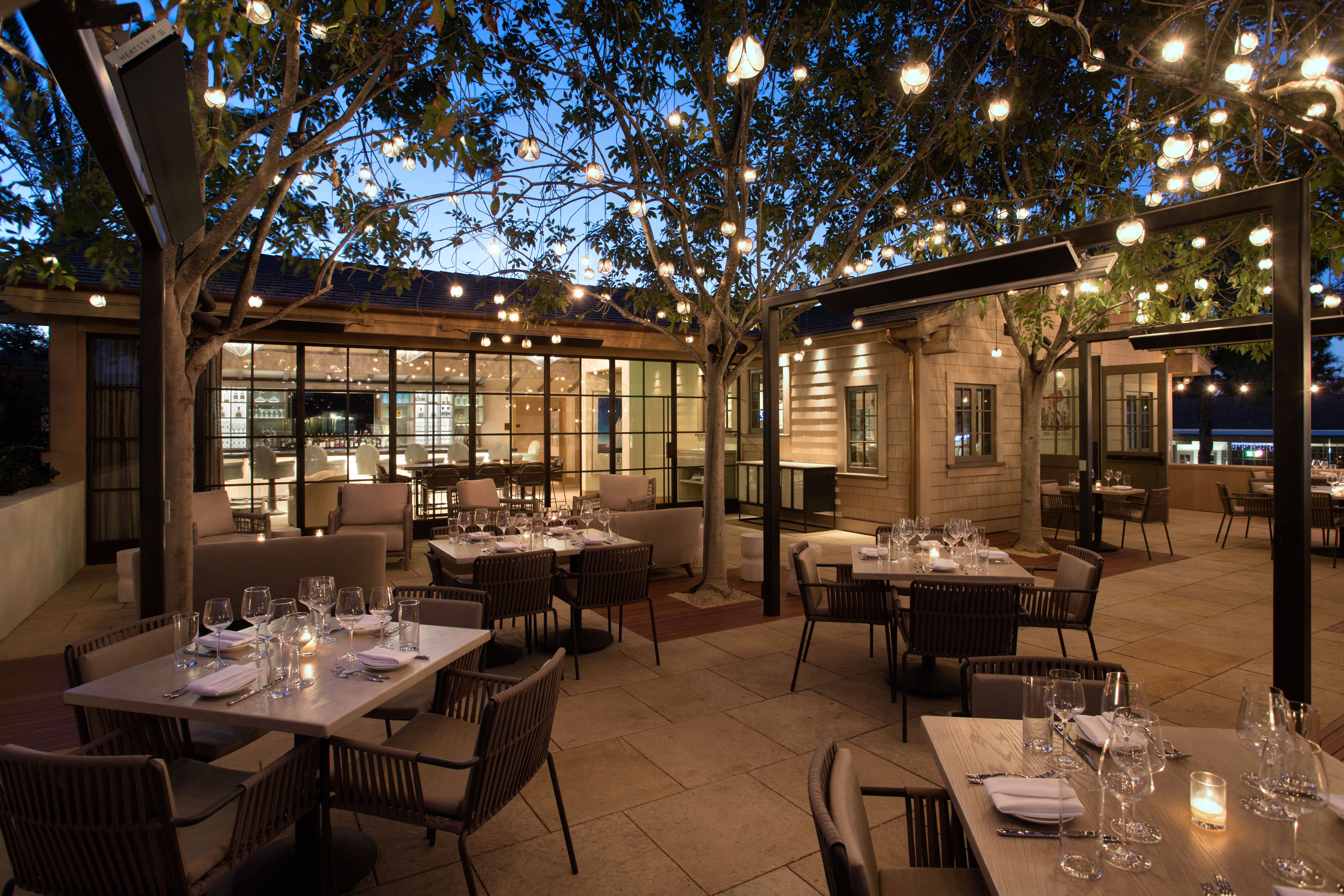 ---
Written by: Will Speros
Photography by: Jim Bartsch
---