Creating Your Forever Home with a Master Plan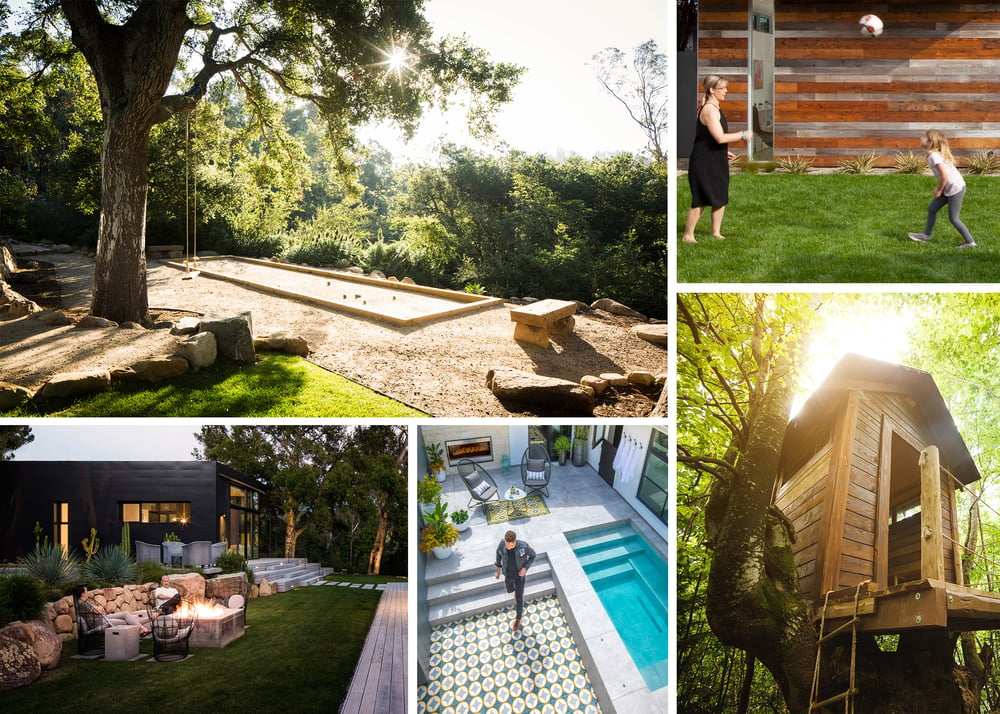 How an architect can work with you to create a master plan that simplifies the strategy for designing and developing your forever home.
Congratulations! You've recently purchased your "forever" dream home. Your new home and property are perfectly suited to your current needs with space to grow and tons of great ideas to consider. You probably have a Pinterest page created and magazines stacked up around you with a dizzying array of ideas, images and possibilities that inspire you. You have a clear vision for your dream home, but you are likely stuck in some sort of analysis paralysis or, worse yet, struggling to get your family aligned with your ideas and vision. While there might be minor changes you want to tackle immediately, your full vision for the future is quite involved and includes adding new square footage, building a treehouse, installing a swimming pool, remodeling an existing barn to create an office, and adding a guest suite. Perhaps you also want to create a new master bedroom with a new bathroom? Why not also remodel your dated kitchen? And, don't forget your kids! Do you want to create a place for your pre-teens and teenagers to hang out on your property so they are far enough away but never too far?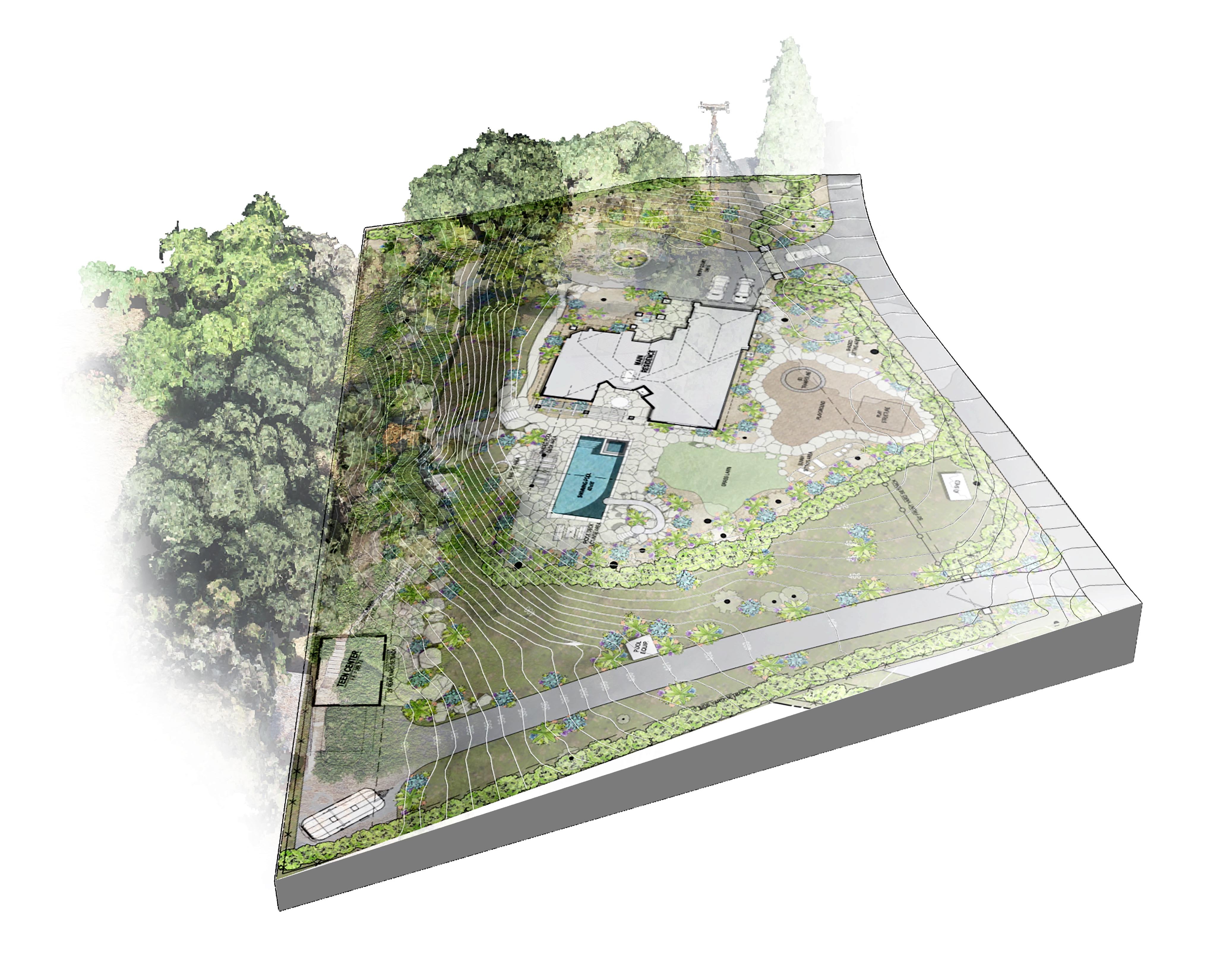 The list goes on and on and the paralysis sets in. Where do you start? Where does it end? How much will all of this cost? What project comes first and what project comes next? How will you know that the project you envision today will be a match to the ultimate vision of your project five years from now? Ten years from now? How do you implement each of your improvement projects and design ideas in the most logical and efficient way? Moreover, how do you create a budget for all of the changes and improvements? You've made a large investment for your family and the last thing you can afford to do is waste time, financial resources and effort. You may already be asking many of these questions. Perhaps you have already started your dream home project and you are now wondering whether or not you have the cash available to finish the project. You may be already worrying and wondering when, or if, you will ever finish.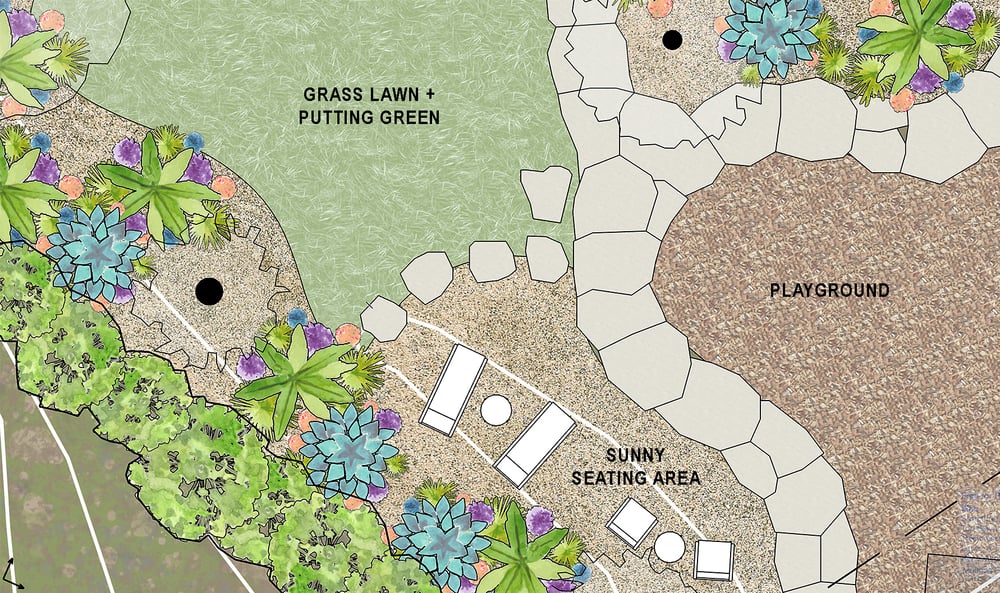 Overwhelmed? You're not alone! Tackling a remodel and making significant improvements to a residential property can be daunting and fraught with unforeseen difficulties. Many homeowners can not afford to make mistakes and this can be paralyzing to navigate alone. In taking on a residential remodel project, or better yet, creating your forever dream home, it usually becomes quite obvious that any potential missteps early on in your process can be devastating to your project long term. Tackling projects outside of a logical sequence, or not being able to predict and visualize the many parts of the whole picture, can eventually lead to expensive cost overruns, excessive delays and sadly missing the mark in achieving your design vision.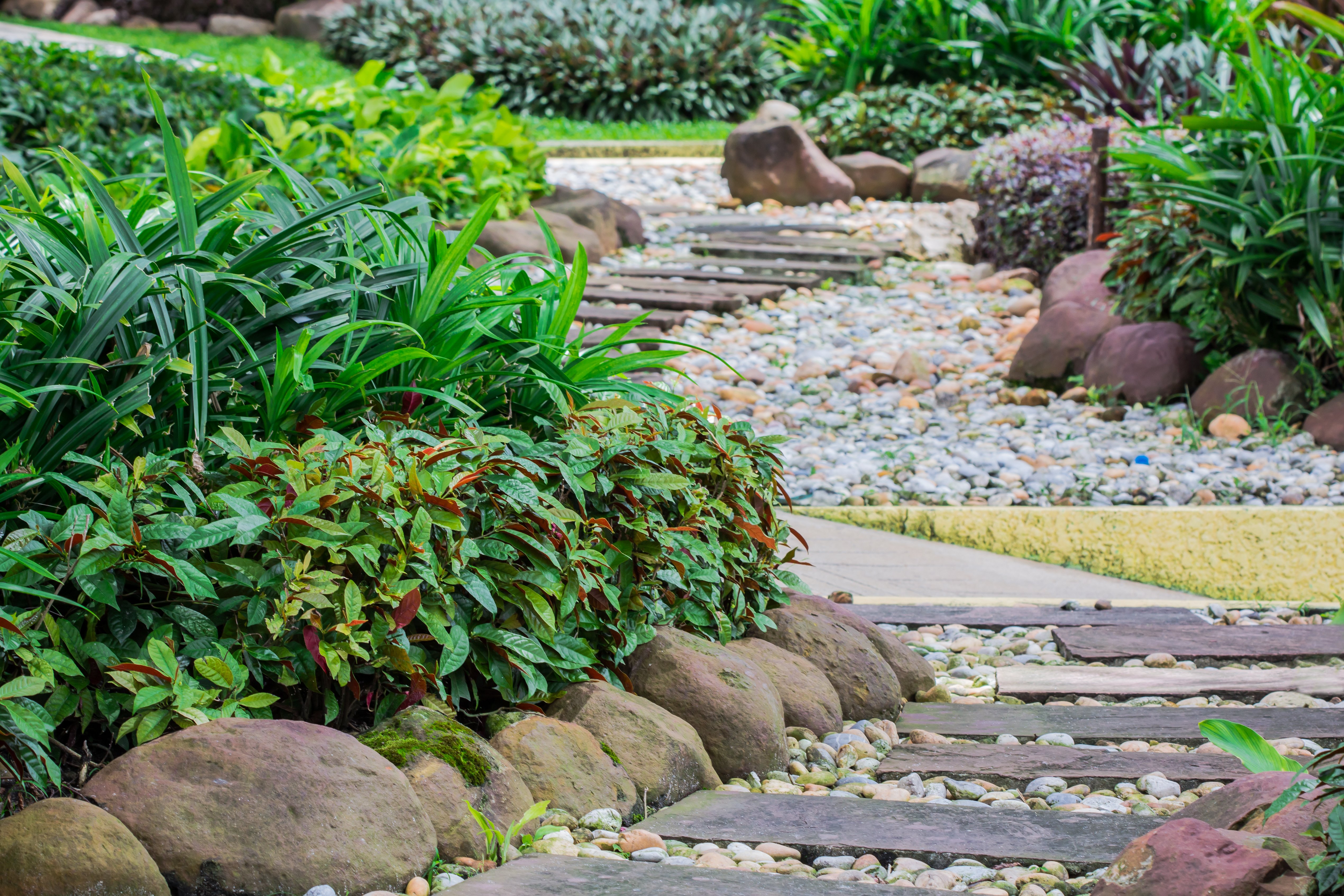 Luckily, there is a solution to your residential remodel and improvement problems! You need an experienced Residential Architect. A quality Architect with residential construction experience can help you design a great project with a clear and actionable road map to accomplish your vision while always meeting your budget and timeline needs. An Architect, like the builder and engineer, has many tools in their toolkit to solve your problems. The right tool for this job is the Residential Master Planning Process. Residential Master Planning may sound like an expensive and complex process, but it is actually quite simple and exceedingly effective in solving the residential homeowner problems and difficulties as described above. Consulting with an experienced and qualified architect at the beginning of your project has little risk or cost and will not only alleviate the stress you're experiencing but may ultimately save you time and money. Well-trained Architects are skilled problem solvers and critical thinkers who leverage processes like Master Planning and other methodologies to get you on track and designing your way to successful outcomes. Architects who create solutions through the process outlined in this article have great success with their clients in producing signature design solutions that are budgeted, buildable and appropriately scheduled. Architects have a unique ability to assess problems on a macro scale and create micro solutions. This particular way of looking at design problems and organizing complexity allows the Architect to get through the many details of your project while also managing your big picture vision. When these skill sets are combined with the AB design studio Proven Process of Listen, Strategize, Create and Deliver the result is an outcome that exceeds your expectations.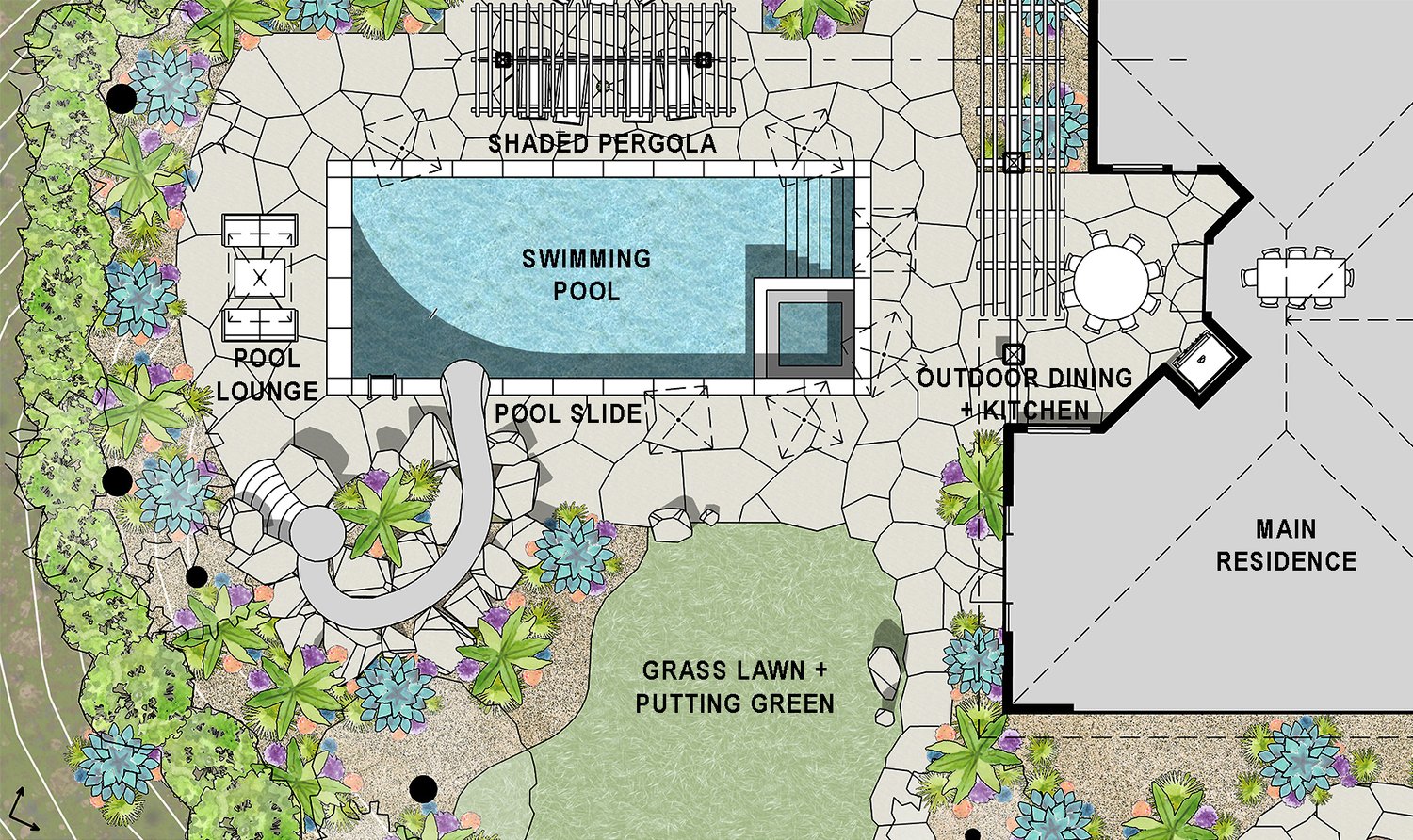 Master Planning is the term for a tangible, long-range planning process that assesses where a particular place is now, what it could be in the future, what resources you'll need and which steps you'll take to get there. A master plan typically includes a conceptual drawing that addresses your vision, along with your concerns, and takes into account a multitude of factors including your wants, your needs, the existing conditions and the physical characteristics of the property. Master plans are often implemented in large scale, civic projects. However, we find that deploying Master Planning techniques on residential projects allows us to comprehensively include the full breadth of the site and floor plans of the main residence while also including many other amenities like that tree house you have always wanted to build for your kids or the swimming pool you dream about. The most successful city planning efforts are typically backed up by a thorough and dynamic master plan that is divided into logical phases and constantly evolves with the changing needs of a community. We find that this rationale and practice is directly applicable to our typical dream home property owner and we use this approach confidently to assist our clients in creating their forever dream homes.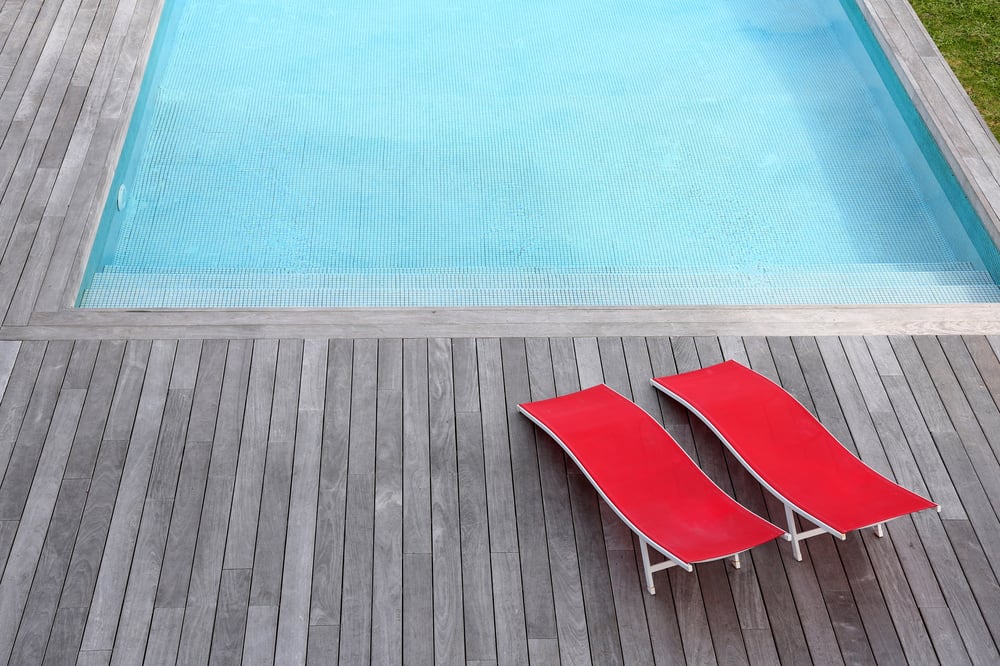 STEP 1: LISTEN
While it might seem like a given, careful listening is crucial to the ultimate success of this strategy. Master planning draws on the ability to listen carefully and assemble information from different perspectives to find a consensus. There is a common notion that architects should simply know what to do which sometimes leaves clients wondering, "How do I get involved?" We take the opposite approach. From our perspective, a successful design can only be successful when it delivers a space and solution for every function the family needs. We pride ourselves on our ability to take in our client's vision, goals and concerns and transform them into a clear and cohesive plan.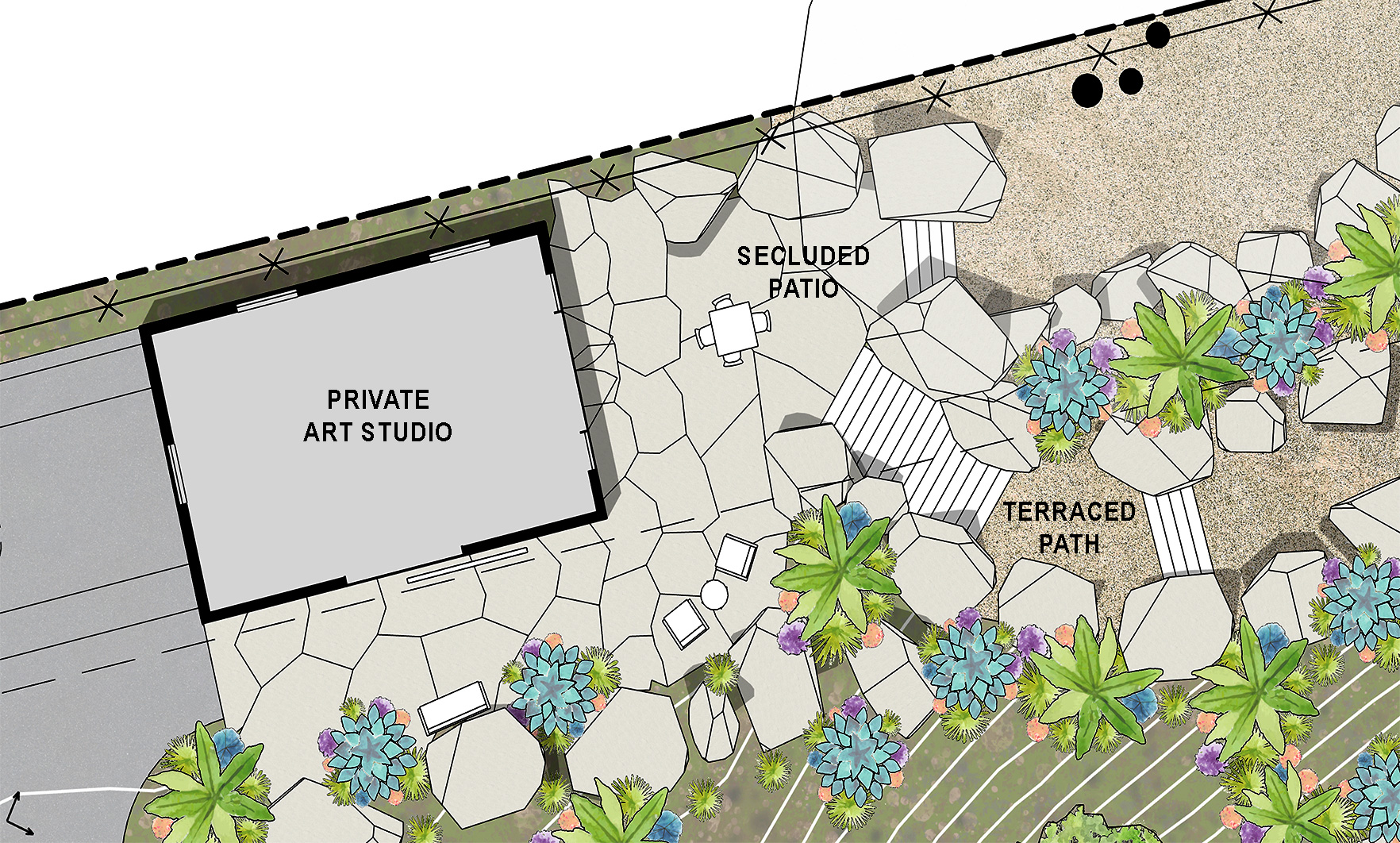 For this particular project, we listened to the goals from each individual family member which included specifics such as incorporating a pool and tree house, high on this list from the kids' perspective, to remodeling an existing barn into a home office space, a must have from Mom and Dad. These requests, along with several others, we're all incorporated into our final design.
STEP 2: STRATEGIZE
Once we've aligned on the scope of work, it's time to put our thinking caps on to ensure we deliver the most effective and elegant solution possible. We often start this step with a drone survey of the property. The survey provides us with a unique perspective and allows us to assess future possibilities on the property level, as opposed to the ground level. From this perspective we get the big picture, literally. While we strategize, we also determine the perimeters that we're required to work within such as the property line and setbacks. Defining these aspects of the plan helps to narrow the design focus.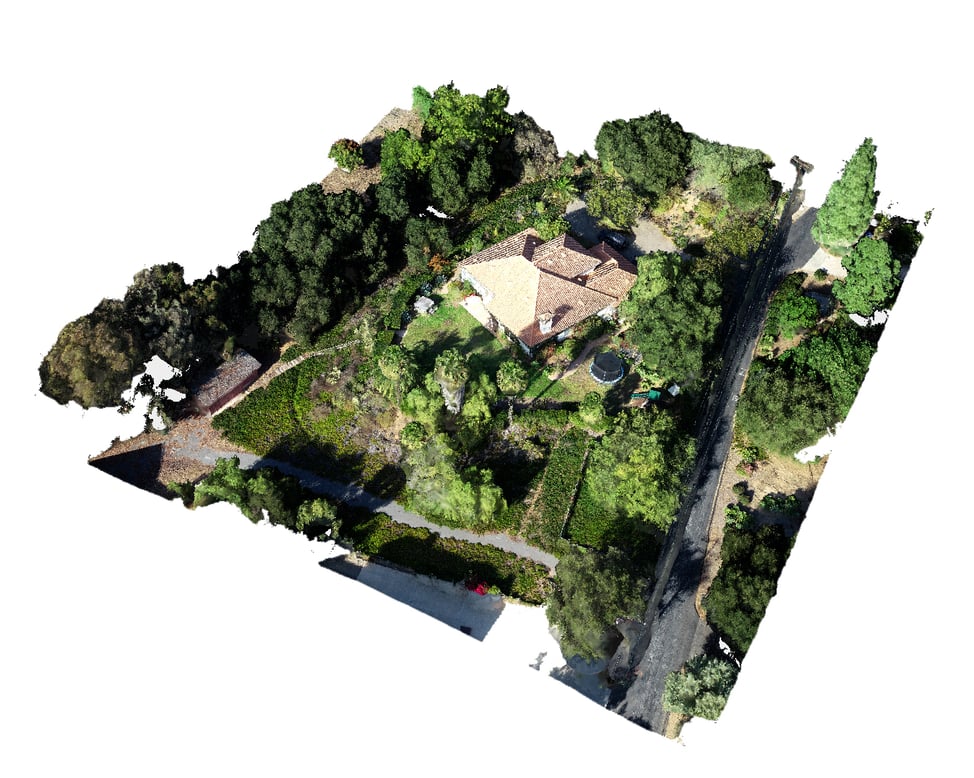 Additionally, an important part of the strategize phase for any master plan is including the best options for dividing the entire scope into logical phases. A master plan should be an accurate picture of your overall dream for the future. But, that doesn't mean it all has to happen right now. A detailed master plan will help you understand how much of your plan is buildable now, and how much to defer to the future. On top of that, a detailed plan means that you can build the current project knowing what will be reusable in the future. On this project, the best place to start was completing the kids tree house. This work could be completed while demo work was performed on the barn, preparing it for the future remodel. We're thrilled to see that our clients are already enjoying the benefits of the first phase of their master plan!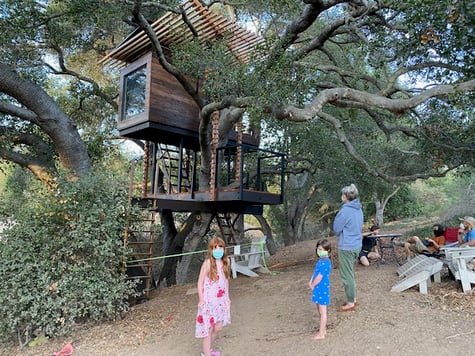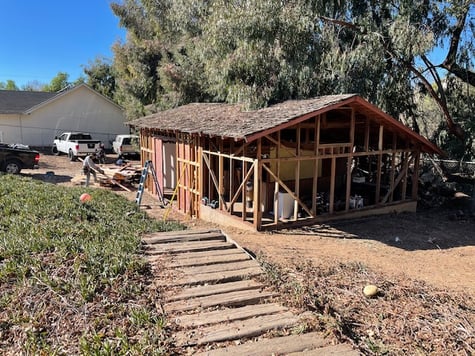 STEP 3: CREATE
This is where we put pencil to paper...or, mouse to mouse pad. With clear goals, vision and defined perimeters in place we start developing creative solutions for our client. We develop, assess and reassess until a cohesive plan that translates the client's vision into spatially organized forms emerges. While creating our plan we consider factors from a multitude of disciplines. From a psychological perspective we try to imagine how a space can make our clients feel. If it's a place for productivity, how can we maximize natural daylight to encourage focus? If it's for rest, how can we decrease noise and increase serenity. We also make sociological considerations. How will the family use the space? Where will they eat? How will they relax? All of these factors are considered as we create the master plan.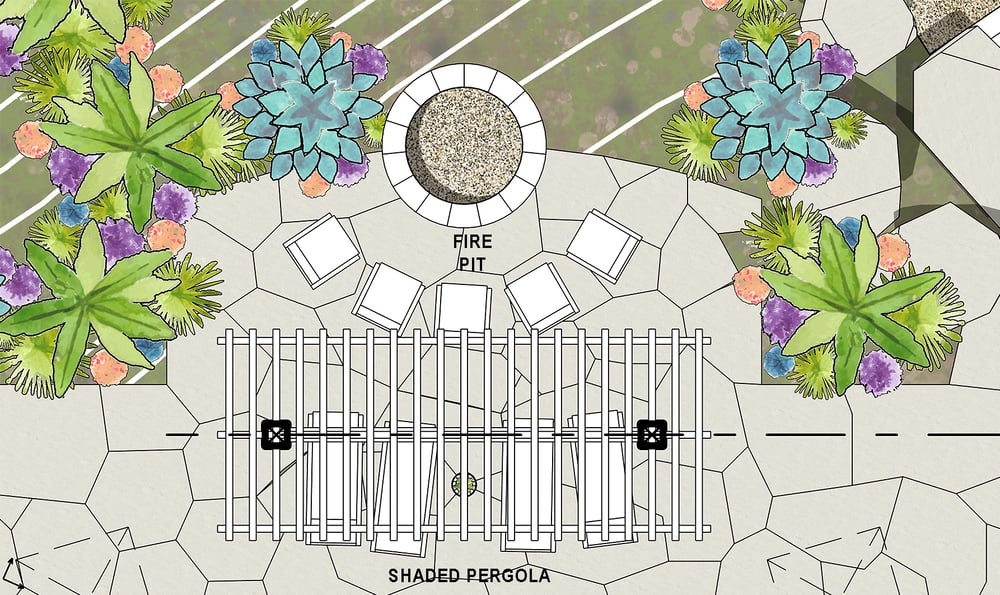 Using a combination of state-of-the-art software and old school tools of the trade we develop a series of images that help our clients understand their options and make the best decisions for their families. We believe successful solutions are communicative, tangible and visible. Our visual design process transforms ideas and allows us to test, present and inform our assumptions. The visualization process gives life to concepts and ideas. Expert visualization allows for highly creative and innovative design concepts that emerge quickly and efficiently. We make an effort to create the most stunning and easy to understand documents possible so that the necessary information is easily conveyed to our clients allowing them to make informed and empowered decisions.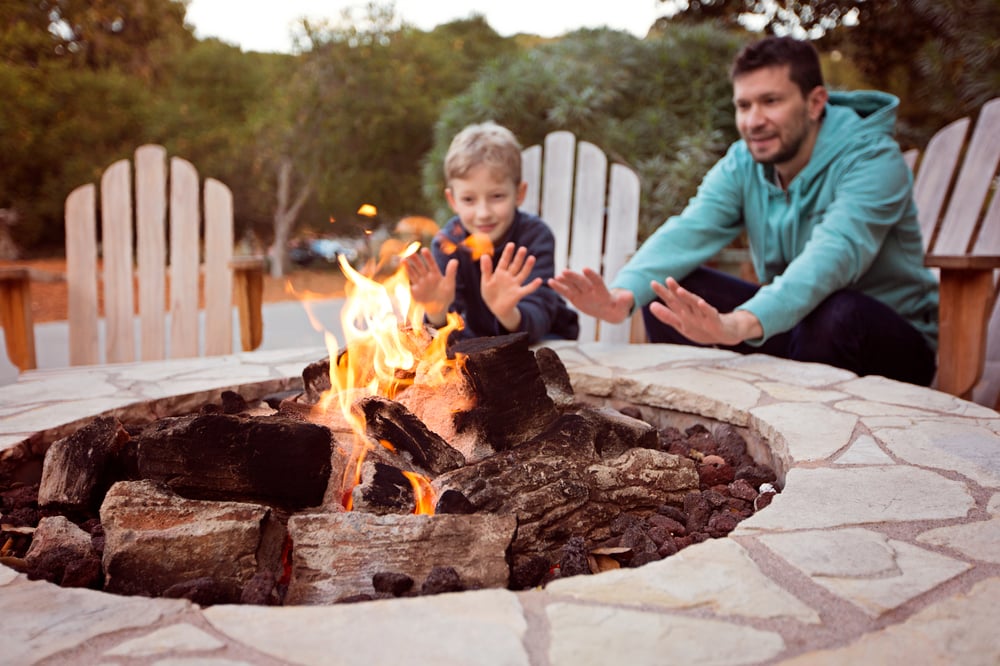 STEP 4: DELIVER
The end result is a tangible and cohesive framework that defines the direction for the entire project. Ultimately, effective visualization provides valuable information for the project team and client to present and realize the design with local agencies, decision makers, consultants and builders. When completed correctly, the master plan improves communication and coordination within the project team resulting in seamless execution and outstanding results. It's important to remember that a master plan is only as good as the individual that is implementing it. The best of plans can go awry when they're not in capable hands. The best solution is to work with an experienced architect to develop and design a master plan of your dreams and continue to engage them throughout the process so that they can ensure those dreams become a reality.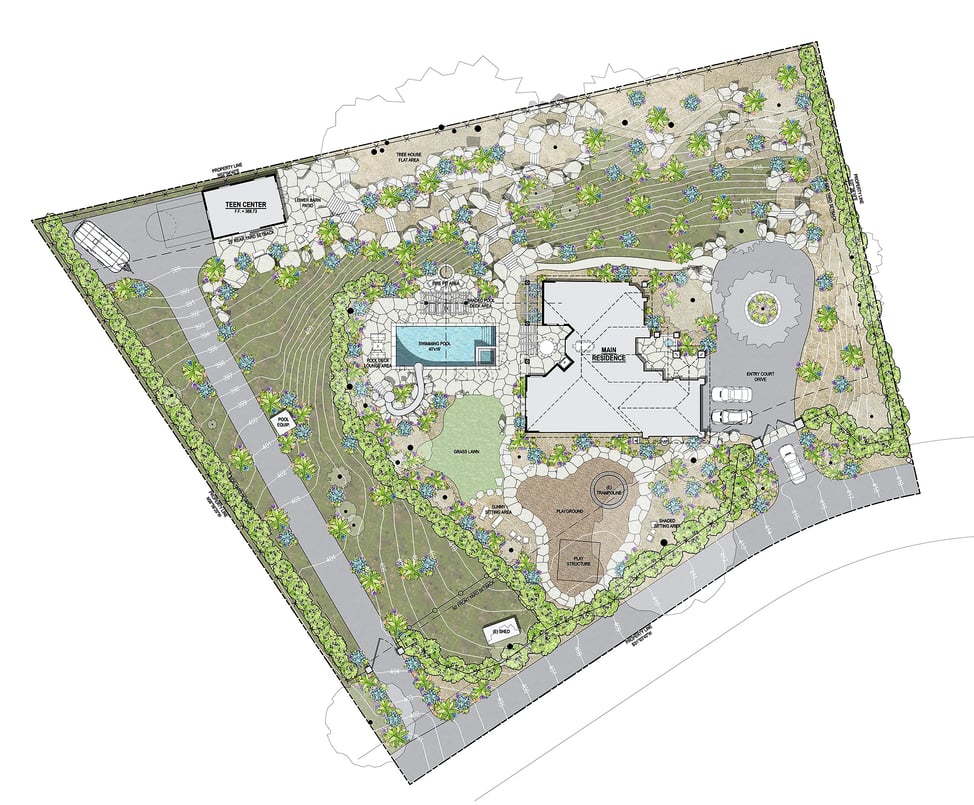 Though they are typically implemented on a large scale, AB design studio has had a great deal of success implementing master planning strategies on our residential projects. This has become especially true as our clients spend more and more time at home while reassessing how a home can expand beyond what we typically require to include solutions for offices, entertainment spaces, recreational areas, home gyms and more.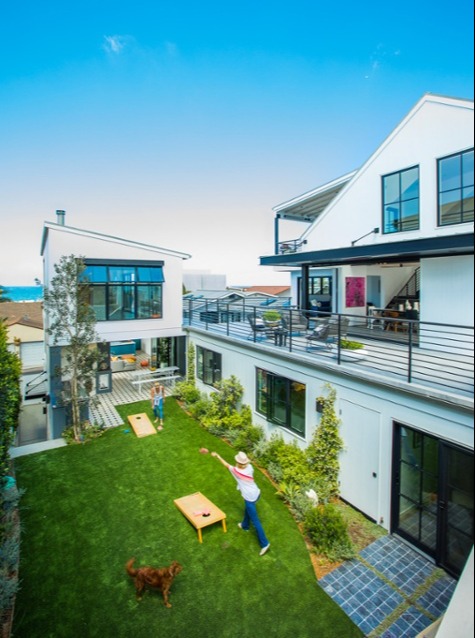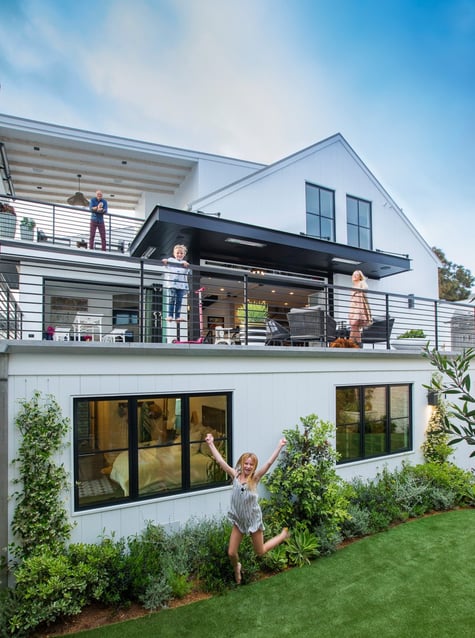 AB design studio specializes in architectural master planning for projects of various types and sizes. Whether you're looking for an architect that works on single family residences, commercial buildings, multi-family buildings, mixed-use buildings, or anything in between, AB design studio is the expert for you.
Contact us today to discuss your master planning needs!