Design Challenge
How did the architects create a modern retirement retreat in the heart of the Wisconsin wilderness while maintaining the integrity of the natural setting and creating a strong connection with the environment from the interior?
Design Solution
Taking inspiration directly from the setting, the architects incorporated artistic and structural forms that mimic the verticality of the environment. Tall, cathedral-like window apertures nestle seamlessly into the surrounding forest while providing ample opportunity to experience the scenery from within. Carefully selected materials compliment the backdrop while providing necessary protection from the harsh elements. A thoughtful color palette compliments the conditions as opposed to competing with them. On the interior, high artistic ceilings and conscientiously executed spaces and forms combine to invoke the experience of highly custom signature design in what could typically be considered a modest space. Interior lights beam brightly through the tall windows constituting the vast majority of the front façade and transform what was a modern home by day into a glowing lantern by night.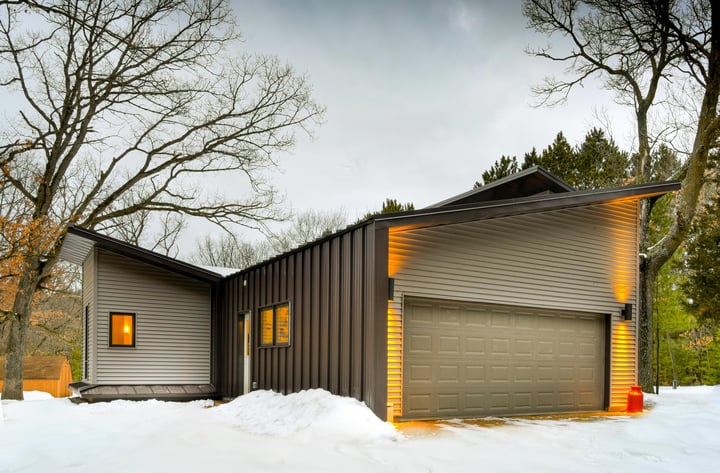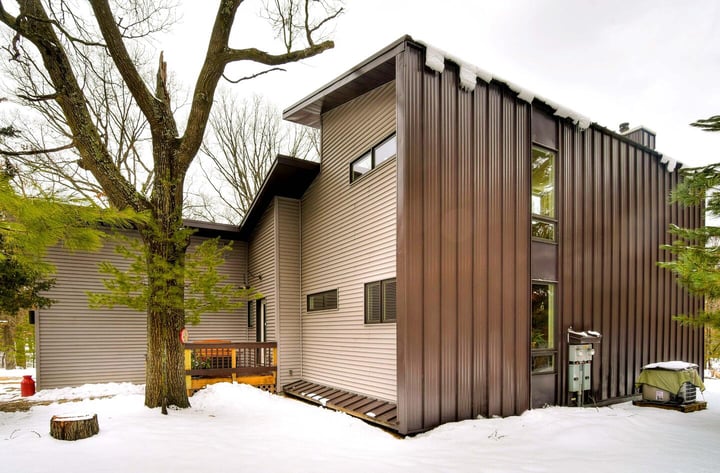 Josh Blumer, AIA | Anthon Ellis | Karmen Aurell | Aramis Arciga | Eric Behr | William Reid
Sand County Contracting, LLC
Sand County Contracting, LLC
Karmen Aurell | AB design studio, inc.