Design Challenge
How did the architects transform a former pharmacy and mid-century Bullock's department store tea room into an environment for children that would nurture their cognitive development without compromising stringent early-childhood development criteria?
Design Solution
Armed with the knowledge that a child's most critical development occurs in the first five years, AB design studio collaborated with Bright Horizons Family Solutions to create a cohesive environment for children that would nurture cognitive skills in early stages of life. The project, designed for the University of California at Los Angeles (UCLA) to accommodate 220 children, called for an adaptive reuse of an existing retail space into a commercial childcare center on the third floor of a three-story shopping complex. Given the urgent need and lack of suitable on-campus space, UCLA and AB design studio worked together to convert the Westwood Marketplace shopping center—the former site of a Longs Drugs store and the historic Bullock's Tea Room—into the final project.
The building was renovated to create classrooms, teachers' offices, and a reception area. With 18,131 square feet of interior space, the child care center's environment was designed to be ideal for children's hypersensitive perceptive abilities. A 15,118-square-foot outdoor classroom and play area located directly in front of the center leverages the large footprint of the former retail parking lot.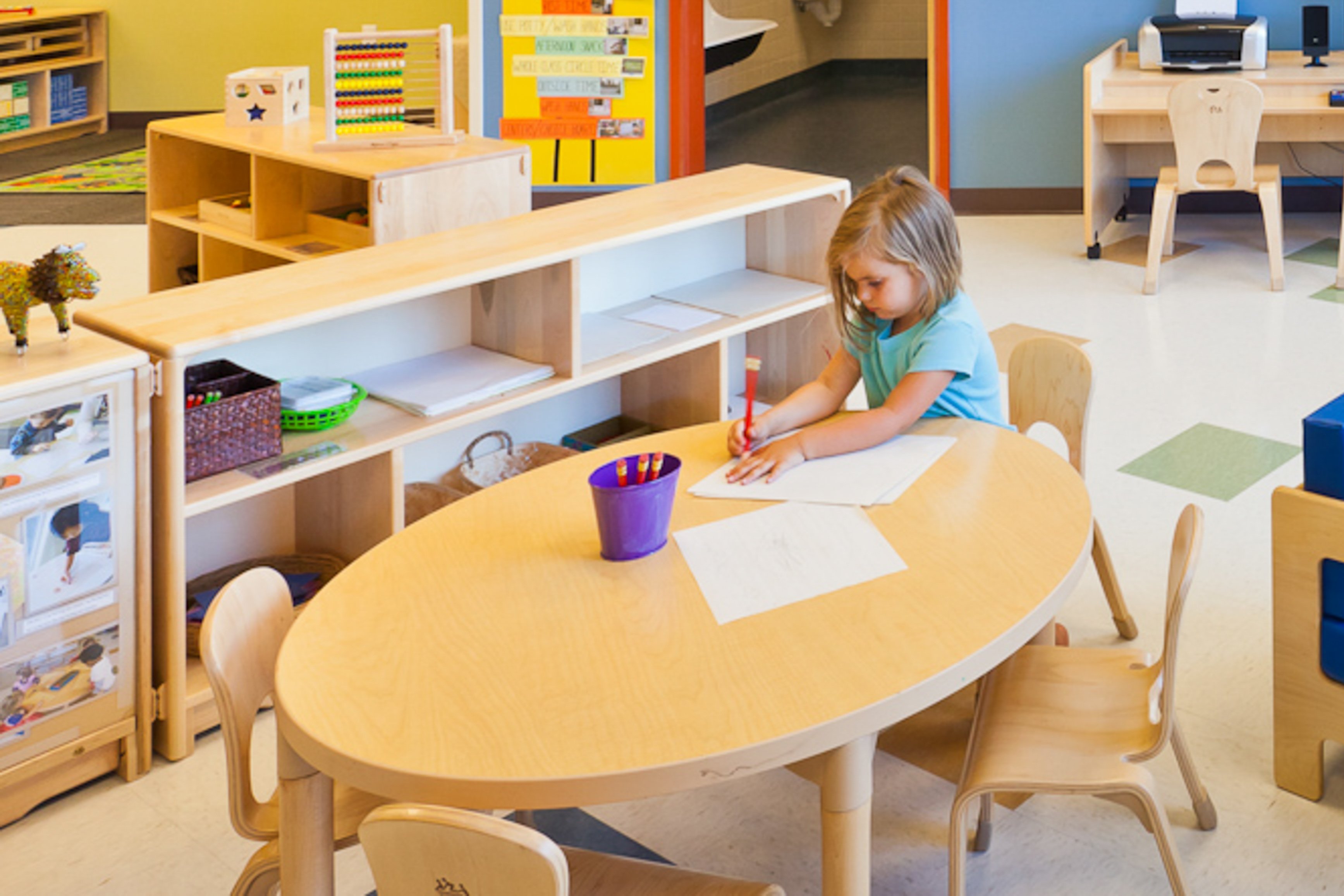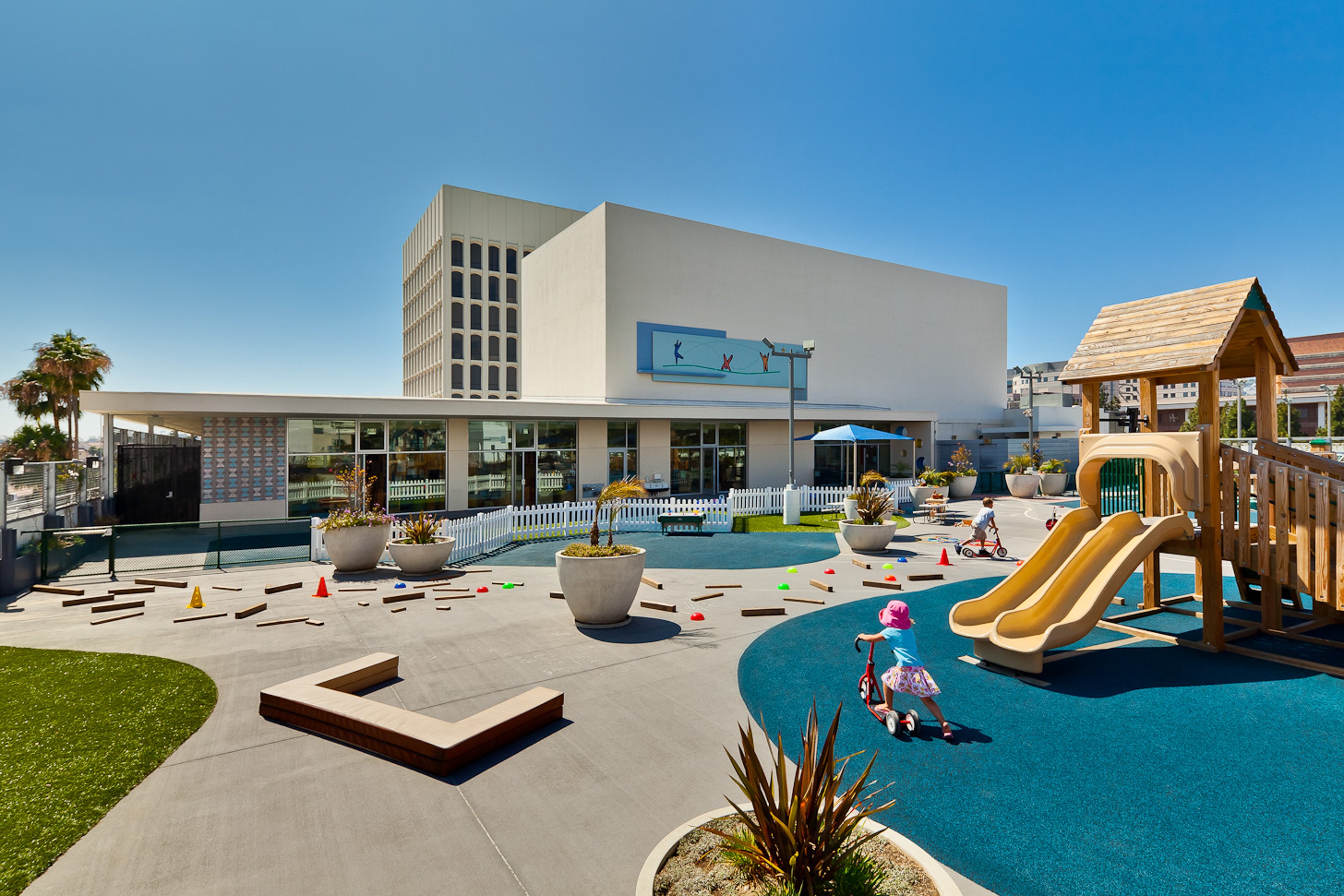 Anthon Ellis | Denise Rocha
Josh Blumer, AIA | Joel Herrera | Aramis Arciga | William Reid