Design Challenge
How did the architects challenge the notion of shared, budget lodging, while creating and maintaining a sense of community?
Design Solution
AB design studio's design makes The Wayfarer an alternative for many travelers seeking a new experience in Santa Barbara. The boutique hotel offers both private and shared room configurations, and integrates seamlessly into the urban fabric of the Funk Zone arts district, a dining and entertainment destination also designed by the architects.
The architects preserved the pre-World War II style construction by updating exterior finishes to reflect the maritime heritage of the site's past. The design of The Wayfarer hinges on a clearly defined hospitality concept that combines quality finishes and materials, with common spaces that encourage group interaction. Guests are greeted by a front desk evocative of a pub, complete with leather barstools, which create a warm and welcoming environment. Communal kitchen and lounge areas in the lobby serve as an epicenter of gathering for patrons.
Rooms, which come in a myriad of configurations, are equipped with bunk beds, convertible beds, and hidden loft beds to accommodate a variety of families and travelers. Among the numerous room configurations, each has its own private bathroom, a feature rarely seen in shared accommodations.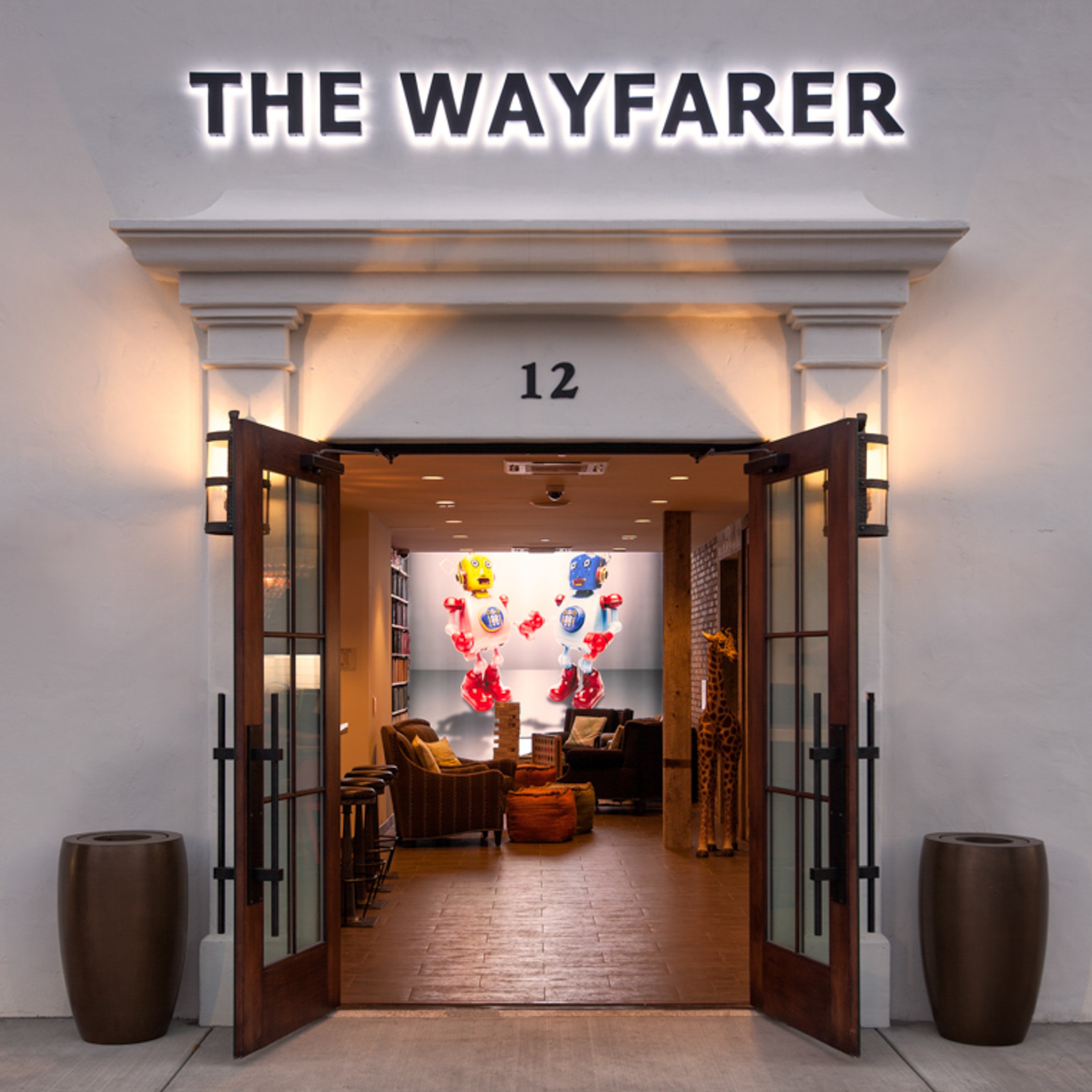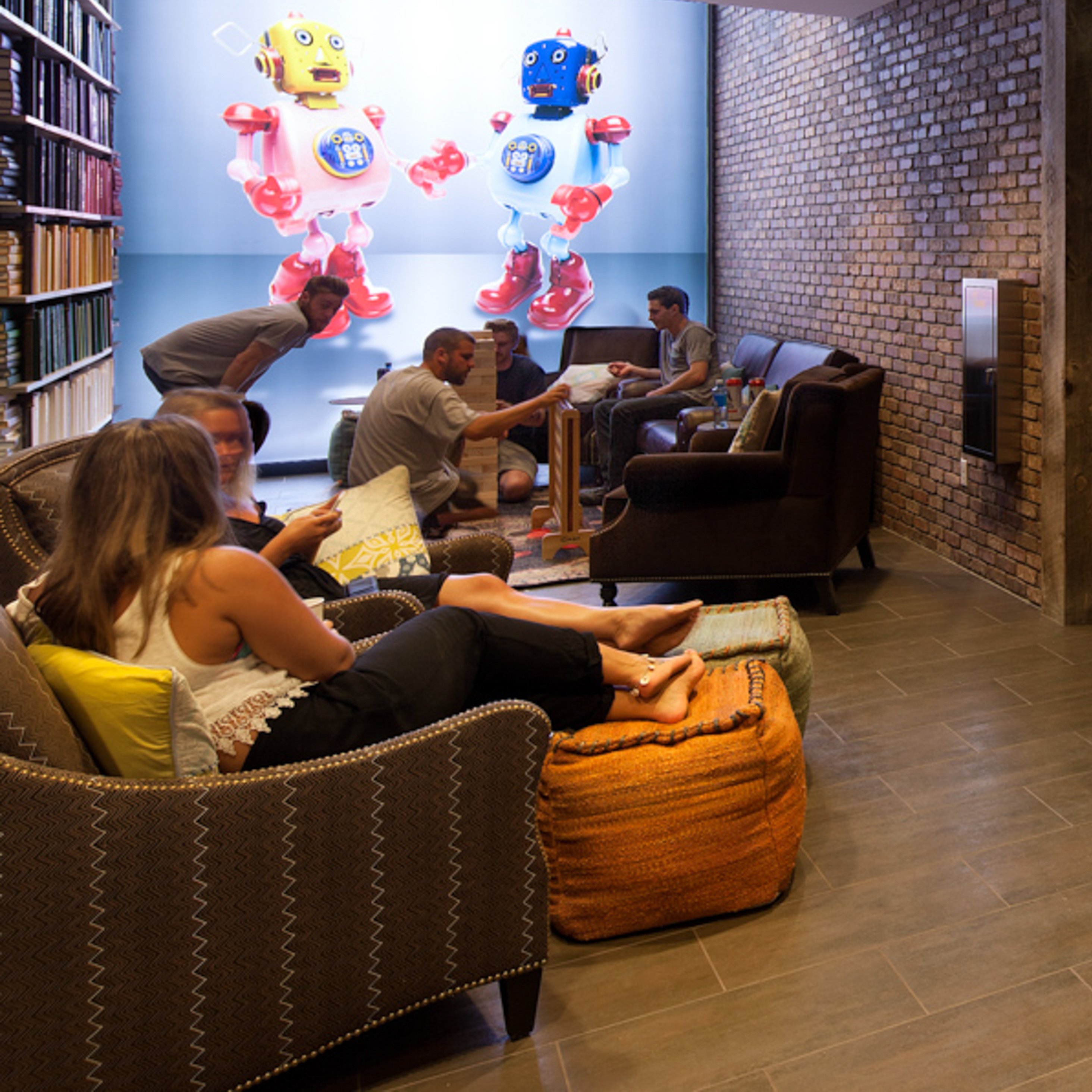 Josh Blumer, AIA | Anthon Ellis | Aramis Arciga | Kenneth Allison | William Reid | Christine Lynne Kutzer | Chris Richards | Thomas Pfister | Amy Tripp | Glen Deisler
Suding Design Landscape Architects