Design Challenge
How did the architects create a luxury, single-family container-based residence in Santa Barbara County that infused the owners' distinct personalities?
Design Solution
HO:ME 296 captures the essence of AB design studio's ethos of "inspiration through collaboration." From concept to completion, the studio strategically maintained a collaborative relationship with key stakeholders at every level to realize this high-end, container-based dwelling in Santa Barbara County—the first of its kind to be permitted in the area.

Entrusting AB design studio with their vision, the owners—an environmental attorney and a fashion stylist—wanted a sustainable and elegant contemporary home that complemented their personalities and occupational passions. The result is a two-story residence, seamlessly integrating five reclaimed shipping containers, nestled into the lush Santa Barbara hillside. The upper level consists of four 40-foot containers that form the master suite and bedroom spaces, separated by a dramatic central stairwell and corridor with skylight. On an open first floor plan, the architects combined living spaces and kitchen to create a center of activity and area for entertaining. The space's main focal point is an exposed 20-foot shipping container that was transformed into a pantry and scullery.

AB design studio worked closely with Barber Builders to ensure a timely construction process, and with Greens Landscape, Inc. to create a drought-tolerant landscape. The architects incorporated green strategies, such as photovoltaic and bio-retention systems, along with high life-cycle materials, including concrete and structural steel. Together with McFadden Design Group, the studio balanced the rawness evoked by eco-conscious elements against highly refined interior spaces featuring weathered oak-stained wood, minimalist finishes, and modern fixtures. Blurring the line between indoor/outdoor spaces is an expansive floor-to-ceiling, folding glass door system that opens up to showcase unobstructed views of an 85-foot swimming pool and sweeping canyon vista.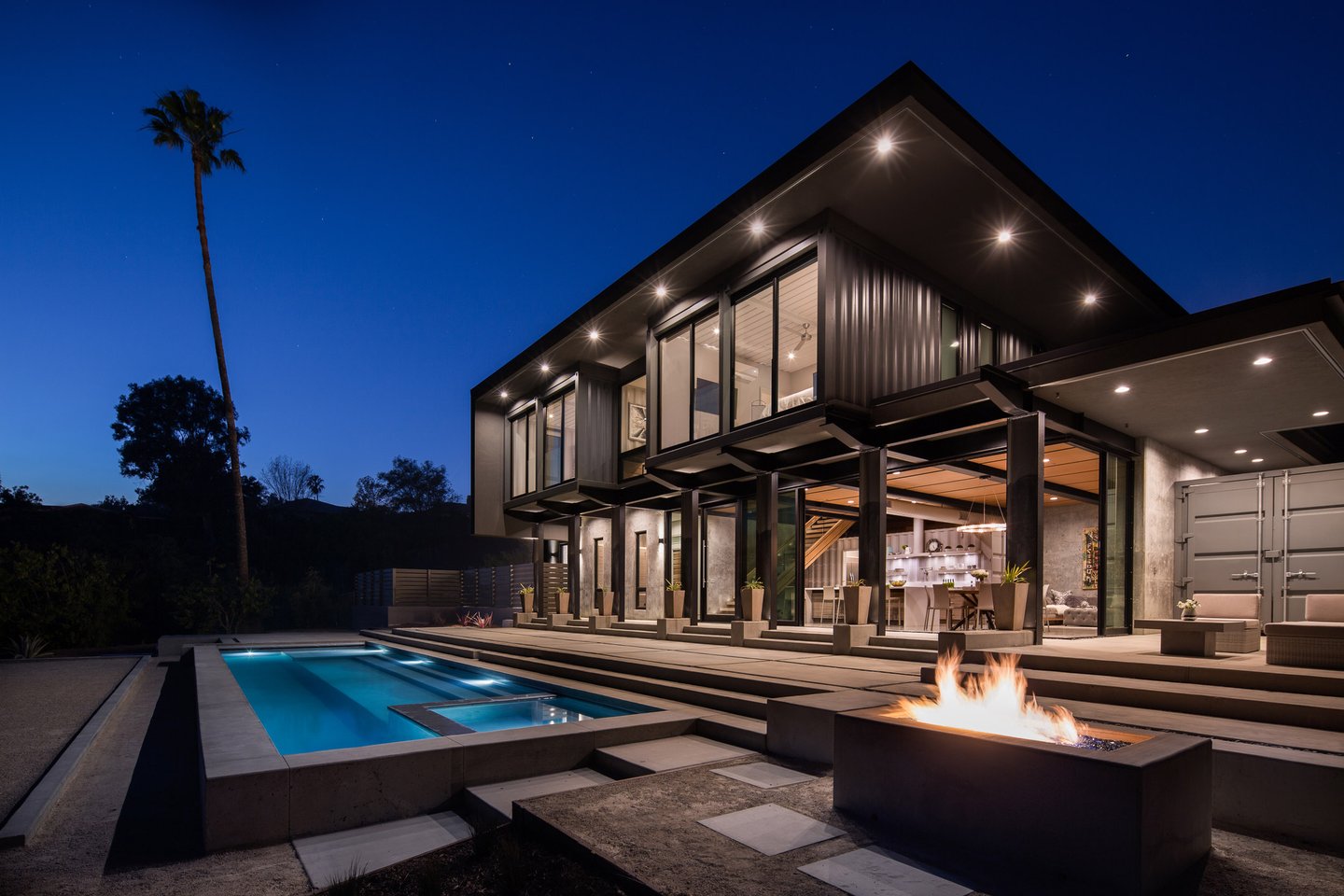 Clay Aurell, AIA | Josh Blumer, AIA | Robert Pester