SERVICE OBJECTS CORPORATE OFFICE INTERIOR
SERVICE OBJECTS CORPORATE OFFICE INTERIOR
Design Challenge
How did the architects transform a historic Lyon's multi-story storage warehouse into an innovative and inspiring office space for a start-up firm on a limited budget?
Design Solution
AB design studio worked with Service Objects, a firm specializing in real-time identity verification services, to design a space that would spark inspiration while remaining within a modest budget.
By taking budget constraints and translating them into design opportunities, AB design studio successfully created a space that was innovative, inspiring, and reflective of the brand's identity by highlighting key elements of the bare space as part of the interior decor. Exposed airducts, beams, and brick, along with raw concrete floors, emphasize the industrial feeling of the space, and add visual appeal and dimension. Barn-style sliding doors were used to distinguish private meeting areas, and expand the floorplan when open. Bright pops of orange and blue contrast with cool white walls that dominate the gallery-style space. The architects created an ideal interplay of texture by juxtaposing raw wood elements with the smooth metallic of exposed ducts.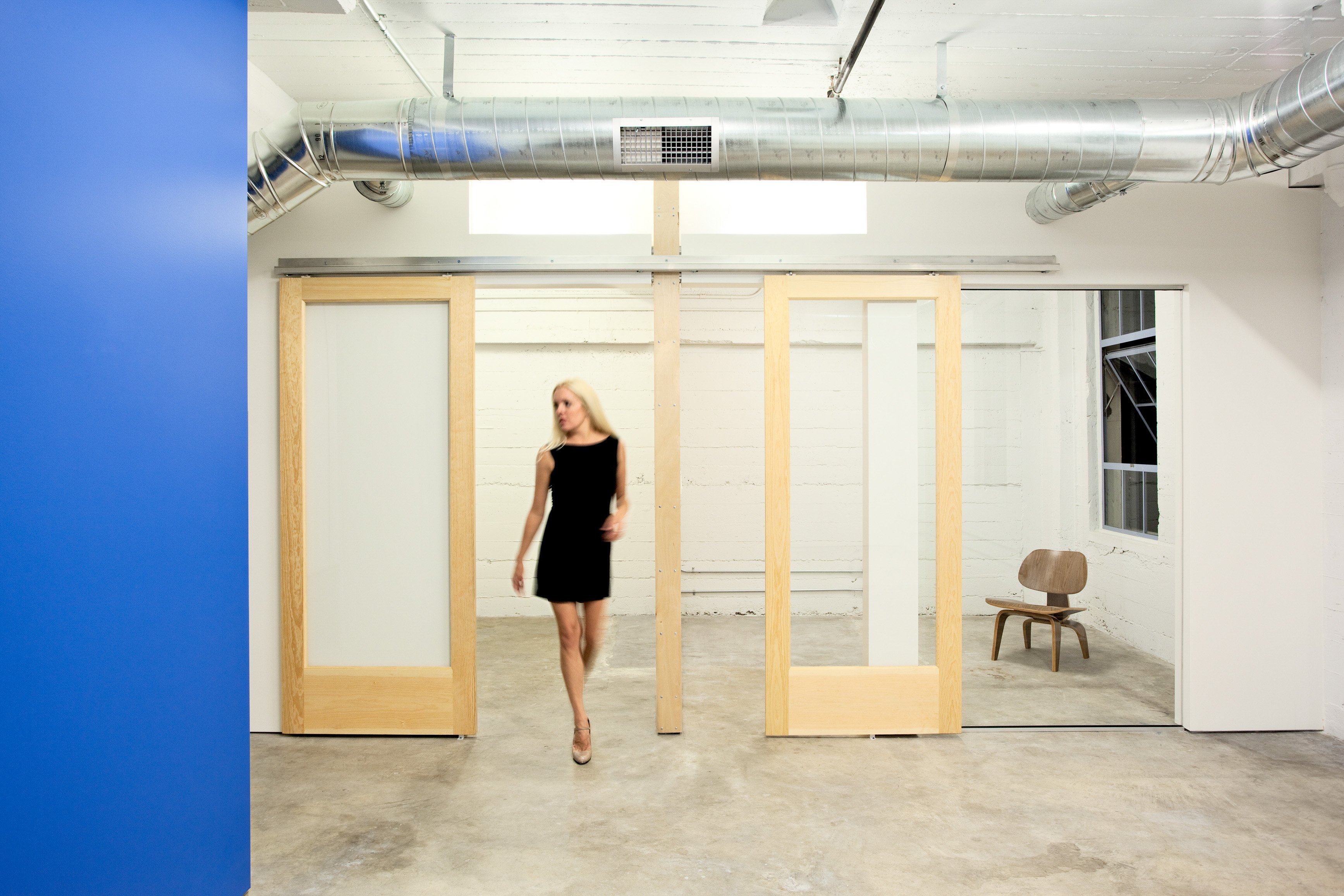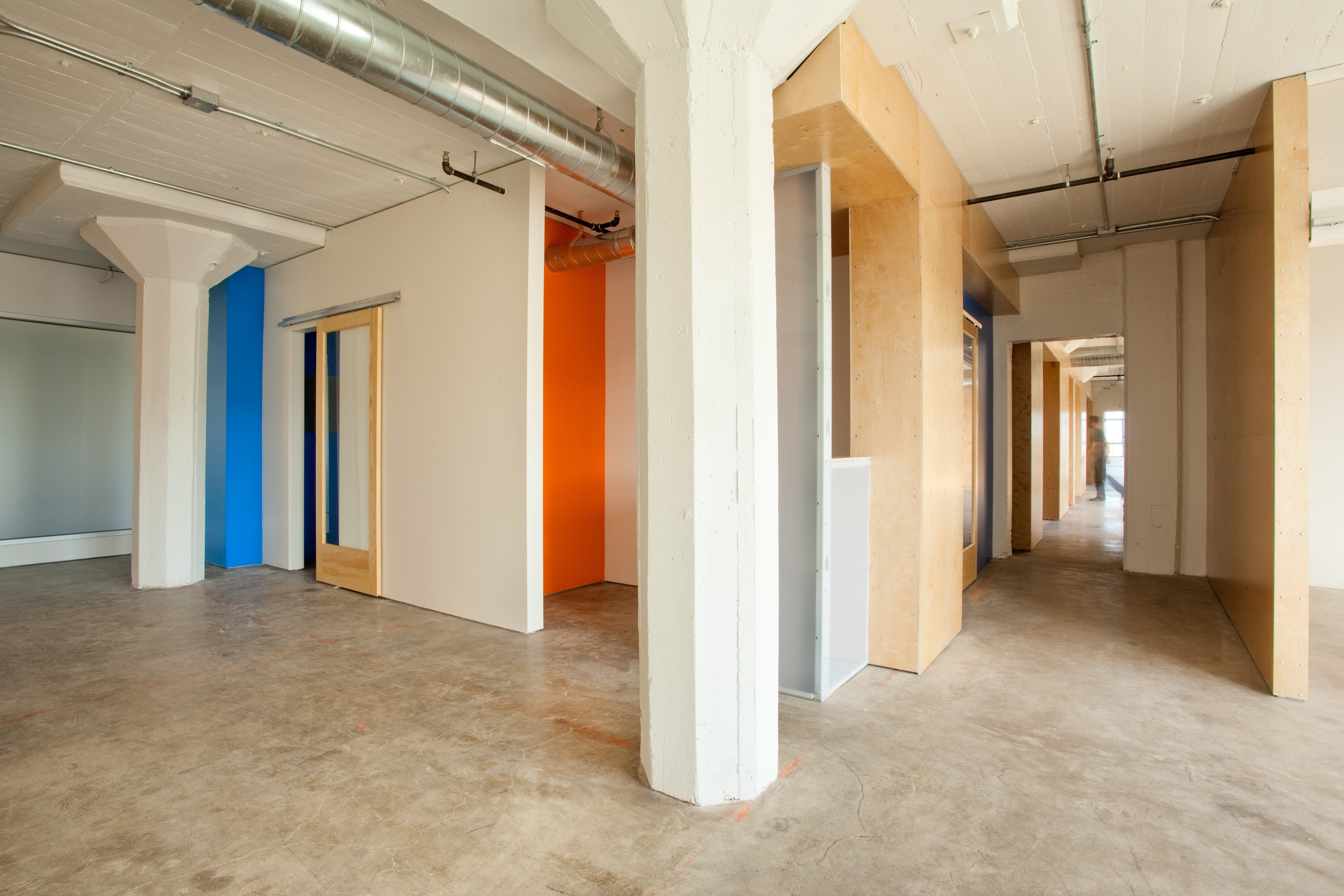 Clay Aurell, AIA | Anthon Ellis | Christopher Thibodeau | Aramis Arciga
Van Sande Structural Engineers
Mechanical Engineering Consultants
Steve Dominguez - Mar Vista Sales