Design Challenge
How did the architects transform a modest 1920s single-family cottage residence into a duplex to accommodate the needs of an evolving family?
Design Solution
In the redesign of an existing pre-World War II single-story residence on a small corner lot, AB design studio created a distinctly modern update, while preserving the original home's form and spirit.
When the patriarch of the client's family passed away, the client decided to complete their dream of expanding the house into a space that would support the family into a multi-generational cohabitation. After the needs of this changing family shifted to requiring additional square footage across multiple units, the architects worked carefully to design a contemporary solution.
The existing home was reconstructed within the same footprint and constraints of a small corner lot, while creating interior and exterior communal spaces that are functional without excess for the entire family to enjoy. A second livable unit with covered porch, three-car garage, and mezzanine space, was incorporated into the design.
By successfully marrying two building typologies, the architects carefully created a home that met the client's needs.
Modern Cottage is winner of the 2016 AIA|Santa Barbara Design Awards in the Multi-Family category.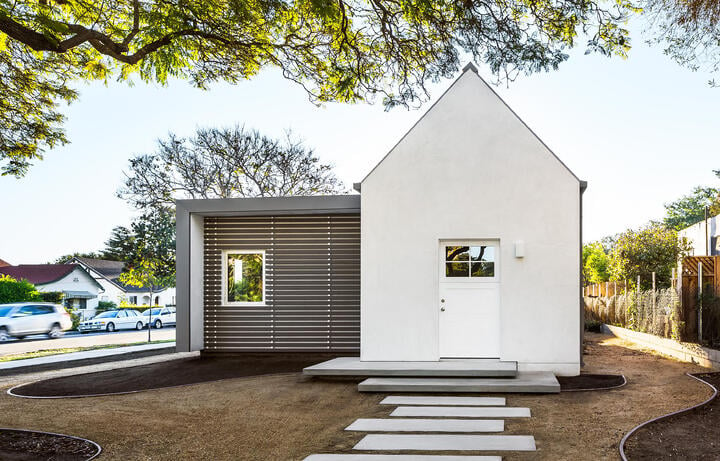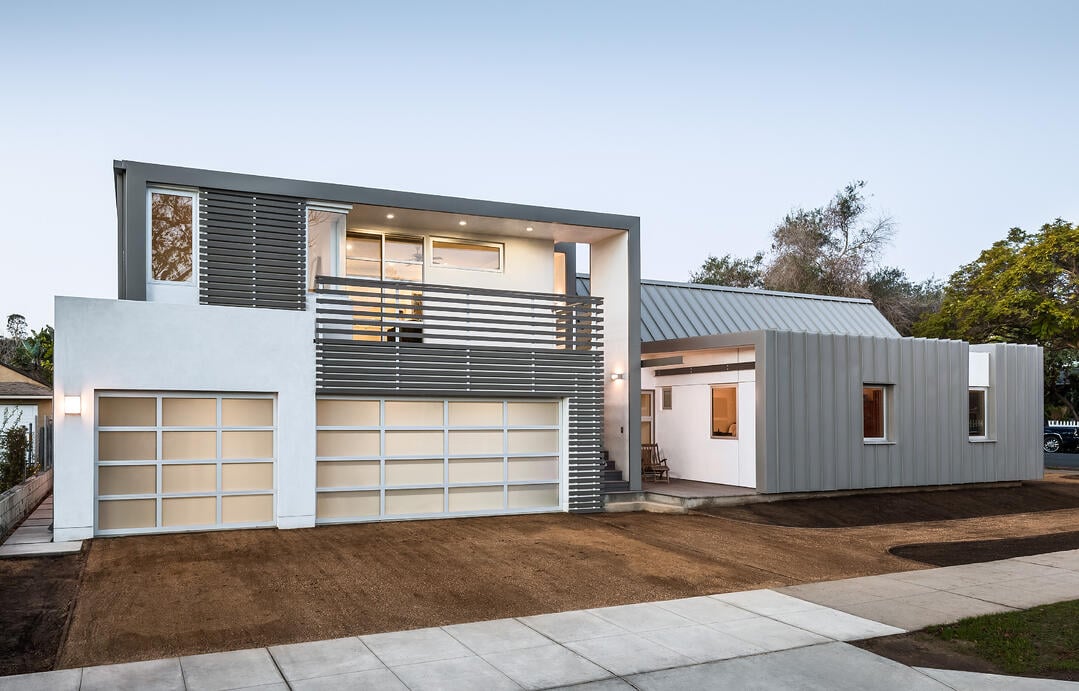 Clay Aurell, AIA | Eric Behr | Aramis Arciga | William Reid | Jeff April | Justin Killian | Nils Hammerback | Karmen Aurell