MID-CENTURY MODERN RESIDENCE
MID-CENTURY MODERN RESIDENCE
Design Challenge
How did the architects incorporate contemporary appeal to a mid-century modern home while preserving its delicate site conditions, fixtures, and historical details and respecting the original architect's vision?
Design Solution
Designed by AB design studio, this project was a total remodel of a classic mid-century modern house built in the 1950s by architect Noel Cook. The redesign of the home was driven by the client, who, after an eight-month sabbatical in Scandinavia, gained a further appreciation for classic modern design.
The redesign and total refinishing of the home was an opportunity to celebrate the materials and form of modern architecture, as well as to explore the feasibility of hillside living. The architects updated the original post-and-beam aesthetic with tongue-and-groove ceilings, recreated the entry and walkway, and carefully maintained the original art studio. The new additions of dry stacked stone and fine wood joinery maintain the original spirit of the home while new hardscape elements, modern appliances, and updated glazing systems combine to bring the function of the home up to current expectations. The design also includes custom-designed furniture pieces that complete this collaboration of client, artisan builder, and architect.
Mid-Century Modern is winner of the 2009 Record Houses award.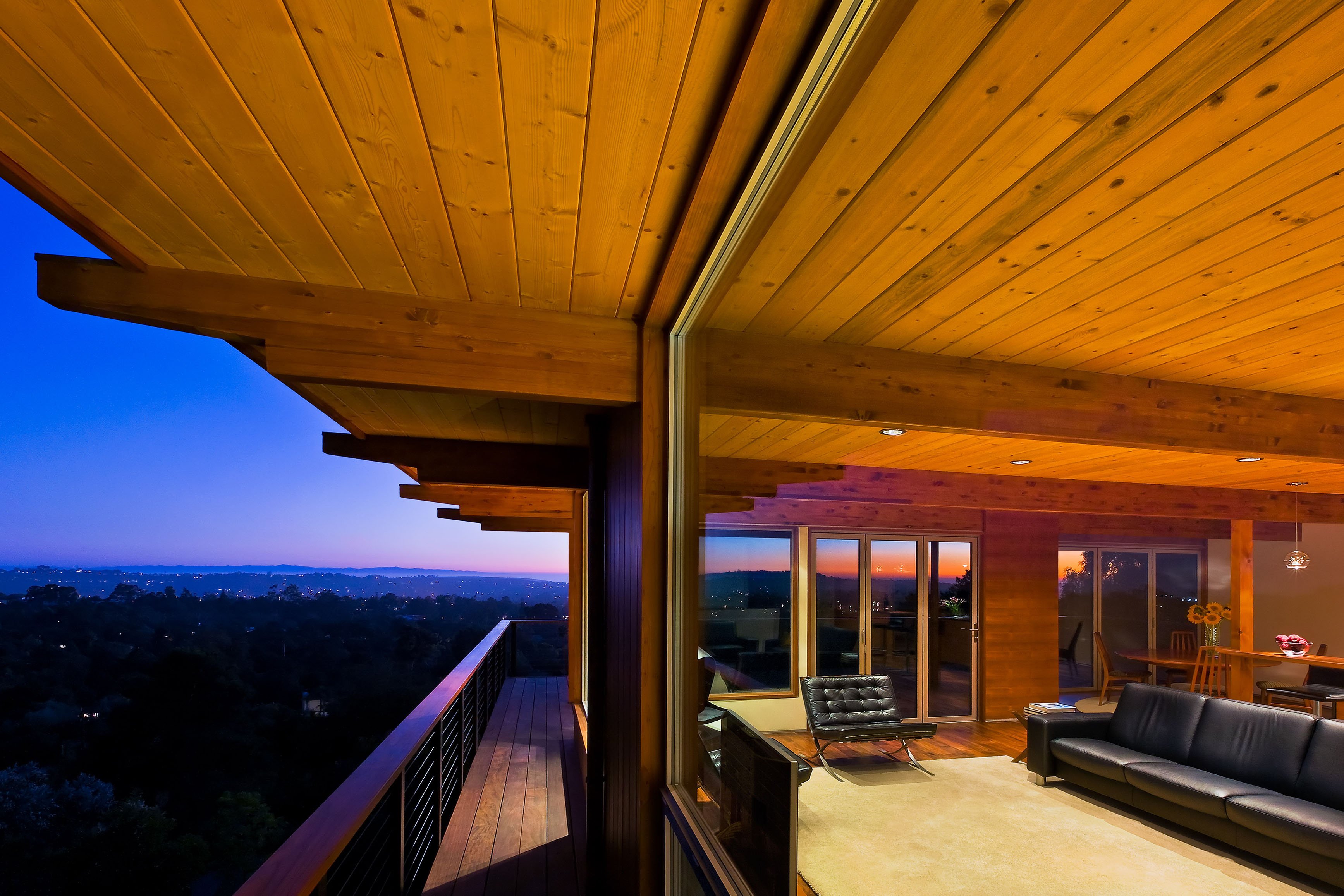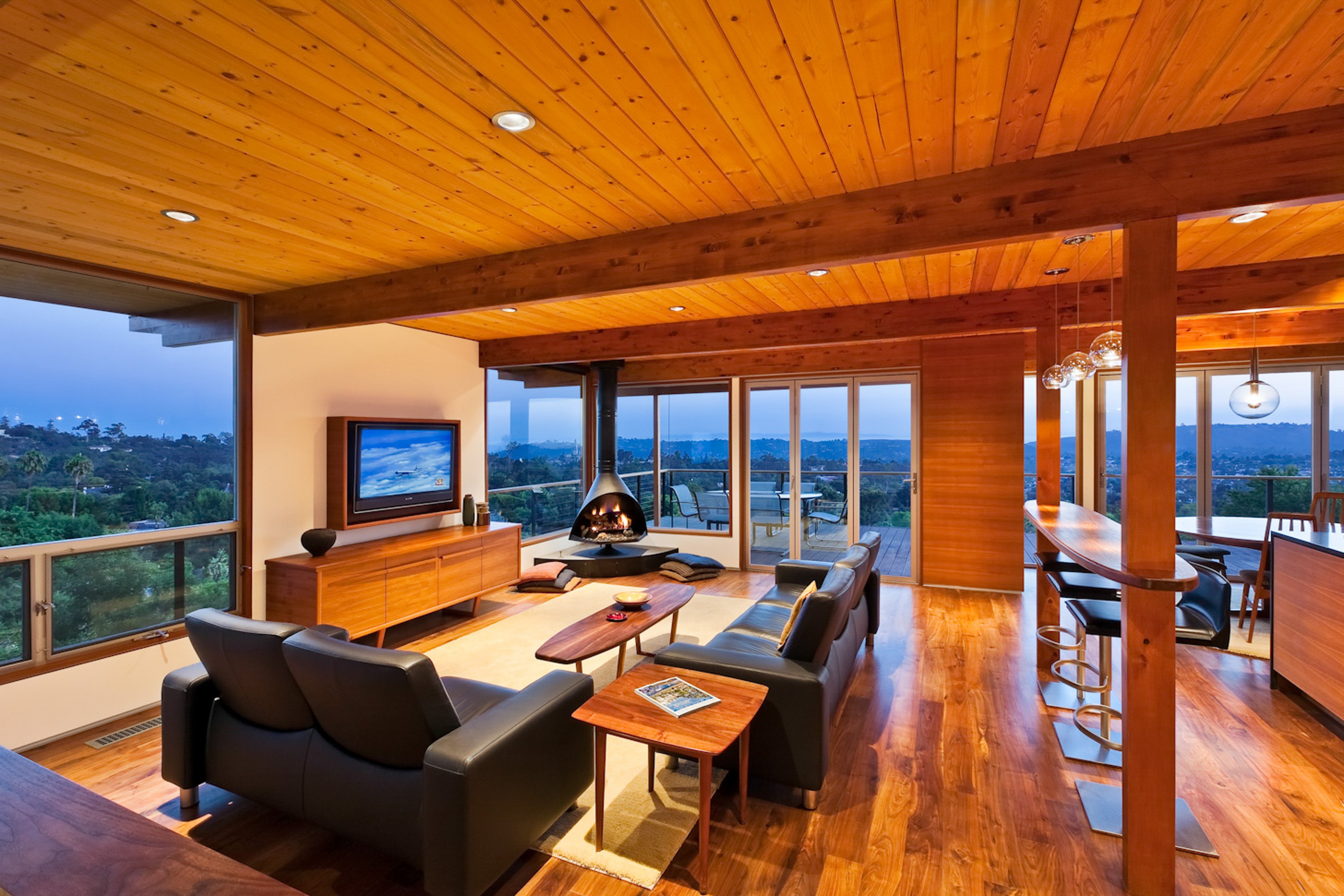 Josh Blumer, AIA | Karmen Aurell | Diana Costea | Schuyler Bartholomay | Joel Herrera
Nathan Modesette - BOMO Design
David Johnson Landscaping | CommonGround