Design Challenge
How did the architects create Santa Barbara's first art hotel in the heart of the city's tourist district?
Design Solution
Nestled between a pizzeria and science museum, both designed by AB design studio, Hotel Indigo is the first art hotel located in the popular State Street tourist area.
With the exterior charm of a Victorian-era building, the 15,870-square-foot interior was gutted and remodeled with a sleek, modern décor, updated amenities, and features curated, museum-quality artwork.
The architects reconfigured the hotel, previously a railroad boardinghouse and later an extended stay hotel with communal bathrooms, to maximize space for guests and provide each room with a private en-suite bathroom. Through well-appointed design and built-in cabinetry, the architects maximized each room's compact floor plan.
The architects thoughtfully incorporated graphic murals in guest rooms and interior spaces that depict various art mediums. An array of LCD flat screen monitors in the main lobby creates a dynamic mosaic that ties into the area's art motif. The nearby Museum of Contemporary Art partners with the hotel to display lively murals on its south-facing façade as a compelling public art component. The architects also partnered with the museum to incorporate satellite gallery spaces in the hotel's common areas that rotate annually.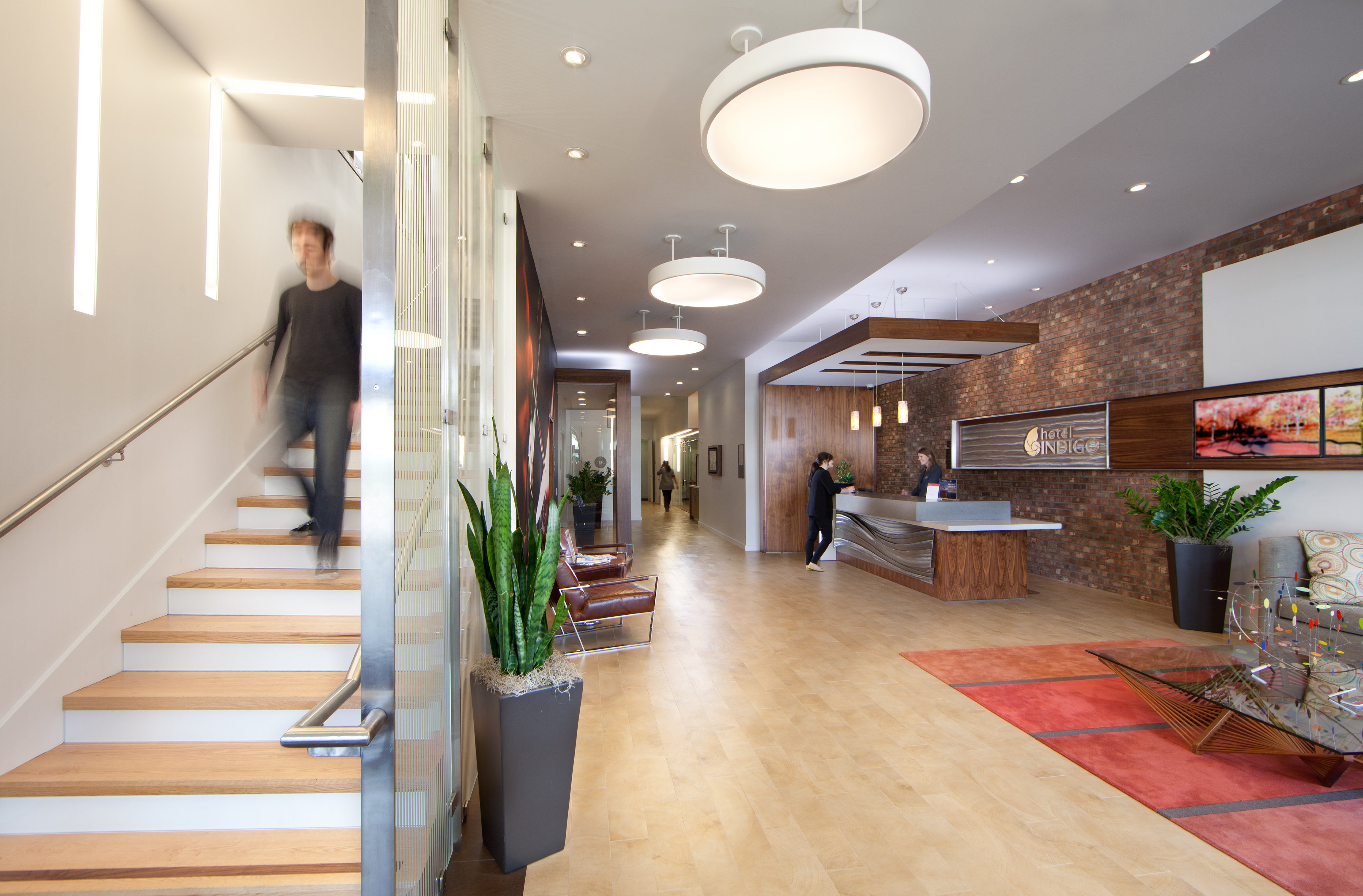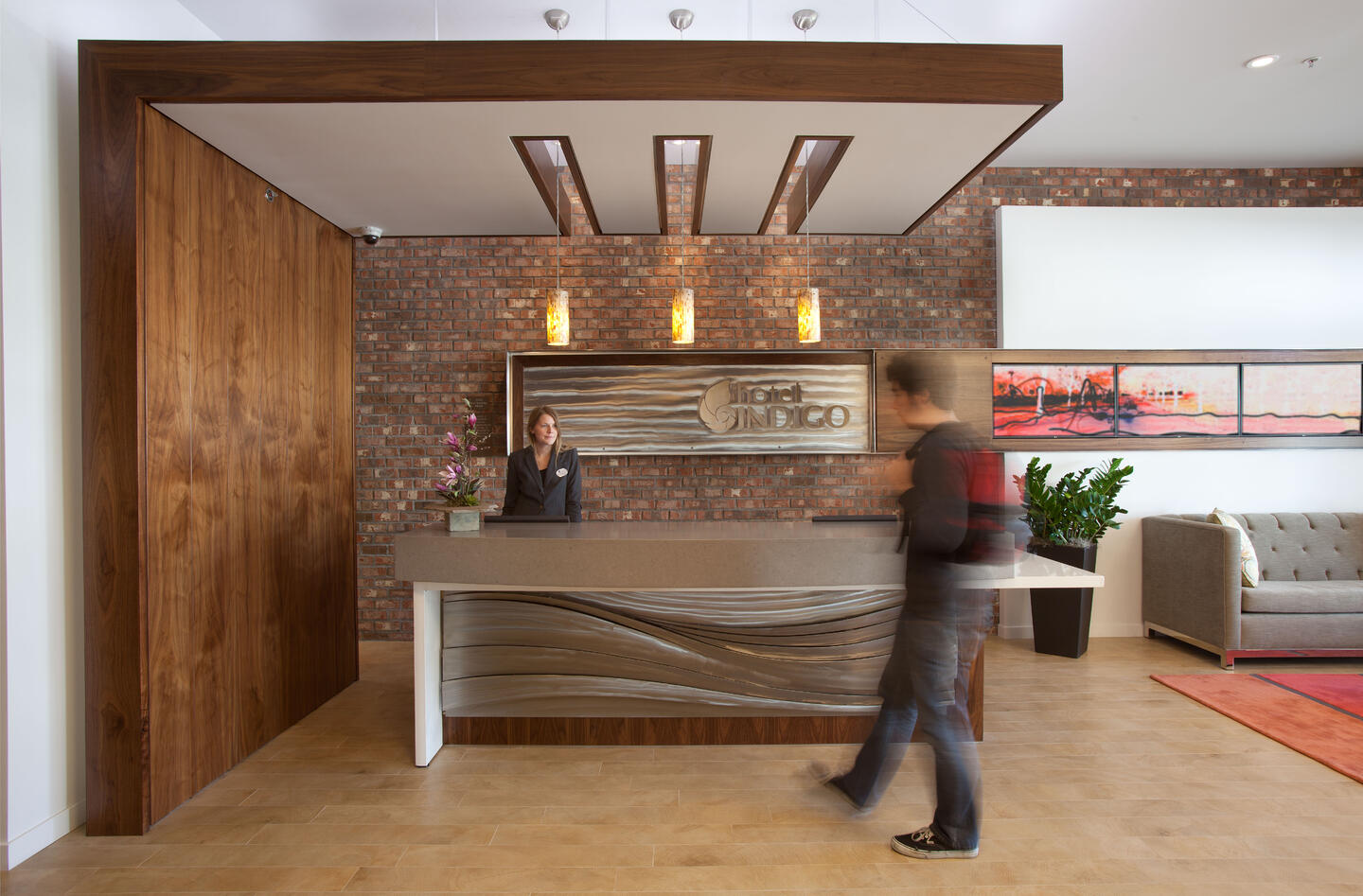 Clay Aurell, AIA | Karmen Aurell | Eric Behr | Aramis Arciga
LEVEL 3 Design Group | Stevie Mason Designs
MECHANICAL & PLUMBING ENGINEER
Ingalls Plumbing & Mechanical
Steve Dominguez - Mar Vista Sales