Design Challenge
How did the architects maximize square footage and existing materials to create an open and contemporary office space?
Design Solution
Through adaptive reuse, AB design studio transformed the interior of the former Lyons storage building into their home office. The architects left as many elements as possible in their raw form, leveraging the appeal of simple, industrial materials to control costs.
Skylights and large windows throughout the space invite sunlight inward. Glass doors and walls allow the infiltration of natural light throughout the common areas, and expand the floorplan while open. Beeswax-polished floors give the existing concrete a warm luster, complementing and contrasting the cool metals of the exposed airducts and suspended, tracked lighting above. The architects lined a workspace wall with recycled wood stained a deep brown to create a playful mosaic of texture.
Sound retentive construction materials were used in common areas and conference rooms. In one meeting area, a large table made from a shipping container panel and topped with glass serves as a focal point and conversation piece.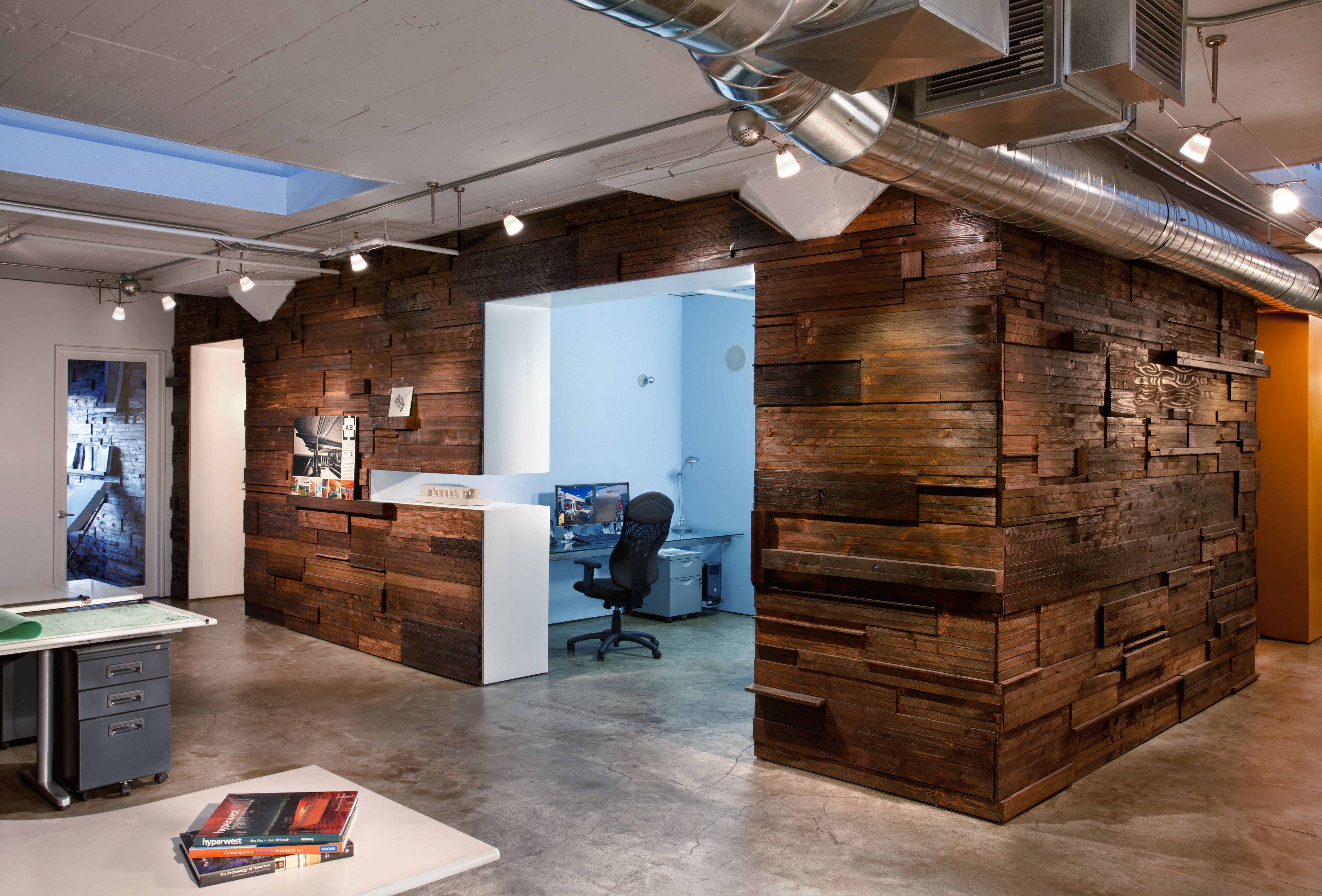 Clay Aurell, AIA | Josh Blumer, AIA | Karmen Aurell | Christopher Thibodeau