Cota Street Mixed Use Apartments
Cota Street Mixed Use Apartments
Design Challenge
How did the architects create a contemporary mixed-use building in Santa Barbara's historic El Pueblo Viejo district?
Design Solution
AB design studio proposed a 22,000-square-foot mixed-use development that blends elements from Santa Barbara's traditional Spanish vernacular style into a contemporary design. The project supports three levels of light-filled, market-rate apartments atop ground-level commercial units and parking. Cantilevered overhangs create shaded areas over private balcony spaces, separated by horizontally slatted wood partitions. Tall ceiling heights with clerestories allow for open living spaces and contribute to natural daylighting and passive ventilation. An interior courtyard and communal rooftop deck offer areas for entertainment, gardening, and respite.
To maximize the enjoyment of dense urban living, the architects took advantage of Santa Barbara's Average Unit-size Density (AUD) Incentive Program, which supports the construction of smaller, affordable multi-family housing near public transit, commercial services, and parks. The 116 E. Cota development sits adjacent to an adaptive re-use commercial complex designed by the studio, which added 3,000 square feet of new commercial space to an existing 3,200-square-foot structure that houses a local coffee retailer and roasting facility.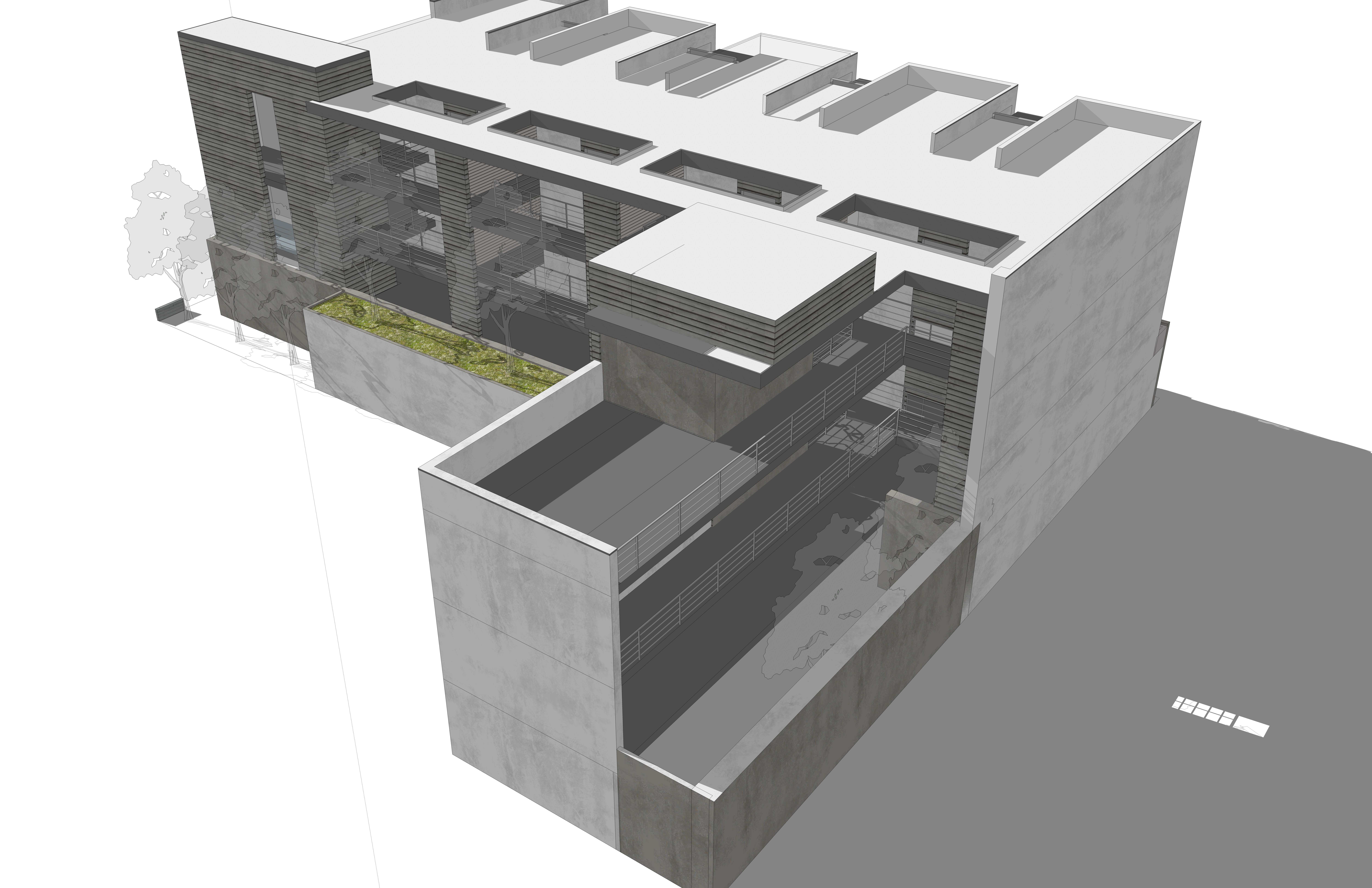 Josh Blumer. AIA | Luis Garcia