CALLE REAL OFFICE BUILDING
CALLE REAL OFFICE BUILDING
Design Challenge
How did the architects modernize an outdated office building into a profitable property for the owner?
Design Solution
AB design studio breathed new life into a 1960s office building by transforming it into a contemporary commercial space fit with modern conveniences. A full redesign and remodel of the aging 28,000- square-foot commercial building along the 101 freeway in Goleta, CA, included new common areas, lobby, elevator, courtyard, parking lot, and landscape.
The architects demolished the previously existing maze of walls and corridors to create an open floorplan on the first and second floors. Ceiling grids were incorporated to define areas with separate functions, such as conference rooms, break areas, and employee work spaces. After strategically exposing an atrium that was previously obstructed by walls, the architects worked to ensure that all employees had a connection to pleasant light and views, as well as access to the internal courtyard. By creating an efficient layout that reinforced and corresponded to the client's end business goals, the architects effectively transformed the once-decrepit office space into a profitable property through tenant improvement strategies.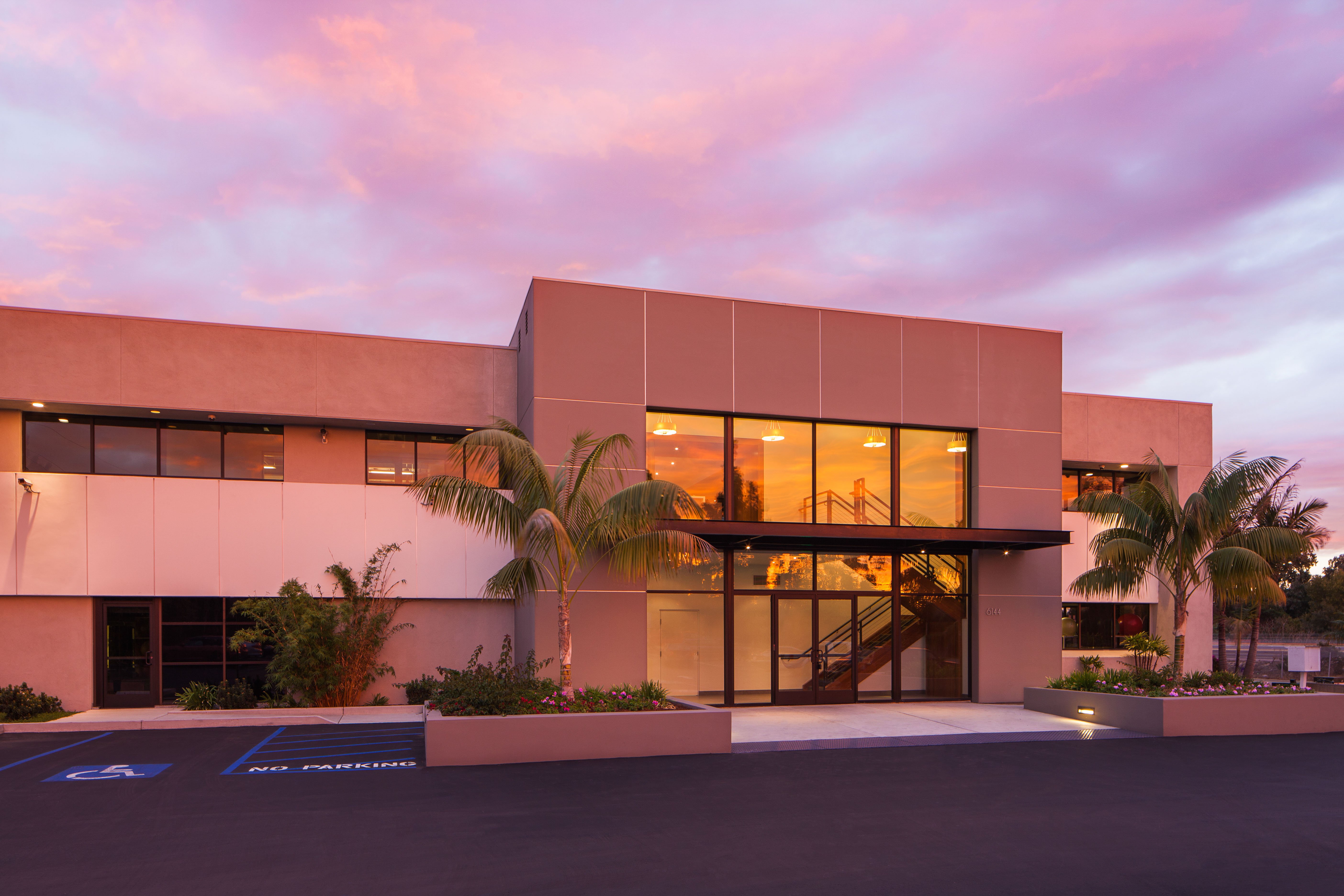 CLAY AURELL, AIA | JOSH BLUMER, AIA | ERIC BEHR