A Recipe for Restaurant Success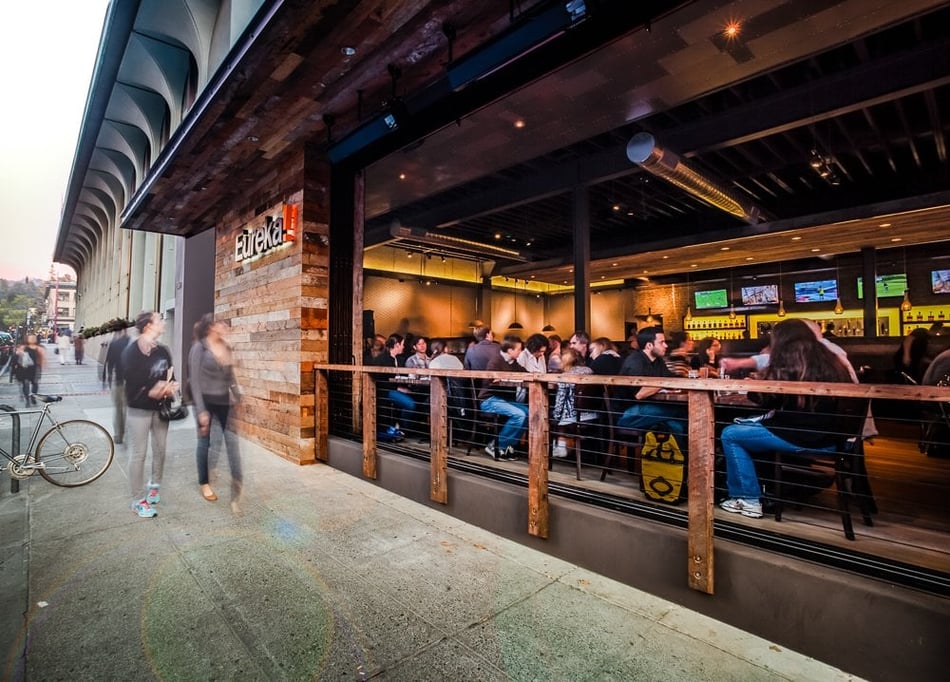 Two Santa Barbara dining-scene veterans discuss what makes the best destinations.
At AB design studio, restaurants have always been a core of our portfolio. From fine dining to fast casual, we love helping our clients create destinations: where the food and drink options are of course first-rate yet that's only the beginning. We love working with chefs, restaurateurs and hospitality groups far before the actual design process begins: evaluating real estate and site options, fine-tuning concepts and market analyses, and avoiding logistical or regulatory hurdles before they happen. Make no mistake: we leave the cooking to our talented friends and clients. But we can help take your restaurant concept from good to great. "Everybody knows it when they see it," AB's Josh Blumer says. "There's a line out the door and it's hard to get a reservation. It's got a buzz and you've got to go in."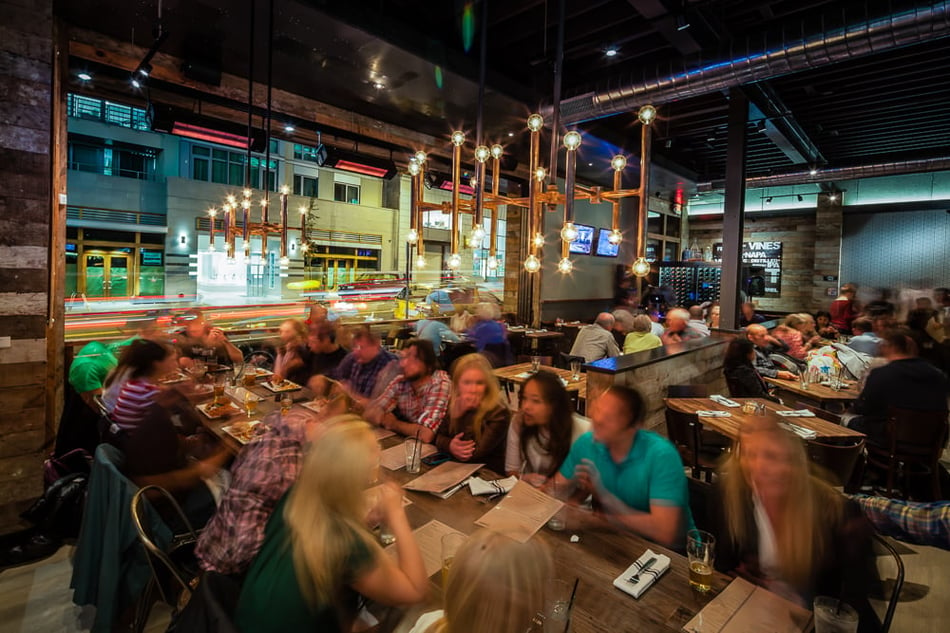 So what makes a great restaurant? Of course it starts with great food. But usually the memorable spots offer more. "They're very specific to their location, the community and the culture they sit within," Josh says. "Our successful restaurant clients come to us and say, 'We want to figure out at the beginning what's specifically unique about this location…so this place responds to its locale and feels part of it.'"
At the same time, we wanted to broaden this conversation, and ask, "What are the ingredients in a great restaurant? What is the recipe?" We decided to start with two veterans of Santa Barbara's food scene: restaurateur Jerry Lee, and food writer Matt Kettmann.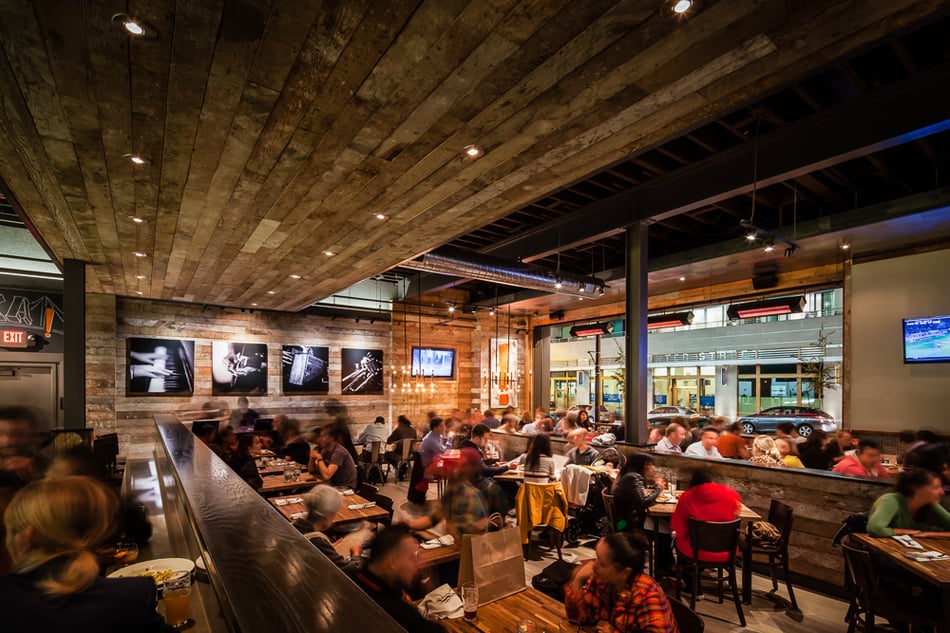 Jerry Lee
Jerry is the owner and founder of Empty Bowl Gourmet Noodle Bar, the Asian fusion noodle emporium in the Santa Barbara Public Market.
Jerry Lee has been called "a remarkable Santa Barbara success story" by The Independent's columnist Roger Durling. Born in Taipei, Jerry came to the United States at the age of seven. His parents, who had been a movie director and makeup artist back home, turned to restaurants and opened San Luis Obispo's Mandarin Gourmet. Jerry came to Santa Barbara in 1994 to attend Santa Barbara City College and worked at several local restaurants, including the fine-dining destination Citronelle, where he rose to manager and sommelier. In a similar position at San Ysidro Ranch, he helped create a wine collection honored with Wine Spectator's Grand Award. In 2014, Jerry, business partner Emre Balli and chef Nui Pannak opened Empty Bowl in the Public Market's central stall.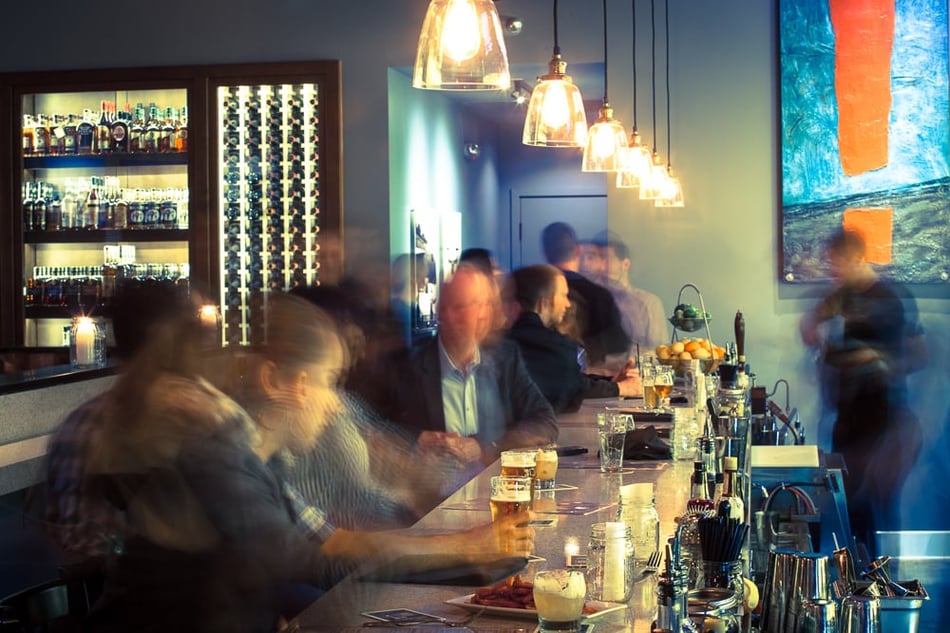 During the pandemic, Jerry and all restaurateurs had to "pivot right away," as he puts it. "Luckily Thai food travels well. It delivers well. We hooked up with a local delivery company and just switched over right away [to takeout]. We just shortened the menu a little bit, because I knew the sales were not going to be hundred percent. And I started selling bottles of wine out the door. I sold discounts on gift cards: If you buy $80 worth you get $100. Just trying to keep afloat." But it worked.
Jerry also credits Empty Bowl's community of Santa Barbara Public Market businesses for helping each other during the dark days of 2020. "We have a lot of vendors in this one building with different foods. We all came together and said, 'Hey, let's work together and try to do something with one service company where you can charge one delivery fee, one service fee, and they can order sushi, they can order pizza, they can order Thai food.' It worked really well." And therein lies his first lesson about restaurant success: you may find that your competitors are also your allies.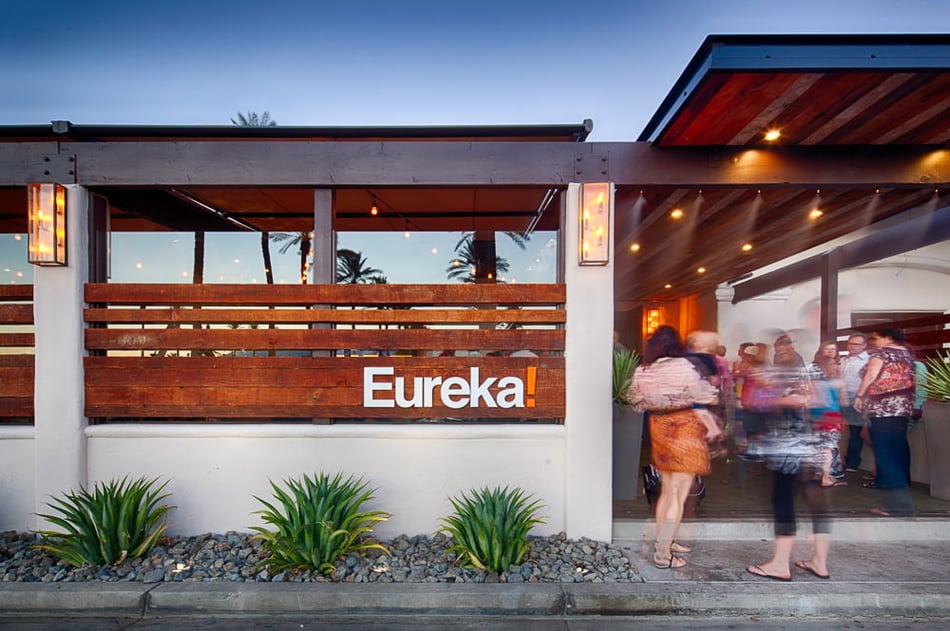 Starting out, Jerry and his partners needed local knowledge and a game plan. "You need to know your geographic area and how many people are doing the same concept," he says. "You've got to think about what's going to drive people to your business more than another business with the same type of food. In our case, there were a lot of Thai restaurants, but there was no place focusing on Thai noodles.' And then I thought to myself, 'Why would they come here and pay $2 more instead of going to another Thai restaurant? Ingredients. Our space is very small, so we don't have room for a lot of freezers. Everything is fresh."
Jerry, who talked with us while on self-described "baby watch," days before he and his wife welcomed their new child, believes some of the most important ingredients in a great restaurant—perhaps like parenting—are the most basic, such as consistency.
"I wanted to make sure that every customer that comes through that door, the next time they come it's the same thing," he says. In Empty Bowl's open kitchen, cooks are trained to follow the recipe step by exacting step: noodles measured by the ounce, sauce and broth portioned by the ladle. "Everything is portioned out so the sauce is not going to get overpowered by the noodles, and the noodles are not going to be overpowered by the sauce," he says. "It's always consistent."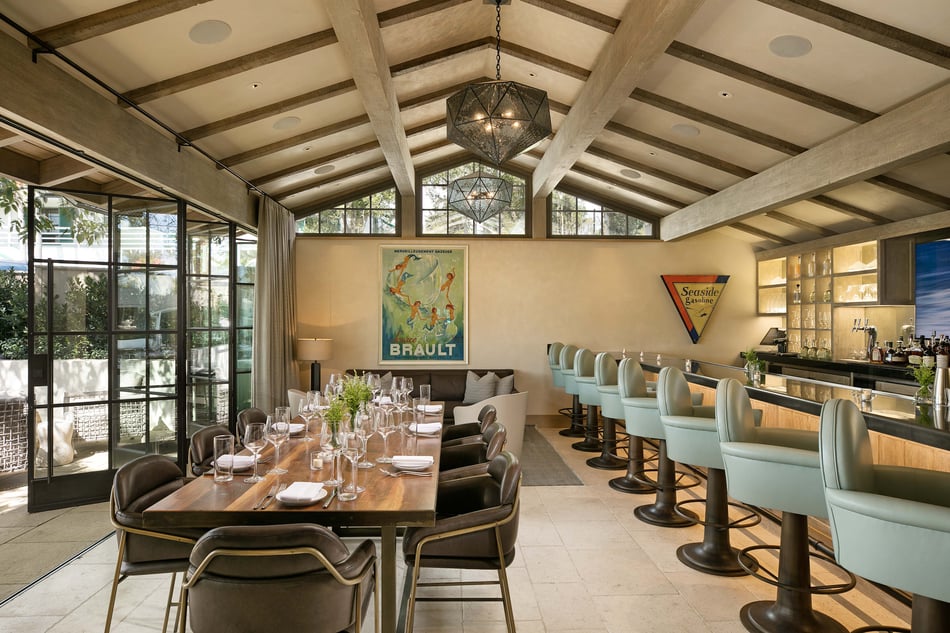 Matt Kettmann
One customer who can attend to Empty Bowl's consistent delights is Matt Kettmann, our second interviewee, who has spent the past 22 years at the Santa Barbara Independent, now in a role as senior editor and staff writer focusing on food and drink.
"Empty Bowl, you're looking at the kitchen the whole time," he says. "I've often eaten there by myself and had a great time, talking to the kitchen staff. Cool wines and beers, and dishes that are familiar, but depending on how many chilies you put in yourself, it can change the experience."
Besides his longtime position at The Independent, for the past eight years, Matt has served as a contributing editor at Wine Enthusiast magazine, covering the wines, vineyards, and winemakers of California's Central Coast. "I essentially have two full-time jobs," he says with a laugh.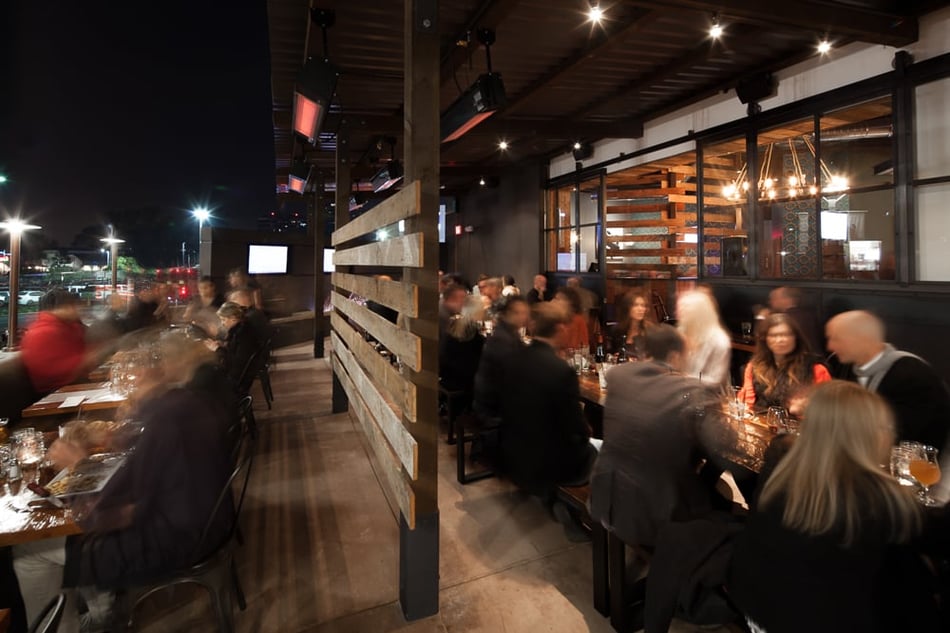 Actually, it's even more. As a freelancer, Matt has also written for the New York Times, Time, Wine Spectator, Smithsonian, and Sunset. For many years he worked as a news stringer, traveling around the world to cover, say, a presidential election in Uganda or a border struggle between Armenia and Azerbaijan. Then there's 2020 Kettmann's book with photographer MacDuff Everton, Vines & Vision: The Winemakers of Santa Barbara County, which already has sold out its initial 7,000-copy printing.
Asked to describe a quality that successful restaurants share, Kettmann first mentions what he calls the interactive theater component—the relationship between staff and the customer. "If you're an engaged diner, which I try to be, you want to be part of the story too," he says. "You're asking about the menu and the wines and see how they play to that."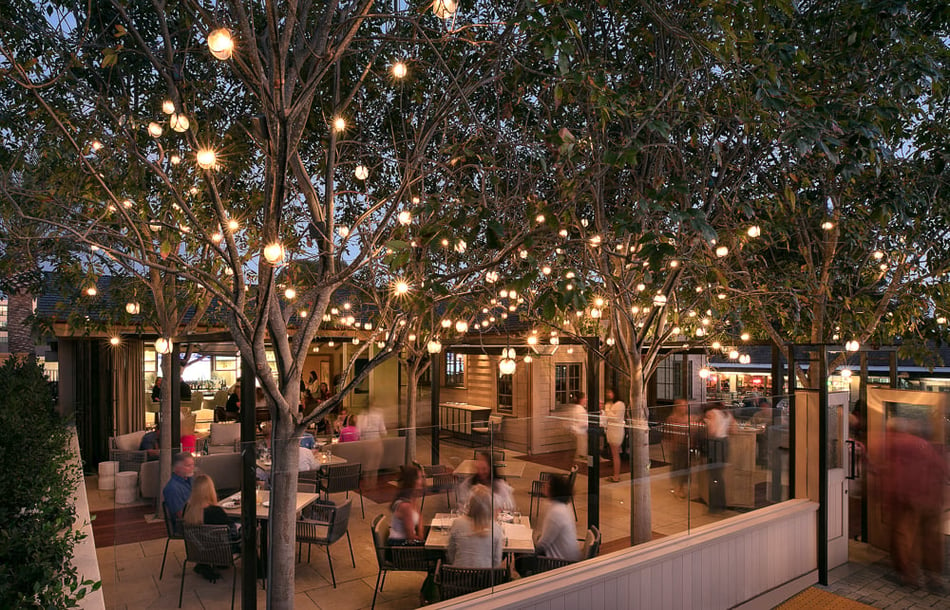 Matt sometimes likes to go a step further to form that relationship, by asking to visit the kitchen. "Even though I'm a member of the press and get taken on kitchen tours more often, this is something I think anyone can do," he says. "Just ask. 'Can you take me on a tour off-hours? Can you tell me the history of the place? Everyone has an interesting story to tell. I love to hear those stories. I think it makes for a more rewarding experience. I think it goes a long way."
Having spent two decades writing about Santa Barbara food and drink, Matt believes it's important to focus on locals. "So many people come from out of town and go, 'Santa Barbara: tourist mecca. We're going to kill it!' I've seen those restaurants crash and burn," he says. "Tourism is somewhat seasonal. It's definitely a Thursday to Sunday thing. You've got to be selling dinners on Tuesday and Wednesday if you want to stay afloat. And people come to Santa Barbara because they enjoy the lifestyle. You need to craft your concepts to the lifestyle here."
He cites Santa Barbara's Acme Hospitality, proprietors of restaurants like The Lark, Lucky Penny and Helena Avenue Bakery (which all happen to be designed by AB design studio) as an example. "They nailed it. They are locals, they were very locally engaged from the beginning, and they made a place that residents wanted to return to. That of course gave it tourist buzz." He also credits such establishments with remaining relatively affordable. "Sometimes people come from out of town want to create this super luxury destination," he says. "Wealth exists here but most people are not spending $600 a night on dinner. You have to keep it somewhat affordable, or at least you do need to have a variety of price options. You may have the main dining room, the bar, the lounge, or an outdoor patio. You can offer different things to different people. You'll find people might spend $150 on a bottle of wine, but they only want to buy a couple rounds of appetizers."
Just as Jerry Lee found value in making Empty Bowl part of a collaborative community at Santa Barbara Public Market, so too does Matt recommend a sense of humility within the restaurant scene. "Don't come out of the gates and say you're doing something that isn't being done well here. You're alienating yourself and setting up a standard that's un-achievable," he says. "I've seen those restaurants crash and burn too."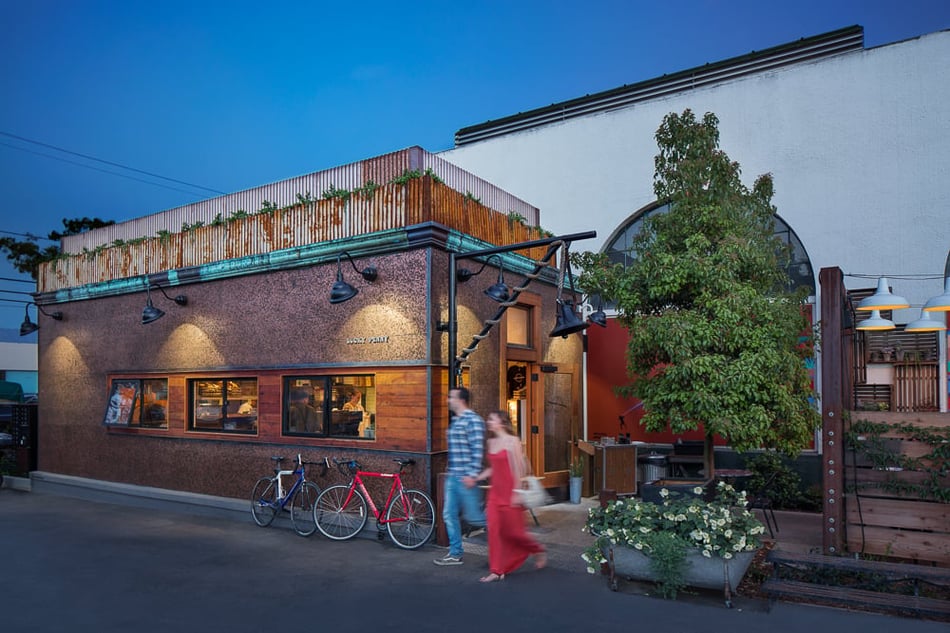 It's also a community of restaurants and bars that makes for Matt's favorite way to spend an evening: downtown on State Street, going from one place to the next. "State Street makes that possible. Start at one place, maybe have a drink and appetizer, then another place for dinner, and maybe another place for a nightcap," he says. He praises the City of Santa Barbara for shutting down the street to automobile traffic, which created room for outdoor dining. "It's happened in cities all over but here it was a long time coming. We'd been writing previously in The Independent about the death of State Street. Santa Barbara is perfect for outdoor seating. It never gets too cold. It never gets too hot. And yet we had this lack of outdoor seating. Now that's completely changed for the better, in a big way. You can see your friends outside and people-watch and restaurant-hop and bar-hop easily."
As these two perspectives show us, a great restaurant is about great food, and it's about coming together for a memorable experience. While every story is different, people are looking for places to connect—with the restaurateur and staff, and with each other. At AB design studio, we're passionate about enabling that enjoyment, by working with restaurateurs every step of the way to make sure the experience feels effortless.